Kayla Itsines' Bikini Body Guide Review
I just completed 10 weeks of Kayla Itsines' BBG Workout Program so I thought I'd share some of my thoughts and results from the workout plan! I think I only missed one of the workouts during the whole 10 weeks, so I felt pretty good about my consistency. Note: I completed the program in 2018, but I updated this post in October of 2021, because there have been a lot of changes to the program and the app.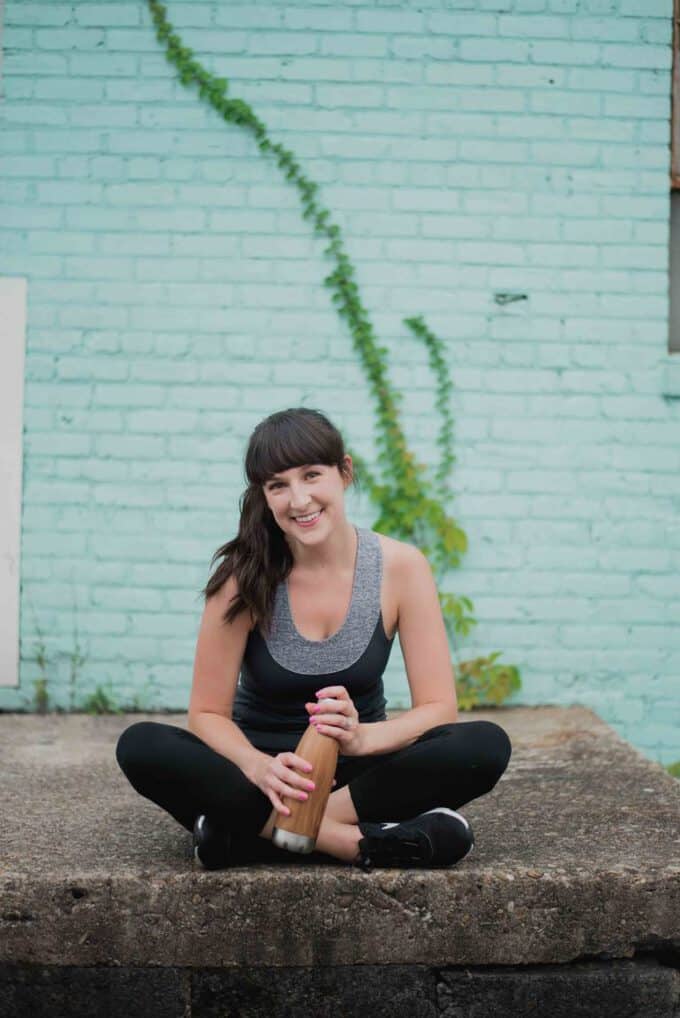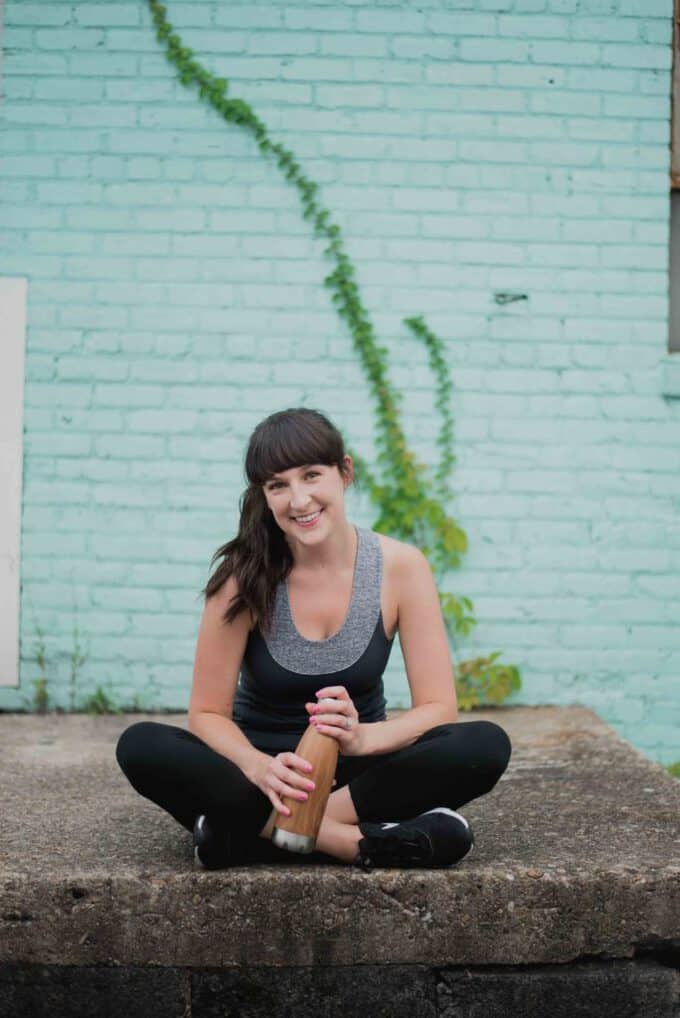 What is BBG?
First of all, BBG stands for Bikini Body Guides. This is the workout program by Instagram sensation Kayla Itsines. These circuit-style workouts promise to get you in shape in just 28 minutes a day. The guides themselves include the workouts for a 10-week program. When I first did the BBG workouts, they were sold as a separate program. Now, you can get the BBG workout program within the Sweat app. This also gives you access to other programs like Kelsey Wells PWR program.
The BBG Workout Format
The BBG program follows a pretty standard format. Every Monday, Wednesday, and Friday you do a circuit-style workout. Each circuit consists of 4 moves and you do as many rounds as you can in 7 minutes. Then you move to the second circuit for 7 minutes. Then you repeat the whole thing. With a bit of rest in between, it takes about 30 minutes from start to finish.
Here's an example BBG workout: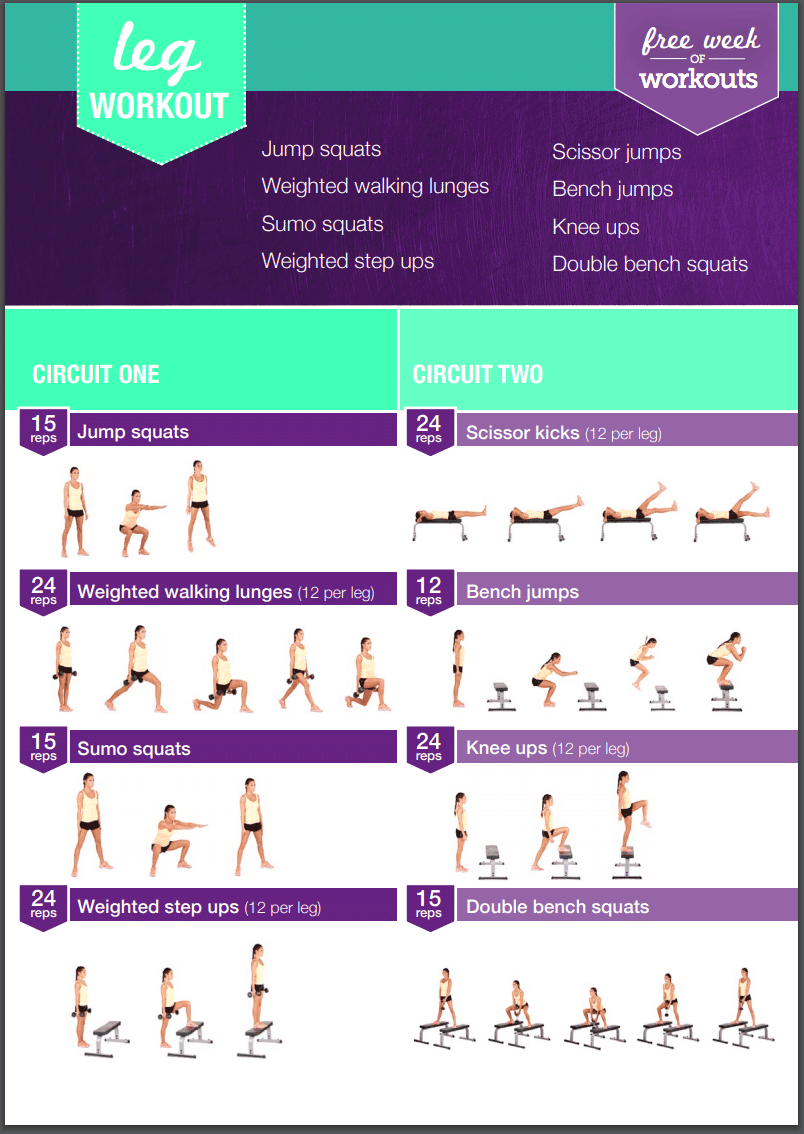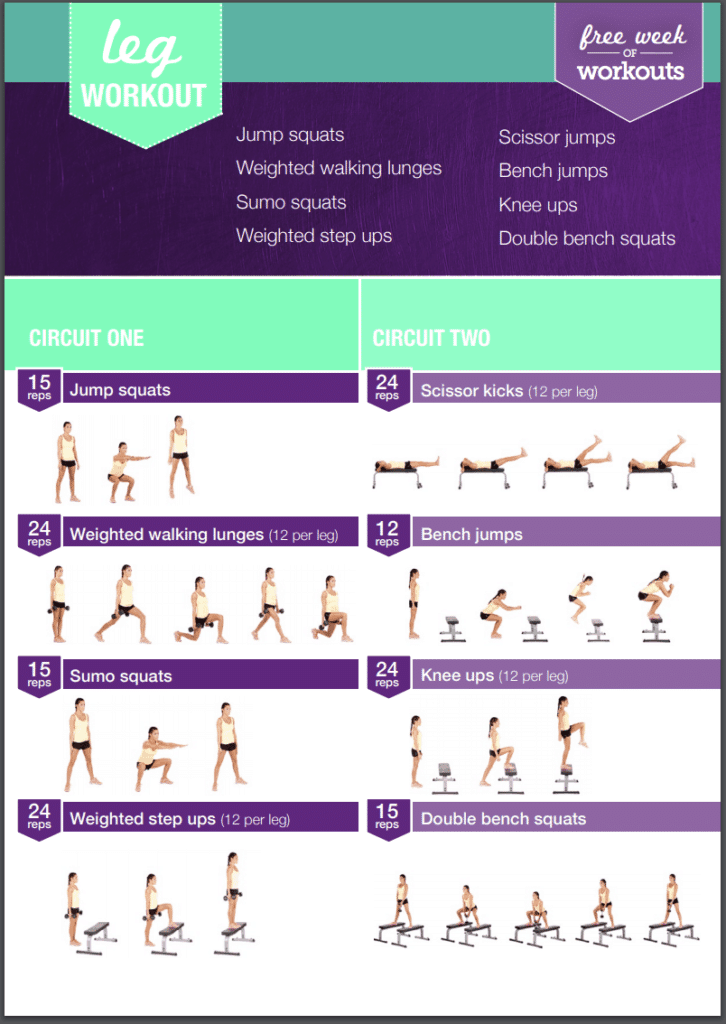 Each week consists of an arm workout, a leg workout, and a total body workout. You are also supposed to add cardio to your non-workout days. I didn't add a lot of cardio beyond what I normally do, but I did make sure to hit my 10,000 steps as much as possible.
The BBG workouts required me to shower and wash my hair, so I usually did them in the morning before work. I had a friend doing it with me, so we held each other accountable and texted each other to make sure we got out of bed and got our workout done! After a while, I got used to waking up early and that part got easier by the end!
What is the SWEAT App like?
The BBG workout is now available on the SWEAT App (although at the time that I did the workouts, I wasn't using the app.) I recorded a video to show you what you can expect to find in the app.
Things I Liked About the BBG Workout
I loved that the workouts didn't require a lot of thought or planning. I'd roll out of bed around 6:30 and I was in the shower by 7:00 am. It made it easy to know exactly what I'd be doing and it was easy to follow the workouts. When I did the program, I used the printed workouts. Now, you can follow along with the workout in the app. I felt like the workouts were challenging and effective, with a good mix of strength and cardio exercises. I always ended up sweaty after just a few minutes, so I felt like I was making good use of my time.
Things I Didn't Like About the BBG Workout
The workouts required some "special" equipment that most people probably don't have at their house. Specifically, a lot of the workouts required a bench (or two) and a step of some sort. I modified as best I could, but some of the moves were a little difficult to do at home.
It was interesting doing the BBG workout program while simultaneously studying for my NASM personal training certification. (Update: I passed my exam!) I feel like I've learned a lot about what to look for in a program and I was glad to learn that circuit style workouts are regarded as one of the most efficient ways to get strength and cardio benefits.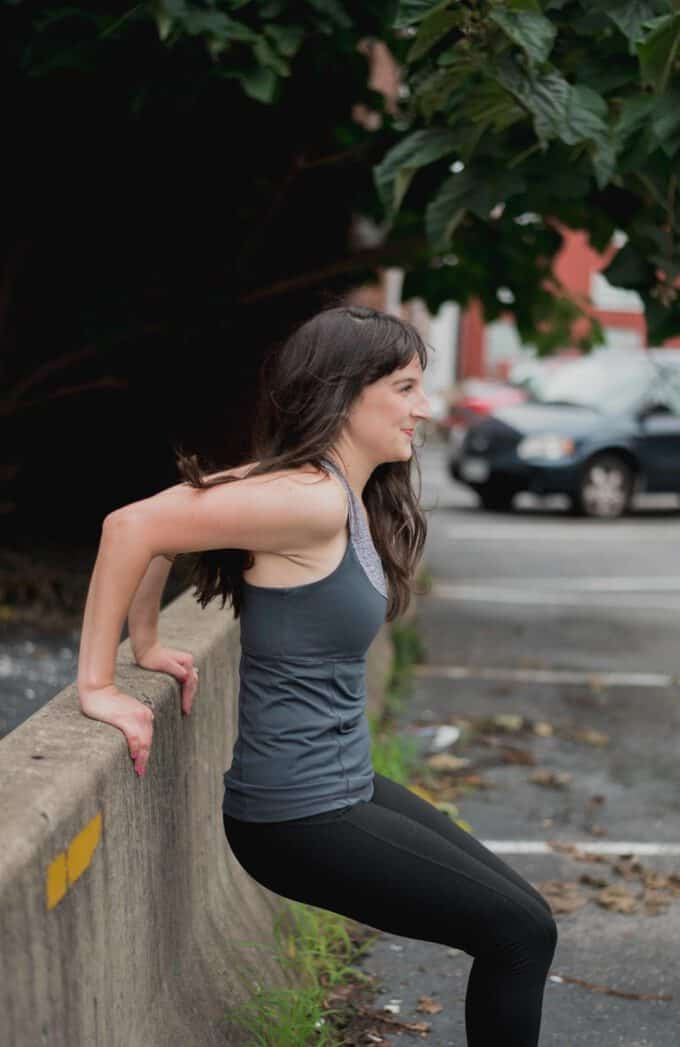 On the flip side, NASM has taught me a lot about progressing through a training plan and I'd say that BBG is not for beginners. (Kayla even makes it clear in the guide that it's not for beginners!) But when you see those perfectly sculpted bodies on Instagram, you might be tempted to start anyway.
If you don't have any formal training and you haven't worked with a personal trainer, I'd be careful with programs like BBG, because incorrect form could be damaging. This was the first time I did an extended workout program without a video and I found it a little difficult to figure out some of the moves. If you're new to fitness, it could be dangerous if you're doing repetitive movements incorrectly.
How Much Does the BBG Workout Cost
When I did the BBG program, it was available for purchase independently. Now, it's only available as part of the SWEAT app. This actually makes the program more affordable because the app is only $20/month or $120/year, if you have an annual subscription. While this means it isn't a one time cost, I think it's a better value. Plus, it gives you access to a range of workouts so if you decide the Bikini Body Guide program isn't for you, there are plenty of other workout programs to try instead!
My Results from 10 Weeks of the Bikini Body Guides
I did BBG with a friend and we had a good laugh because although we did take before and after pictures, neither of us saw any visible difference. BUT. I will admit that my eating was much less "clean" than normal during this time period. Between my birthday, a wedding, and a 10-day road trip, I definitely wasn't in my standard routine. I think I would have seen more of a visible difference if I had been eating a little cleaner.
Although the scale might not have moved, I certainly feel a lot stronger. Shortly after finishing the BBG program, I took a barre class, and although it was super challenging, I didn't have to modify as many moves as I normally do! I also started Tone It Up this week and I was able to start with heavier weights than I would normally use, so I definitely noticed that I'm stronger than I was before!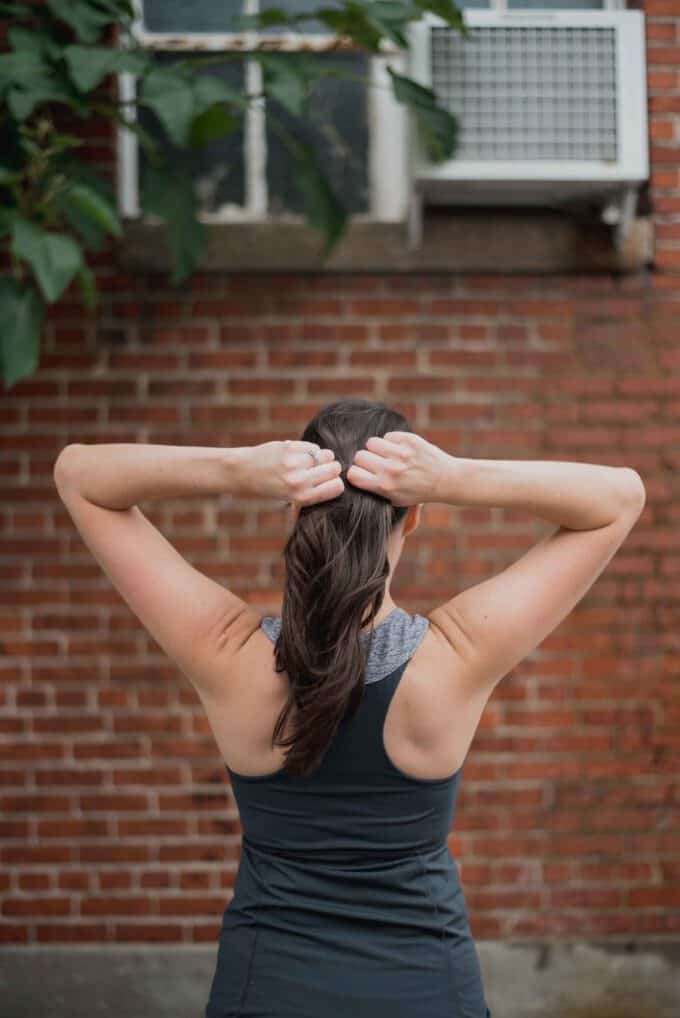 My Overall Experience from the BBG Workout Program
I really liked how efficient and effective the workouts were. I'd absolutely consider picking this workout plan back up, especially during a busy season. It was nice to have the guesswork taken out of training and it felt good to see my progress week after week when I was able to do more burpees or more challenging strength moves. I don't think this style of workout is for everyone and after 10 weeks, I was ready for something new.
I know that this program also has an app with more challenging workouts, so I have no doubt that I'd continue to see results if I kept going! For now, I'm ready for something new, but I really did enjoy the Bikini Body Guide Program overall.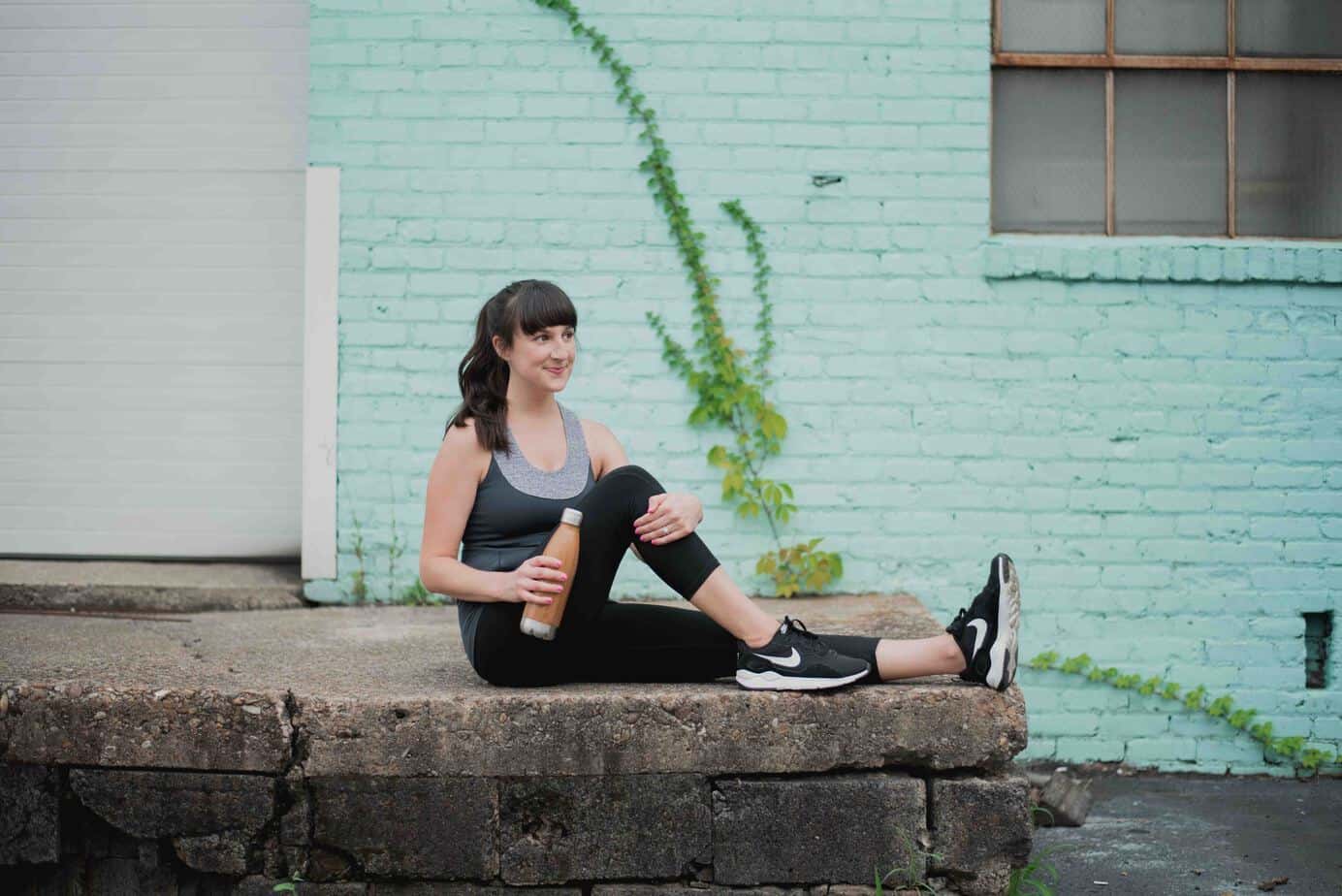 What Workouts Does the Sweat App Include?
You may be wondering, "Is the Sweat app really worth it?" It depends! If you want a structured workout program, I think it can be a great option. They have a lot of programs on the app now. Here's a full list of the workout programs available on the app as of October 2021:
Low Impact with Kayla Itsines
High Intensity Zero Equipment with Kayla Itsines (formerly BBG Zero Equipment)
High Intensity with Kayla Itsines (formerly BBG)
High Intensity Strength with Kayla Itsines (formerly BBG Stronger)
Kayla's Post-Pregnancy
HIIT Cardio & Abs with Kayla Itsines
Energy Boost Challenge with Kayla
Low Impact Strength with Kelsey Wells
PWR Zero Equipment
PWR
PWR at Home
PWR Post-Pregnancy
Strong Glutes Challenge with Kelsey
BUILD
LIFTING at Home
Strength & Resistance with Stephanie
FIERCE Zero Equipment
FIERCE
FIERCE at Home
Full Body HIIT with Chontel Duncan
High Intensity Strength at Home with Cass
High Intensity Strength with Cass
Bodyweight Strength with Anissia Hughes
HIIT with Samantha Ortiz-Young
Low Impact HIIT with Samantha Ortiz-Young
Strength & Cardio with Marilyn Rodriguez
HIIT with Monica Jones
Boxing Fit Challenge with Monica
Barre with Britany
Pilates with Sara
High Intensity Barre with Britany Williams
Yoga with Phyllicia
Yoga with Ania
Body and Mind (BAM)
As you can see, the app includes a range of high-intensity interval training programs like BBG, but also plenty of lower impact options like barre, yoga, and sculpting programs. The app has come a long way and they continue to add programs. Keep in mind not all of these programs are meant to be done at home. Some may require gym equipment, so that's another cost to factor in.
What I'm Doing Next
The latest Tone It Up challenge started last week so I decided to jump into that! I've been following Tone It Up since late 2012 so it's been fun to see how much the program has grown. Read my review of the Tone It Up workout app. You can also read about my very first experience with the Tone It Up 7 Day Slim Down here! I'm thinking about doing a comparison post between BBG and Tone It Up, so let me know if you'd like to see that!
Do you have more questions about BBG? Leave them below!