Wednesday night, I enjoyed a delicious dinner with friends family, at Stephanie's house. The Thai food was amazing (and led to a peanut sauce recipe the follow day, inspired by Amy, but that's for another day) and the cobbler was to die for.
I was sure Anna had spent the whole day in the kitchen. But she let out her secret, that the whole dessert was only FOUR ingredients. And that's including the ice cream. Say what? Yes. Maybe you've already known about this trick, and I'm late to the party. But just in case there are a few other late adopters… I'm sharing this:
Easiest Cobbler Recipe Ever
   4 cups blueberries (frozen is fine)
   1 box white cake mix
   1 stick butter (I didn't say this was low fat)
   1 pint vanilla ice cream (optional but who doesn't love ice cream?)
Spread your blueberries into a pie pan, and cover with cake mix. Cut a stick of butter over top, and bake at 350 degrees for ~45 minutes, or until golden brown on top.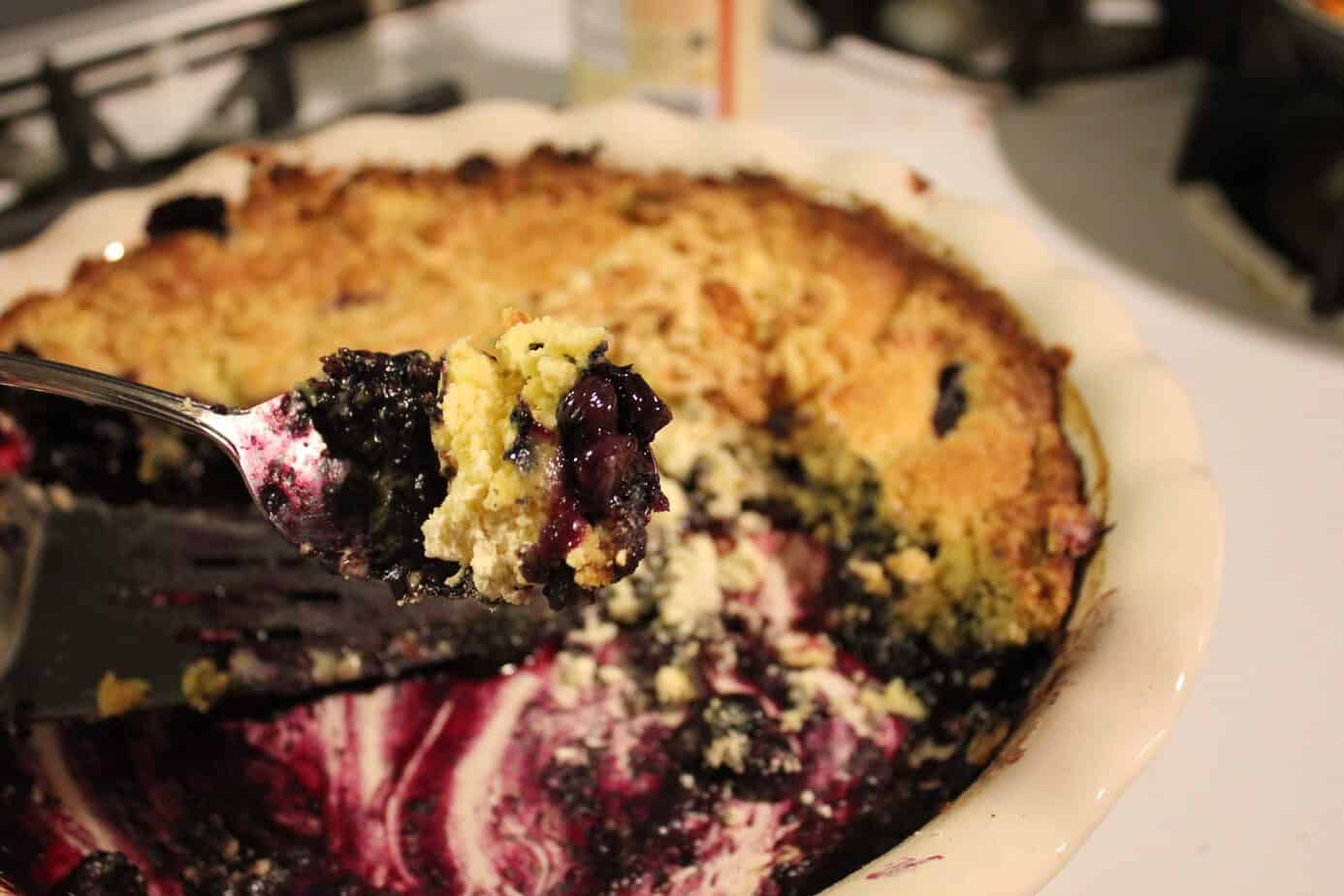 The best part is, you could make this vegan (if you use smart balance, and a cake mix like Duncan Hines that doesn't have dairy) or gluten free (if you use a GF cake mix) and it should still work, although I haven't tested it! I also want to try this with other fruits…
Story time: when I was in high school, I had a date night with my dad at a nice restaurant, when I finished my shift at the lamp shade store (yes, really) and we got cobbler for dessert. We never ordered desserts at restaurants, so this was kind of a big deal in my head. It was the best cobbler I've ever had, and I'll never forget it 🙂
This is going in the 5-ingredient recipe hall of fame for sure.
What's your favorite type of cobbler?