25 Healthy Zucchini Recipes
When zucchini is in season, there is an abundance of this tasty squash. But you can only eat so many plates of zoodles before you're looking for more zucchini recipe ideas. That's why I've compiled an epic list of 25 recipes you can make with zucchini! Whether you have a few sitting on your counter or they're overflowing from your garden, here are some new ways to use zucchini!
Main Dish Zucchini Recipes
These easy zucchini pizza bites are my favorite! It's so easy to make, and this one is a definite crowd-pleaser. Even picky children can't resist these!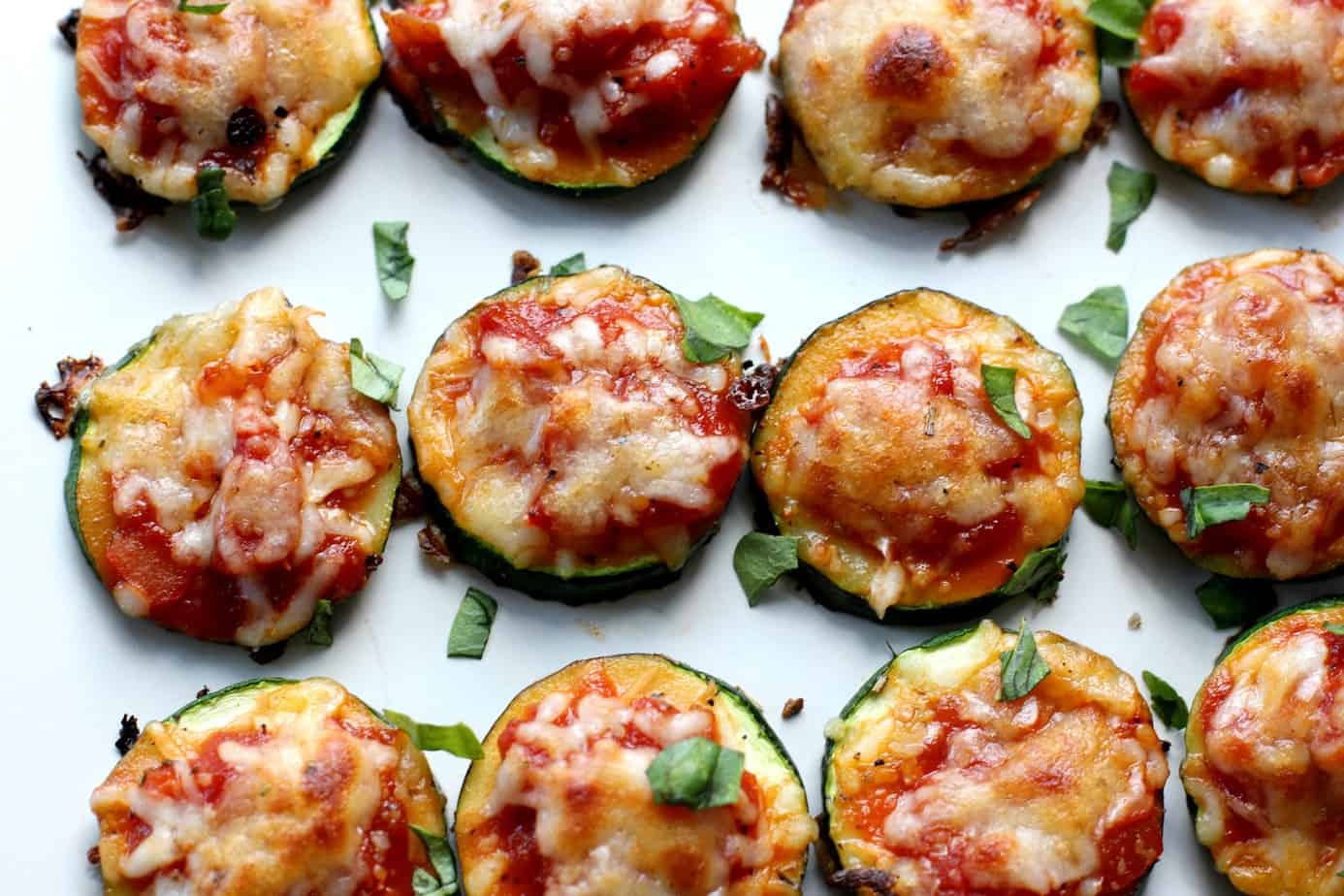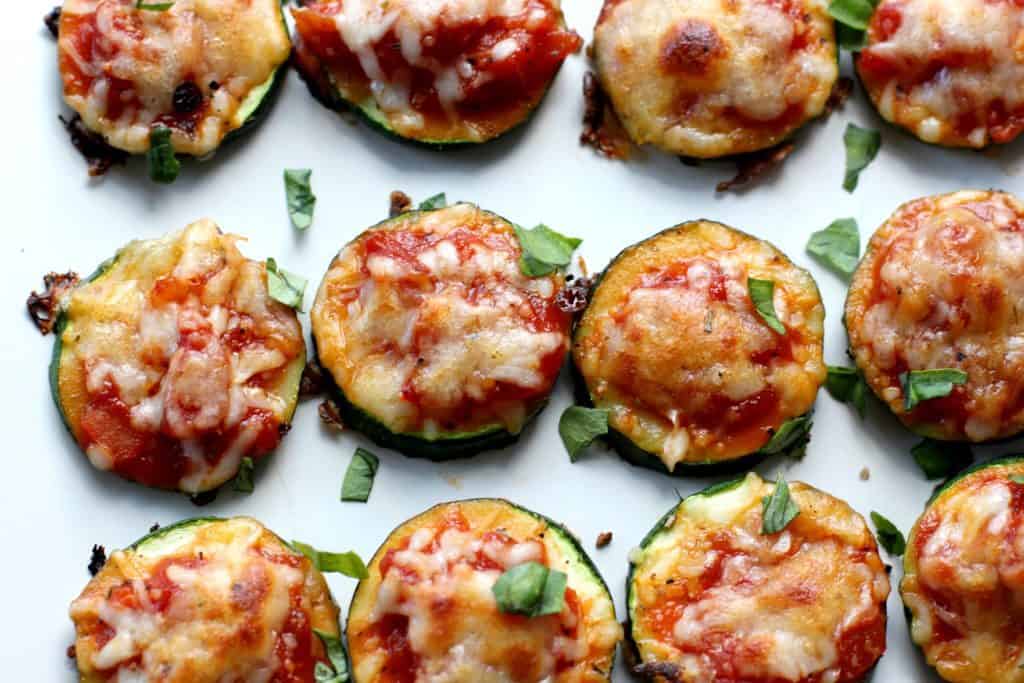 Ditch traditional noodles for zucchini noodles in this delicious, veggie-packed, gluten-free and vegan Pad Thai recipe, made with a delicious Pad Thai sauce in only 20 minutes.
I've been on a huge halloumi kick lately (mostly with this salad), so these zoodles with halloumi are calling my name! A crispy one-pan dinner, fried halloumi with bruschetta zoodles is a delicious weeknight dinner.

If you're still looking for a simple zoodle idea, try these cheesy zucchini noodles. I'm also sharing ALL my tips for avoiding soggy noodles!
If you have other vegetables to use up, this hearty vegan minestrone soup is the answer! It's packed with seasonal vegetables, beans, lentils, and whole grains. It's a comforting vegan soup full of flavor and nutrients!
Looking for a lower carb, higher protein option? This comforting zucchini noodle soup has a rich curry coconut base and grilled tofu – easy and delicious!
This
30-minute Zucchini Stir Fr
y is packed with veggies and so much flavor. Make this dish with plenty of vegetables in a gingery teriyaki sauce that is perfect served over rice or quinoa!
Side Dish Zucchini Recipes
Zucchini fries anyone? These oven-baked zucchini fries are crispy on the outside, and they're delicious with ketchup! These are another kid-friendly veggie recipe!
These Creamy Zucchini Alfredo Roll-Ups are the perfect bite-sized appetizer. Baked and stuffed with a ricotta herb filling then topped with a homemade creamy Alfredo sauce, your family will love this as a side dish!
This recipe has a little trick for taking some of the water out of the Zucchini before it's sauteed. It helps this side dish to cook up beautifully without being soggy.
This
simple shaved zucchini salad
with corn and feta is the perfect way to use up all that zucchini in your garden or just as a simple yet delicious summer salad.
This spiralized carrot zucchini salad with feta and toasted sunflower seeds is tossed in a light and flavorful lemon garlic dressing. This salad is quick and easy to make, vegetarian, delicious, and a great alternative to leafy salads.
This zucchini ricotta fillo pie
is almost too pretty to eat! A creamy, ricotta and zucchini filling is rolled and coiled in delicate layers of fillo dough before baking to a golden brown. It is perfect for a light lunch or supper with a simple salad or served as an appetizer.
Breakfast Zucchini Recipes
This recipe has all the flavors of your favorite zucchini bread recipe in a simple make-ahead breakfast of overnight oats!
These savory zucchini pancakes are so delicious and easy to make! They are filled with shredded zucchini and cheddar cheese for a hearty breakfast!
Need to shake up your smoothie routine? Start your morning with veggies and give this paleo Carob Zucchini Milkshake a try! It's packed full of nutrition, and so delicious.
Can't decide between banana bread and zucchini bread? Combine the two and make this gluten-free banana zucchini bread recipe.
If you don't eat eggs or if you're looking for a new protein-rich breakfast recipe, this recipe is for you. This gluten-free, vegan chickpea scramble with sautéed zucchini and thyme is a great morning staple.
Sweet Zucchini Recipes
This easy one-bowl zucchini cake is moist and tasty. The cake has reduced sugar, so much of the sweetness comes from the lemon drizzle. The flavor of the zucchini fades away beneath the zingy lemon but leaves pretty flecks of green.
Love chocolate? This chocolate zucchini bread tastes more like a cake, but without all the sugar! Dates sweeten this delicious treat while hiding any trace of veggies!
This gorgeous zucchini lime cake with pistachios and thyme makes a wonderfully moist and beautiful bundt cake. Serve this for dessert or brunch!
What's your favorite way to use zucchini? Leave your idea in the comments below!