What I Ate on the Tone It Up 7 Day Slim Down
I'm on day 3 of the Tone It Up 7 Day Slim Down which is actually my 3rd "official" time doing the slim down challenge. I thought I'd share what a day of meals look like on the meal plan, if you're curious to try it!
What is the 7 Day Slim Down?
The 7 Day Slim Down is a meal plan from Tone It Up, focused on clean eating. The goal is to eat high protein meals with lots of vegetables, and minimally processed food. While I know I'll make a few exceptions here and there, I'm trying to stick with it as best I can!
The biggest challenge I have is finding lean protein sources. As a vegetarian, many protein sources tend to also be a starch or a grain so I try to balance things out with lots of green veggies.
What is Tone It Up?
Tone It Up is a workout program and meal plan. I've been following it on and off since 2012 and I love their workouts! I don't usually follow the recipes on their meal plan, but I like the overall guidelines. When I'm looking to feel my best or boost my healthy habits, I like following their meal plan for a little while.
Their workouts are great and I've been using the Tone It Up Studio App for daily workouts for years. I love that they have a variety of workouts that I can easily squeeze into my morning routine.
For the 7 Day Slim Down, the goal is to eat "lean, clean, and green" for 7 days. I'm not big on "diets" but I like this plan as a rest for when I've been eating a little too much pizza and ice cream!
7 Day Slim Down Breakfast
The meal plan has a lot of different options, like protein pancakes, protein muffins, or yogurt bowls. I'm not a big fan of eggs, so I usually have yogurt. For today's breakfast, I had a bowl of Greek yogurt with frozen blueberries. Normally, I'd add granola to my bowl but I was trying to keep this lower in carbs.
Morning Snack
The plan suggests having a morning snack, either a protein muffin or a lower-sugar fruit like grapefruit. I really love grapefruit so that's what I picked!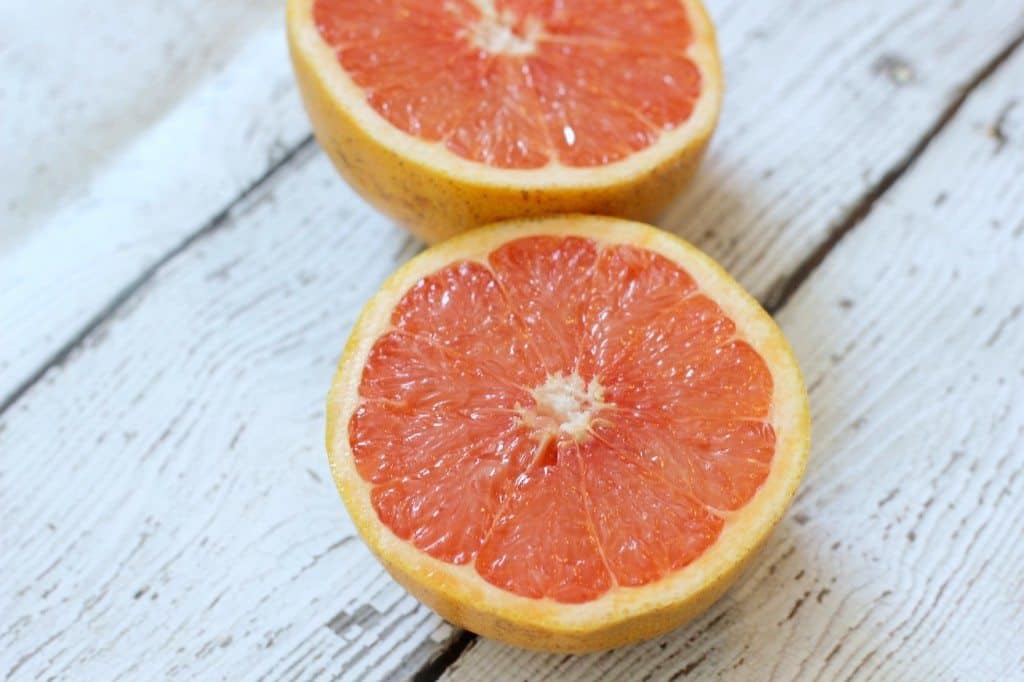 7 Day Slim Down Lunch
Lunch is usually a big salad with a source of protein. This Tempeh Taco Salad is a good one because it has a lot of plant-based protein thanks to the tempeh. If you've never tried tempeh, it's made from soybeans, so it's a great vegetarian-friendly protein!

Afternoon Snack
They have lots of ideas for an afternoon snack, from veggies and hummus to protein shakes, to protein bars. I decided to go with a protein bar because I didn't have time to make anything.
7 Day Slim Down Dinner
Dinner is the hardest for me, because the goal is to keep it "lean, clean, and green" without a lot of carbs. Since I'm a vegetarian, it can be hard to find lower carb sources of protein. Luckily, this sheet pan edamame meal is perfect for dinner! I had it with just a little bit of rice to round out the meal. But I love how high in protein this recipe is!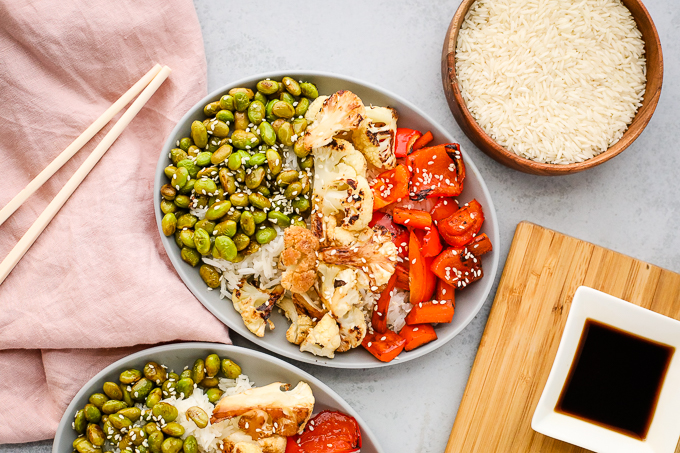 I kept myself busy in the evening to resist snacking. I've been trying to drink more tea to keep myself busy and prevent a lot of boredom-snacking. The plan does give you ideas for a nighttime snack if you need one. I was pretty full from dinner so I didn't need one.
If you want to see my first round of the 7 Day Slim Down a few years ago, when I was a bit more strict, check out this 7 Day Slim Down Recap:
Would you try the 7 Day Slim Down?