What I Ate: Monday
This past weekend went by way too fast. I meant to do some meal prep on Sunday but the day got away from me and Monday popped up sooner than expected. Luckily, our fridge was pretty well stocked with groceries! So I thought I'd share what I ate Monday:
Breakfast
We had some leftover spinach from a salad so I grabbed a few handfuls and threw it into the blender along with a banana, almond milk, PB2, ice, stevia, and some chia seeds. You may have seen this on Instagram on Tuesday because it was so good, I ate it two days in a row.
Warning: chia seeds get stuck in your teeth like nothing else I've ever experienced. It's annoying but those little things are so good for you that it's worth the hassle, I promise. Just brush before leaving the house.
Lunch
The morning went by so fast that I didn't have time to grab a snack. When lunch rolled around, I was so ready to eat.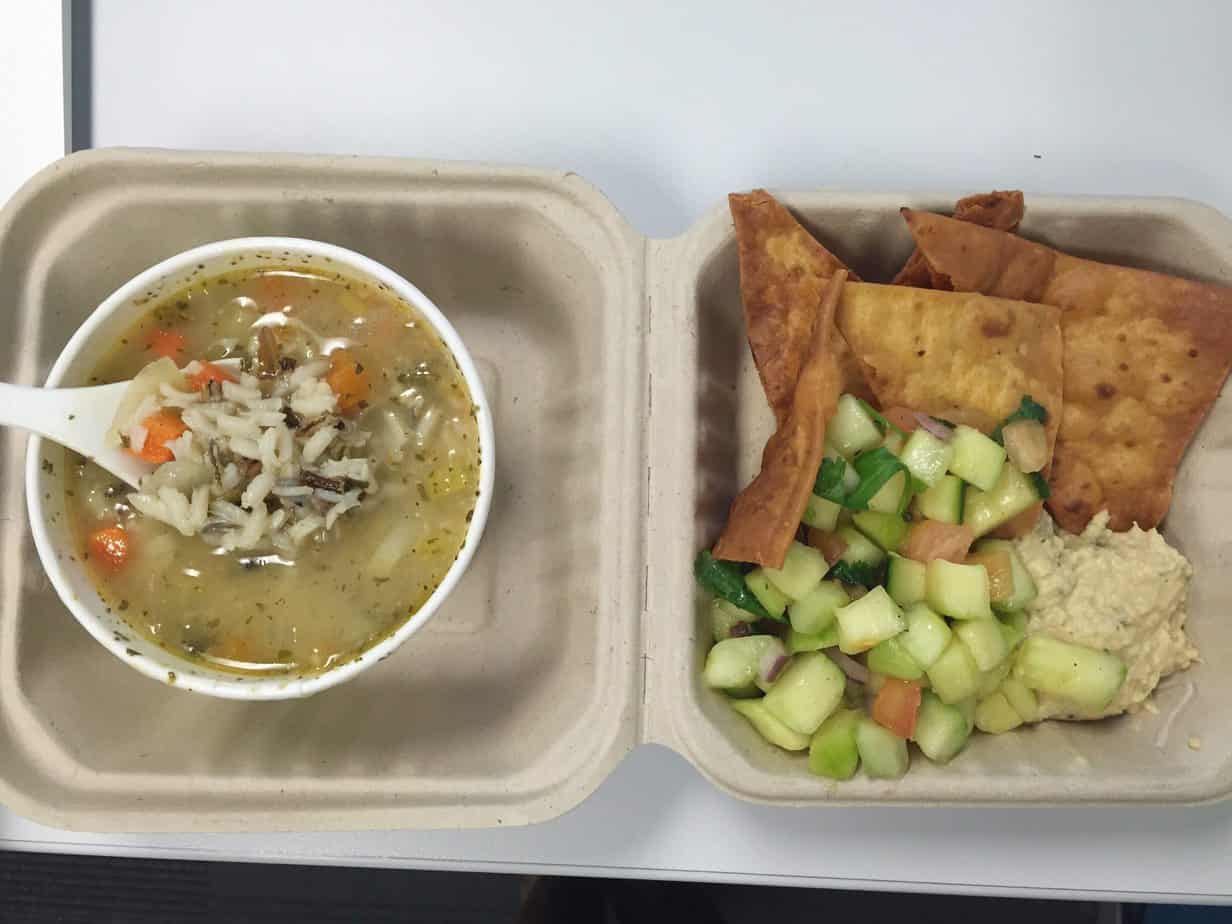 Sorry for the desk-photo but this is real life. I had a cup of wild rice & vegetable soup with some pita chips, hummus, and a cucumber/tomato salad. SO GOOD.
Snack
When I was grabbing lunch from the cafeteria, I also snagged an apple. Honestly, I should do this more often because the apples in the cafeteria are literally cheaper than the apples at the grocery store. Yeah, our cafeteria is pretty sweet.

I munched on this once my stomach started rumbling. It's not the most quiet-office-friendly food but you do what you gotta do.
Dinner
I wasn't sure what to make when I got home, but I was pretty excited when I realized I had everything I needed to make tomato soup! We made the tomato soup recipe from Peas and Crayons but didn't have the ingredients for the mozzarella balls, so we just broiled a bit of mozzarella in the oven to make "cheese chips" and added them on top. (This photo was pre-mozzarella.)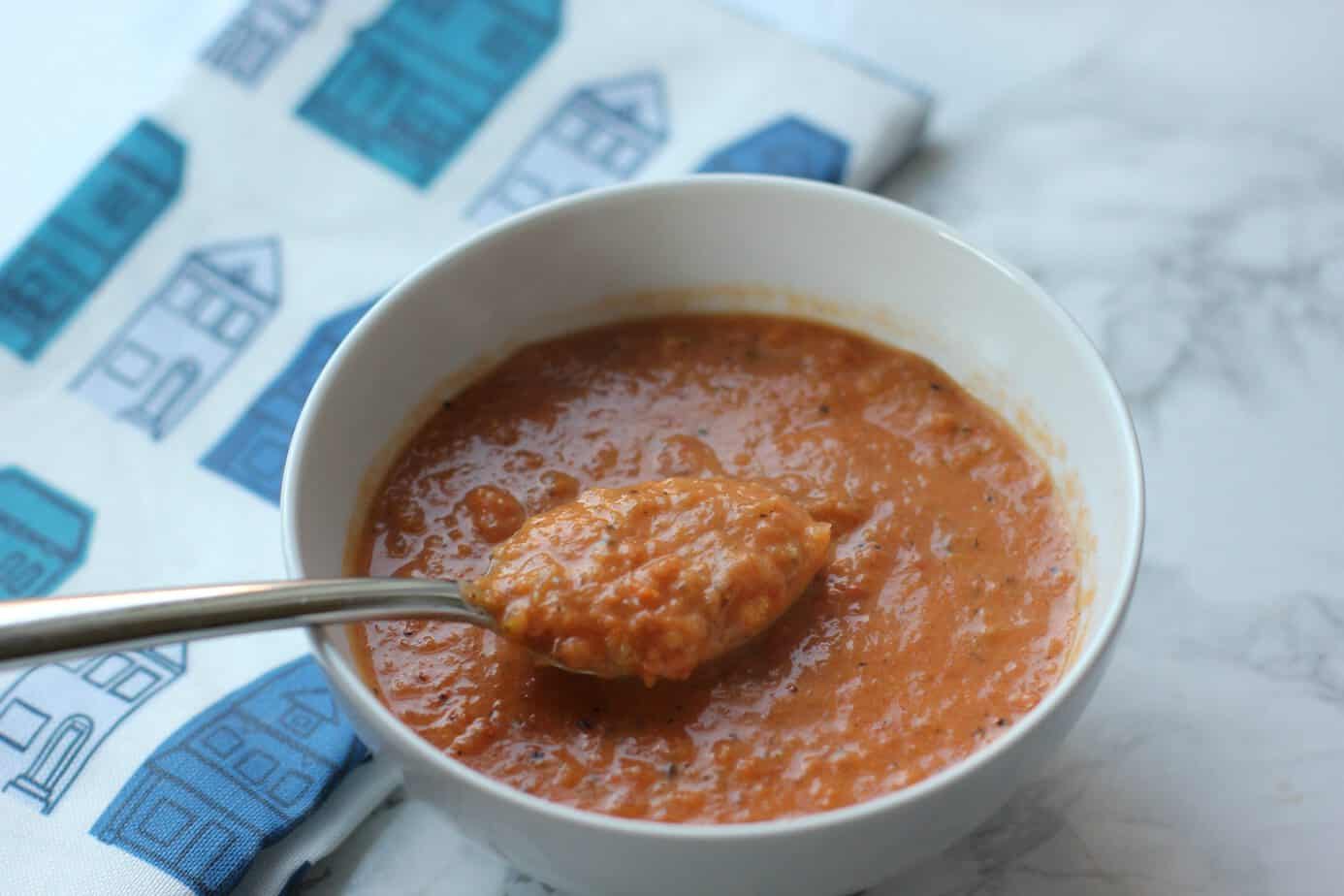 Tomato soup is definitely one of my favorite things ever, especially Jenn's recipe!
After dinner we did our taxes (I mean, Alex did our taxes while I tried to organize all my financial stuff related to blogging…) and then we watched a movie. I had to have a little something during the movie so I had a scoop of Halo Top.
Unfortunately I think this stuff had melted at some point because the texture wasn't as great as it normally is. Such a bummer but it was still a nice treat!
I'm trying to loosely follow the Tone It Up meal plan (although these meals might not have been 100% approved!) but here are some of my Tone It Up meals from previous weeks:
What have you been eating lately?