Tone It Up Meals: Week 2
After a fun filled Saturday (which you can read about here) I woke up Sunday morning excited to just relax for a bit. After I fetched the paper from the front porch, I settled in with a cup of coffee and ended up not eating breakfast until almost 9:30 am.
I was craving an apple with peanut butter so I sliced up a fuji and dunked it directly into a jar of Peanut Butter & Co Crunch Time. This peanut butter is so good although it does have some added sugar + oil, which I typically try to avoid. Still, it's pretty tasty.
I usually have gymnastics on Sunday mornings but it was cancelled because of the meet over the weekend. It was kind of nice to have the morning free so I decided to do a Tone It Up workout. I went with the Caribbean Kettlebell Workout from the Beach Babe 3 DVD but they have a great free one online here.
Once I was finished, I was pretty hungry so I started making lunch.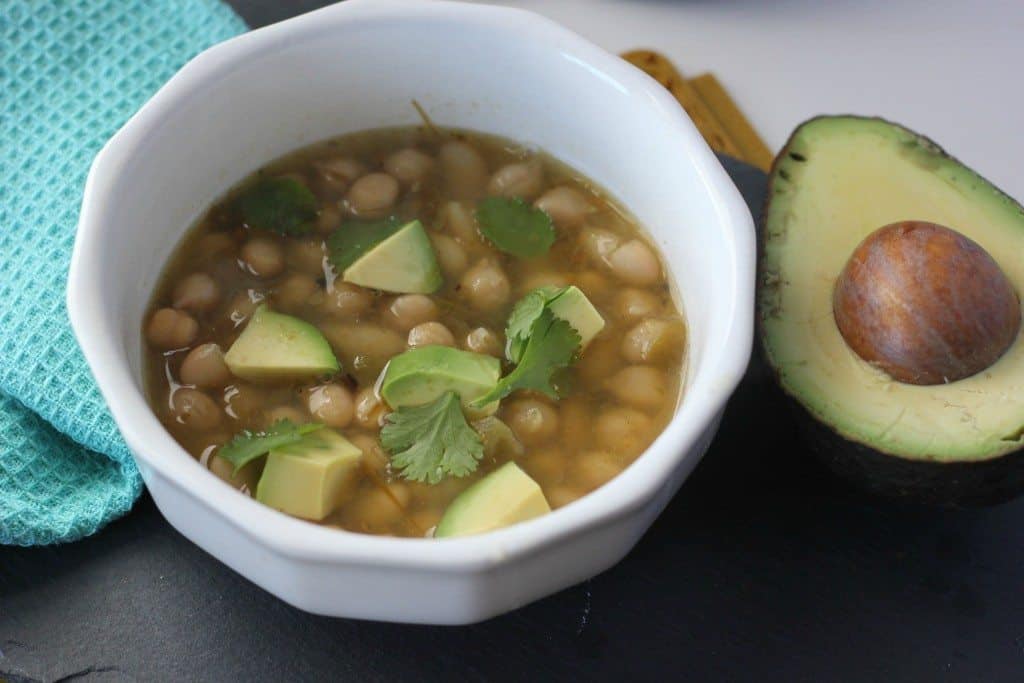 I made this white bean chili which is one of my favorites. Perfect with some fresh avocado! This is my go-to recipe anytime we have a ripe avocado, especially when it's cold outside.
I spent the afternoon cleaning our cars, taking a walk, and packing a back for a work trip. It was nice crossing off a few things from our to-do list before church.
After church I made a quick dinner of veggie burgers & roasted sweet potato. I tried these Quinoa Cowboy veggie burgers from Trader Joe's and they were so good. Like I actually couldn't believe how good it was. We topped it with some leftover avocado from lunch and enjoyed it with sweet potato chunks roasted in coconut oil.
Tip: We bought a coconut oil spray from Trader Joe's so we could just spray the pan, spread out the sweet potato, and give it another spray on top. It keeps the potato from sticking to the pan and makes them nice and crispy. After roasting at 450 for about 15 minutes, dinner was ready!
After dinner I headed back to the Richmond Raceway to help tear down the gym after the gymnastics meet this weekend. Honestly, it was more of a workout than my kettlebell workout. We were carrying mats, taking apart the spring floor, and moving giant buckets of sand for about 2 hours. I was so sore the next day! One I got home, I was hungry again so I had a little bit of popcorn and a piece of chocolate before heading to bed. It was a nice little treat to end the day!
Looking for more food ideas? Check out my Tone It Up Meals Week 1.
What's the best thing you've eaten lately?
Linking up with What I Ate Wednesday on Sprint 2 the Table!