Tone It Up Meals: Week 4
Richmond got hit by a major snow storm this past weekend.  While I didn't stock up on milk and eggs, I did order from Relay Foods before the storm, so we were pretty well set for groceries and I was glad I didn't have to fight the crowds! It was actually kind of crazy how much it snowed, since we don't typically get much snow here. This was the view from our porch:

Despite the cold weather, when I woke up on Sunday morning, I was craving a smoothie.
I started the day off with a blueberry cheesecake smoothie bowl. I was literally wrapped up in a blanket and I was sipping coffee with this so I was able to stay warm! We spent quite a bit of the weekend painting. We managed to paint the guest bedroom, the hallway, and the furniture in the guest bedroom. Here's the guest bedroom in progress: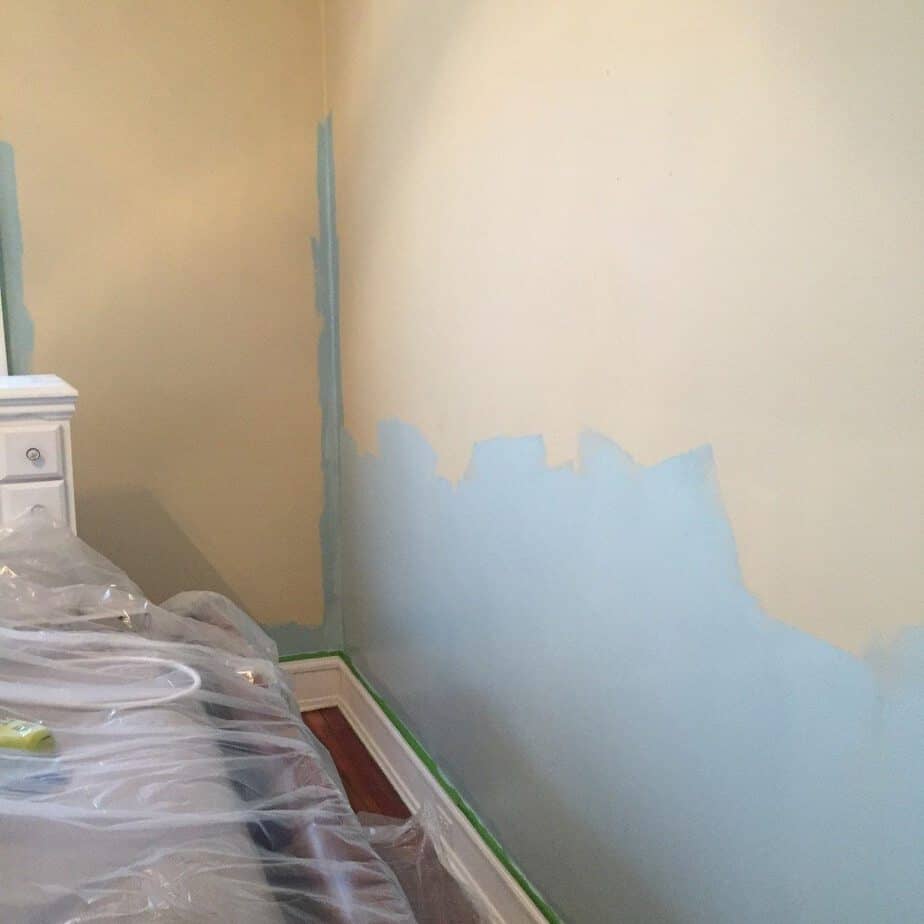 The color looks much more blue in that photo but the color itself is Sherwin Williams' "watery" which is more of a blue-green color. It's a bit brighter than I expected but I like how it turned out! All of the paint caused us to work up quite an appetite so I whipped up this Mexican Quinoa Bake for lunch. We've actually had this a couple of times in the past week because it's one of those recipes that only requires pantry staples. We were a little low on fresh produce since we hadn't been to the grocery store in a while, but this recipe was perfect!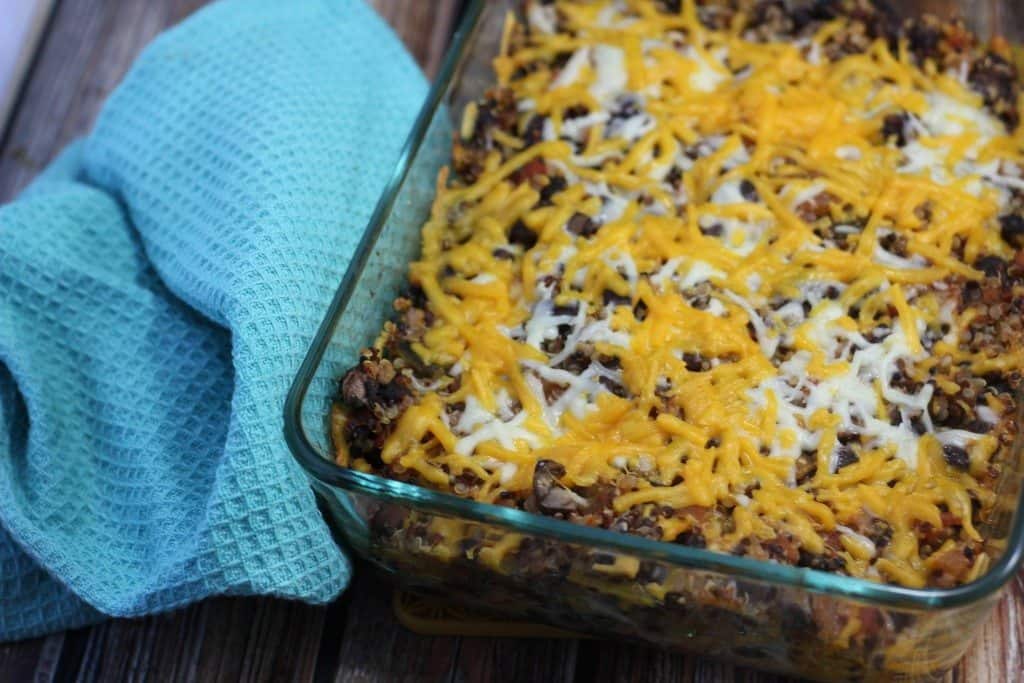 It was sort of weird spending so much time inside but Alex and I played a lot of board games, watched a lot of Netflix, and we also played a little music together.
Around 5:30, we were getting a little stir crazy so we decided to venture out to Carytown. There were a handful of restaurants open and each one was packed with people! I guess we weren't the only ones climbing over snow piles to get out of the house. We ended up at New York Deli and I got a Greek salad wrap with french fries. Those fries were definitely not "tone it up approved" but they were so worth it! I think New York Deli might have some of the best french fries ever.
We had a seat by the window so it was kind of fun watching the people walk by and we definitely enjoyed getting out of the house for a bit!
I'm still trying to follow the Tone It Up meal plan (although dinner was a worthwhile exception) so you can see the past weeks' meals here:
Did you get snow this weekend?
I'm linking up with What I Ate Wednesday!