Is there anything better than coming home and having dinner ready in your slow cooker? The only problem for me is that most slow cooker recipes tend to involve meat. My slow cooker hasn't been getting as much love as it should, so I tapped some of my blogger friends to share their favorite vegetarian slow cooker recipes with me! Turns out, there are tons of delicious vegetarian meals you can make in a crockpot!
10 simple vegetarian recipes you can make in a slow cooker
This slow cooker vegetable masala might look like it's full of fancy ingredients but there's a good chance you've already got these pantry staples on hand!
Macaroni and cheese is one of my favorite comfort foods and this slow cooker chili mac & cheese is an updated twist on a classic. Perfect for the people in your life that need 14 kinds of hot sauce at every meal.
Lentils are an amazing source of vegetarian protein which is why this red lentil and chickpea stew is a protein-packed powerhouse.
Chickpeas, Potatoes & Carrots are transformed into a flavorful Korean style dish thanks to the magic of the slow cooker. Serve it over quinoa for a deliciously filling meal!
Is there anything sweet potatoes can't do? I don't know. But this crockpot sweet potato curry looks amazing and I need it in my life.
Did you know you can make lasagna in the slow cooker? Yes. Yes, you can. Impress your friends and stick to a budget since this whole dish costs less than $10 to make.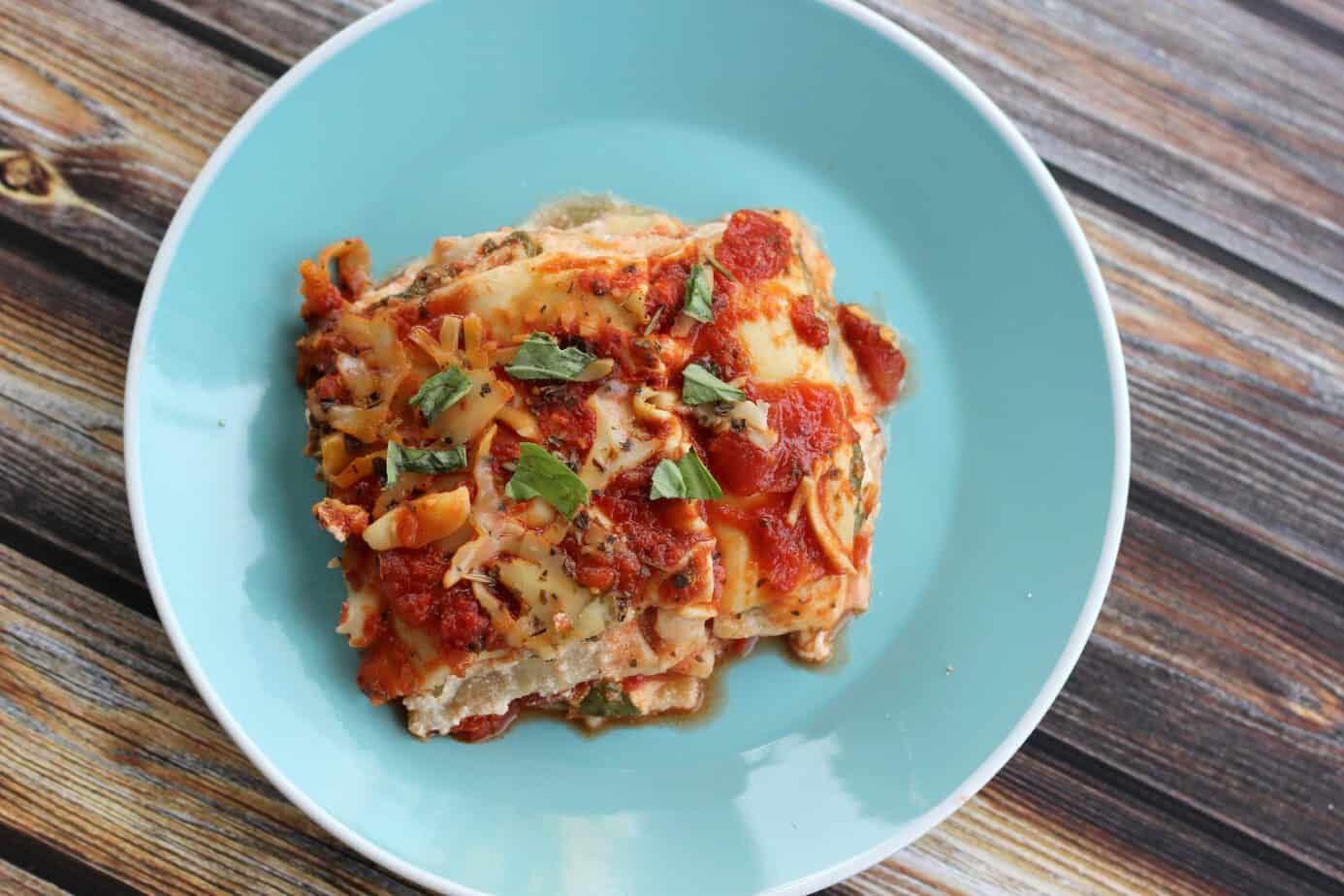 Craving something spicy? Try this Slow Cooker Chipotle Lentil Soup and customize it with your favorite toppings. Don't be intimidated by a long ingredients list, it's mostly things you probably have in your pantry!
If you've still got zucchinis to use up, then you need to make this Thai Curry Zucchini Soup! Bonus: it's only 5 ingredients! (This recipe technically calls for bone broth but you can swap it out for veggie broth.)
Did you know that there are plenty of vegan slow cooker recipes? This one is a perfect example! I love the combination of black beans and sweet potatoes so this southwest quinoa chili is calling my name! Serve with a crusty slice of bread for maximum comfort food-ness.
I love roasted butternut squash and yet I never think to turn it into soup. This butternut squash soup looks so fancy, no one would guess that your slow cooker did all the hard work!
Have I convinced you to dust off your crockpot yet? Now that we're approaching that time of year where it's dark by the time you get home from work, wouldn't it be nice to walk in the door and have dinner ready to go? I can't wait to try some of these recipes!
What is your favorite vegetarian or vegan slow cooker recipe?