Sparkling Sangria Recipe
Over the weekend, my family came for a visit, and brought along Alexa, my best friend from Ohio! It was such a fun weekend, and I'm sad it went by so fast. We did manage to pack in quite a lot of activity along the way, including shopping, a photo shoot, and of course whipping up a few delicious recipes.
I first had Bibimbap at a Korean restaurant in Washington D.C. and I loved it. The tender rice, fresh vegetables, and warm egg make an amazing combination, and it's easy to customize to your preferred spiciness.
I really tried to follow this recipe from Martha Stewart, but with every recipe, I made a few substitutions. Instead of shallots, we used a sweet onion, and we cooked the rice in veggie broth instead of water. We also added in a red pepper, and a tsp of fresh ginger. This came out beautifully! The recipe was pretty easy to follow, so I'd recommend giving it a try. It's rare that I actually follow a recipe, so check that one out!
Of course, with all the recipe following, you know we had to do some experimentation. On Friday night, Alexa and I were craving sangria, so we decided to whip up a super simple "lighter" Sangria recipe, using lots of fresh fruit, and diet tonic water.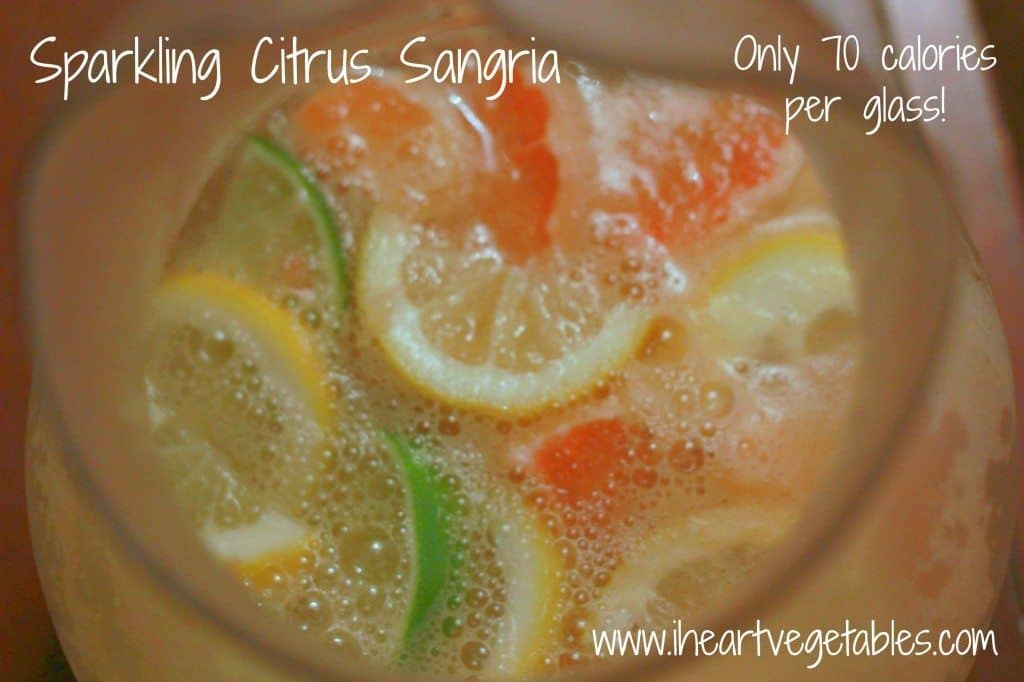 If you're looking for a red wine sangria, try this citrus sangria recipe!
Print
---
Description
Makes ~ 10 glasses, only 70 calories a glass!
---
   1 bottle of Riesling, chilled
   1 grapefruit
   1 orange
   1 lemon
   1 lime
   24 oz diet tonic water
---
Instructions
Cut all of the fruit in half, and juice half of it.
Slice the other half up into thin slices.
Add everything to the Riesling and let it chill for a few hours.
Add the tonic water just before serving.
---
Sunday night, Alexa did a photo shoot with me, Lindsay and Kate, and we had so much fun getting dressed up and goofing around at the park. This was our attempt at serious faces:
Me, Lindsay, & Kate. Aren't my friends gorgeous? Thanks for the photo, Alexa!
Did you make anything this weekend?