Vegan Gin Fizz
Who's ready for a cocktail? (Or a mocktail, if that's more your thing!) Gin is my drink of choice and I recently had a vegan gin fizz which I loved. Naturally, we had to recreate it at home.
If you're scratching your head on why a vegan version of this cocktail is even a thing, it's because a traditional gin fizz uses egg white. That's what gives the drink its fizzy, foamy head. It's delicious, but not all of us enjoy egg whites in our drink. I'm not a vegan, but I get a little weirded out by drinking raw egg whites. Anyone else feel that way? Luckily, it's easy to veganize this cocktail!
So what do we use instead of egg white? Aquafaba. Say what?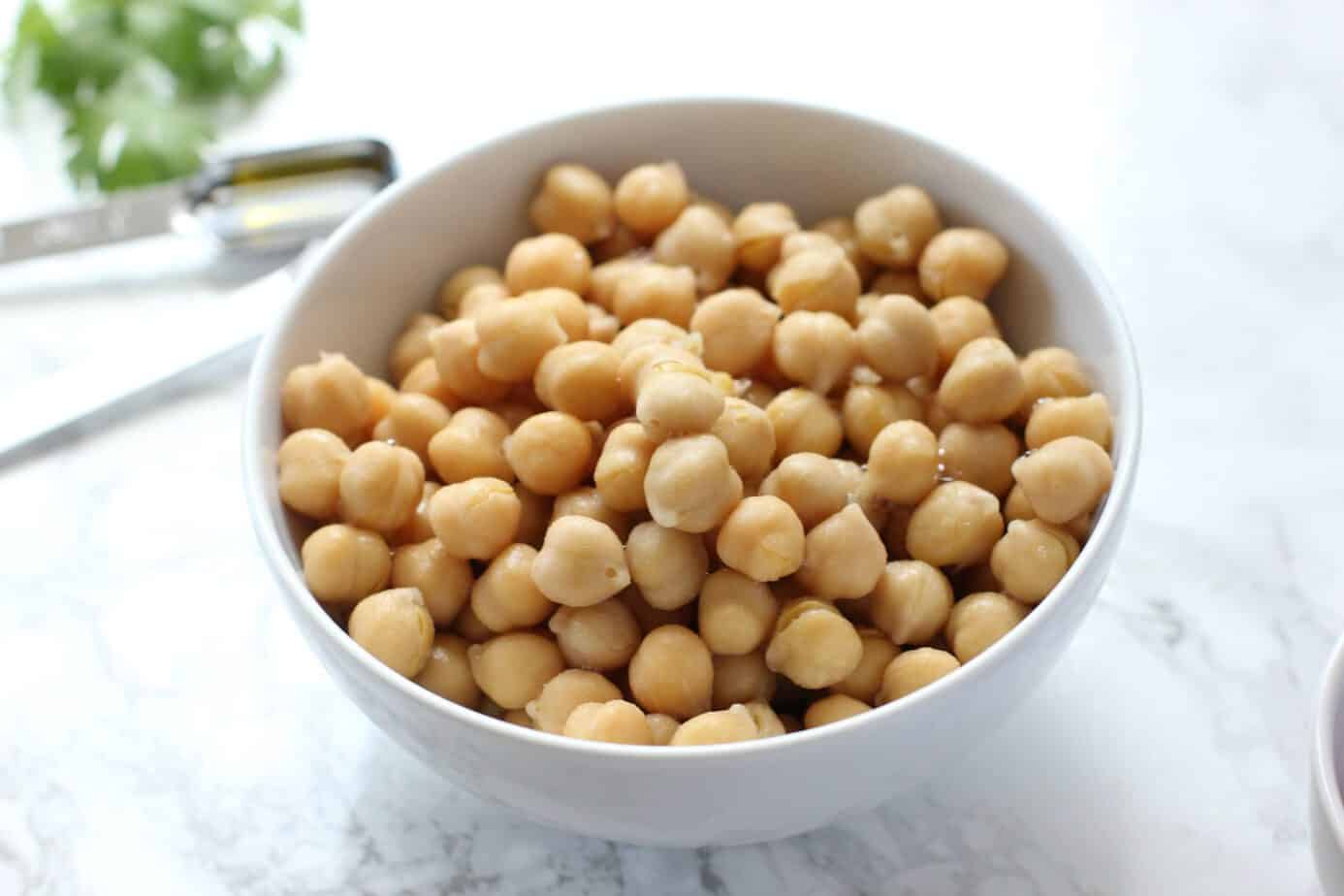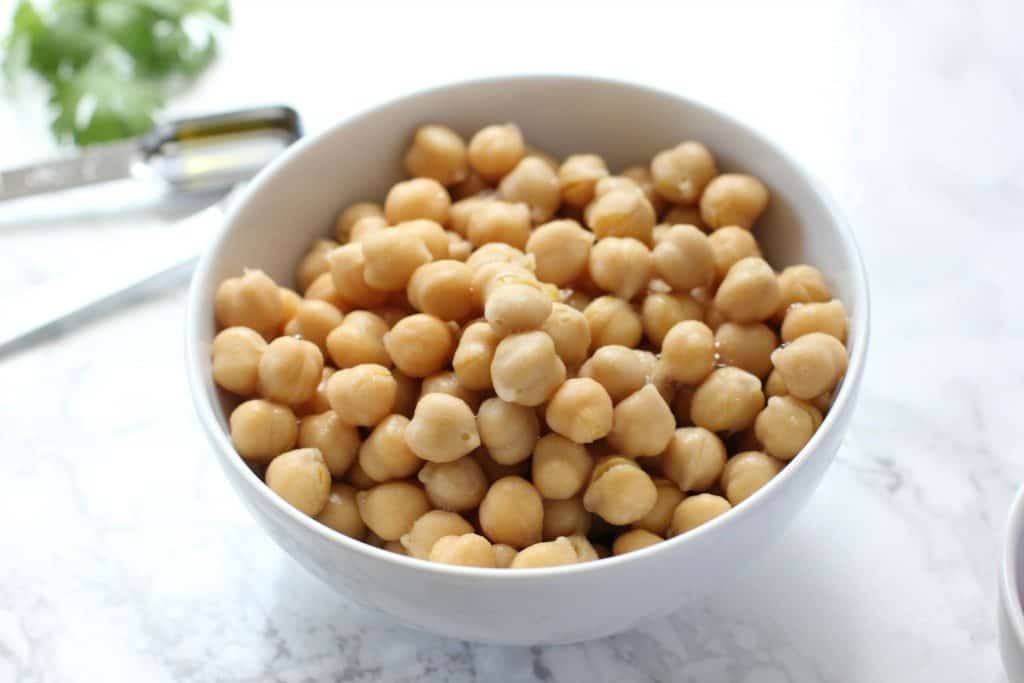 Bon Appetit's definition of aquafaba is perfect:
"Aquafaba is the thick liquid that results from soaking or cooking legumes, such as chickpeas, in water for an extended period of time. It's the translucent viscous goop you probably rinse down the drain when you open a can of chickpeas. And, in vegan cooking circles, it's become the silver bullet to making airy meringues and expert whiskey sours without any eggs."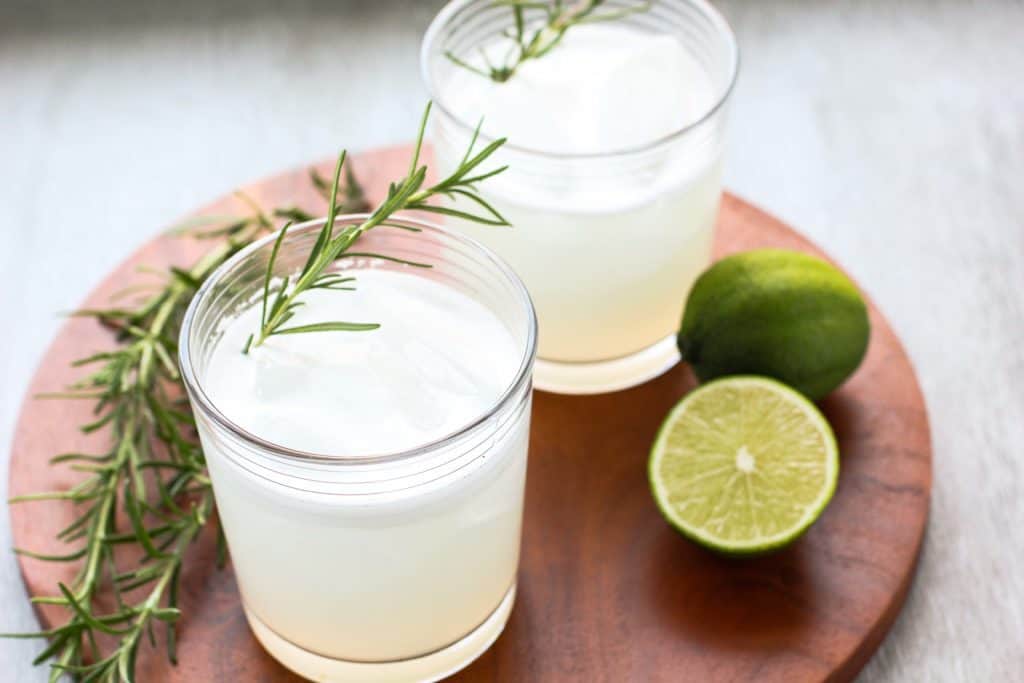 Curious? I was too. In case you're wondering, this cocktail doesn't have the slightest hint of chickpea flavor. I promise. So why let that aquafaba go to waste? The next time you're opening up a can of chickpeas, save a few tablespoons of the liquid and make this cocktail!
Here's my recipe for a vegan gin fizz!
Print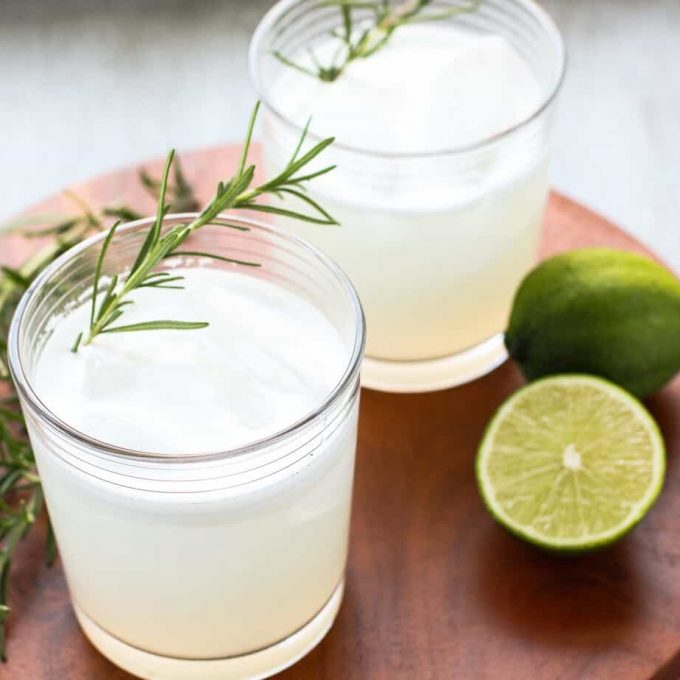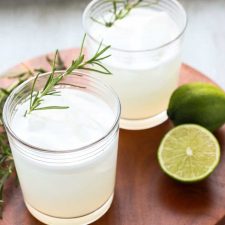 Vegan Gin Fizz
Author:
Prep Time: 5 minutes
Cook Time: 0 minutes
Total Time: 5 minutes
Yield: 2 drinks 1x
Category: Drinks
Method: Cocktails
Cuisine: Cocktails
---
Description
This vegan gin fizz uses aquafaba instead of an egg white, but it's just as frothy as the original!
---
2 oz gin
1 tablespoon aquafaba
1 oz simple syrup
½ oz lemon juice
½ oz lime juice (or sub for more lemon juice)
Ice
1 oz club soda
Rosemary for garnish (optional)
---
Instructions
Pour the club soda into the bottom of a glass.
Add the gin, aquafaba, syrup, lemon juice, lime juice, and a handful of ice into a shaker and shake for 1 minute.
1 minute will feel like a long time, but you have to shake it for a while to get the foamy texture!
Strain into a glass.
Garnish with a sprig of rosemary and serve!
---
Notes
For reference, ½ oz = 1 tablespoon.
I found that one can of chickpeas had plenty of liquid for four of these cocktails. It gave the drink a nice frothy texture and no one would guess it wasn't a traditional gin fizz!
Need something to do with those chickpeas?
Try these vegan buffalo chickpea tacos!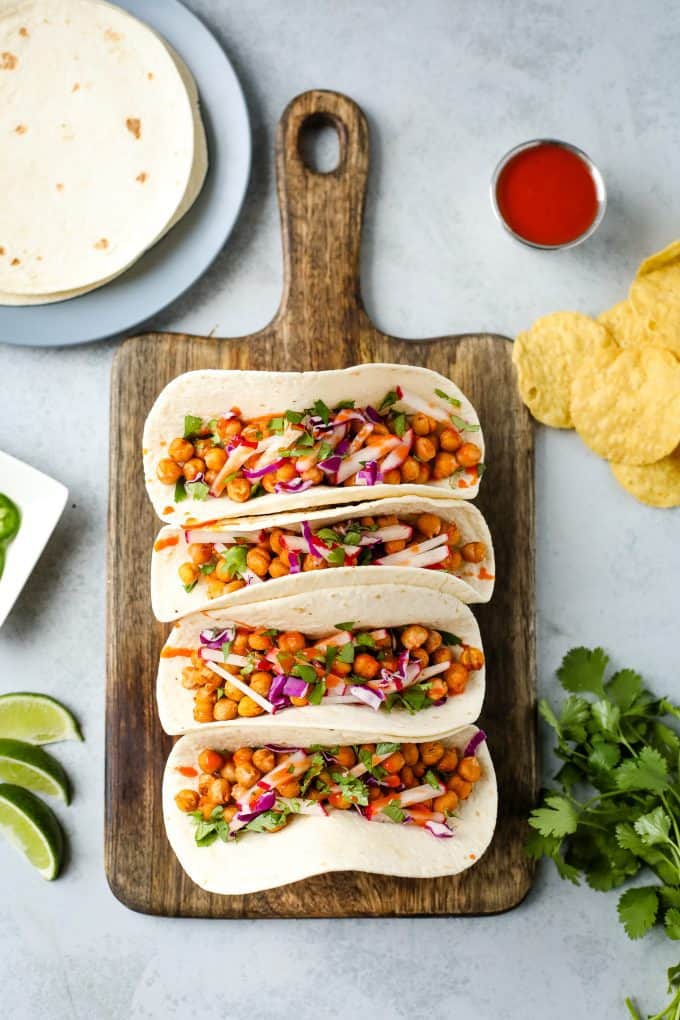 Or keep it simple with these spicy roasted chickpeas and serve them as a snack!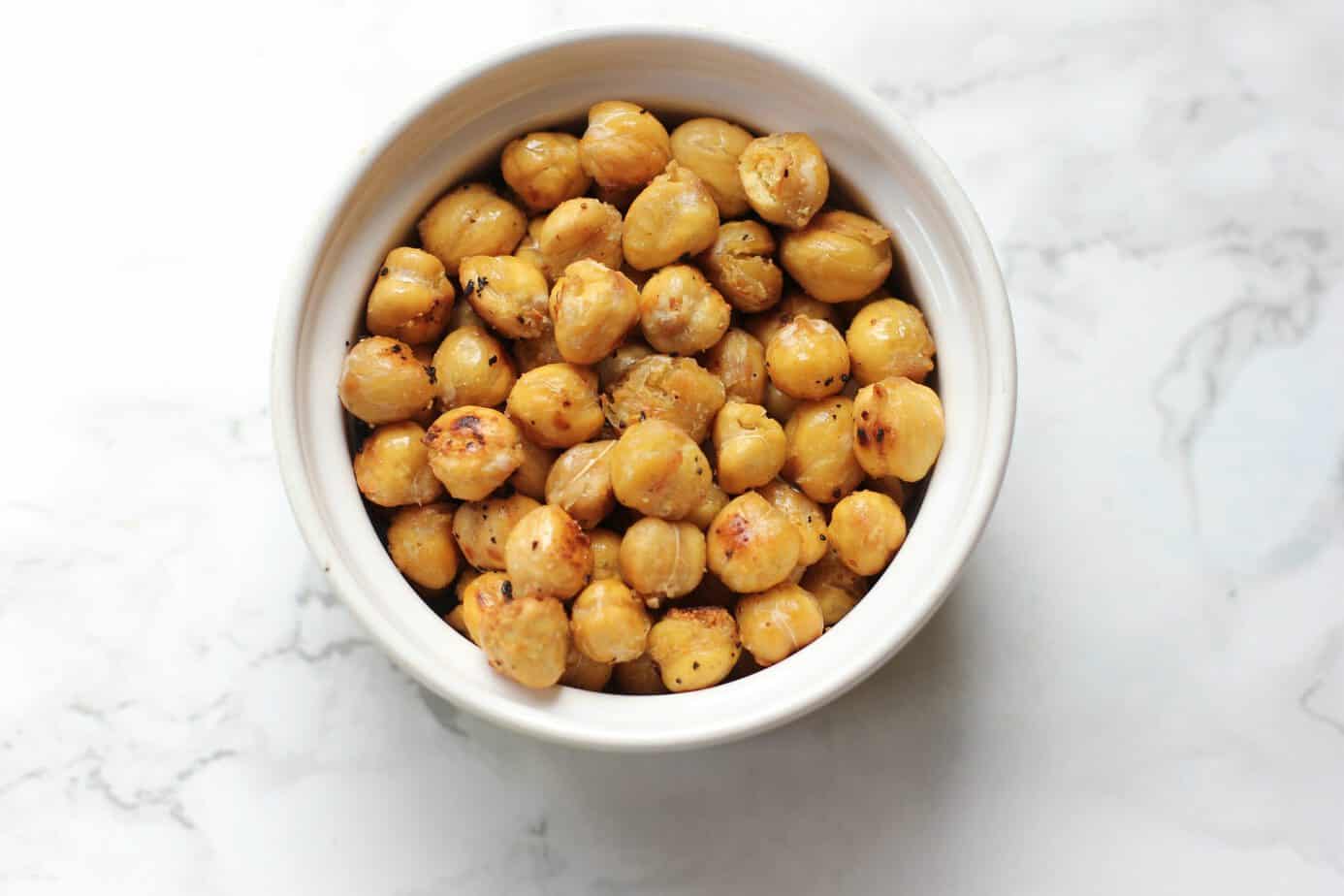 What's your favorite cocktail?