Vacation Sweetness!
Let me just start by saying I've been making a lot of progress on my list. I've been relaxing. I've soaked up some rays. I've read Glamour, Marie Clare, and Quirks. And I've definitely sipped [more than] my share of drinks…
This has been the landscape
And Eric and I have had some quality time together!
Not bad, right?
What is bad, is the fact that I've been eating pretty much nothing but crap for the past three days… chips, pretzels, sandwiches, um… alcohol?
I did manage to scrounge up some lettuce, green peppers, tomatoes, and hummus…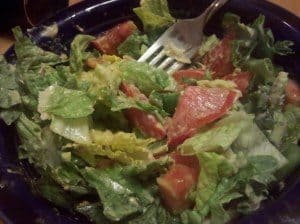 However, this has literally been my only source of vegetables all weekend. I can practically hear my body screaming for some carrots. Or parsnips. Or something.
Don't get me wrong, it's vacation, and a few [extra] chocolate chip cookies never killed anyone. But it does make me realize how much I genuinely like eating vegetables. And how much more energy I have when I eat healthy! Which got me thinking about Alex's Sugar Free Challenge!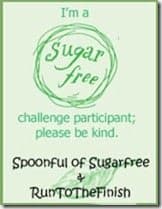 Are you taking the challenge? I'm not sure I'll be able to do it for 10 days (I'm going to Bonnaroo, and I don't think I'll be able to pack proper food to continue the challenge…) But I am going to try it for 5 days! Baby steps, right?
So even though I'm already a label checker, I've got a new thing to watch out for! No sugar for this girl!
Are you taking the sugar free challenge? Do your habits change when you're on vacation?
<3 Liz