Things That Make Me Happy
Am I allowed to do a totally random post of things that make me happy?
(I don't really care what you say, it's my blog and I do what, I want, yo.)
1. Eating at my favorite restaurant twice in the same week
Helllllo Northstar Cafe. Thank you for making the worlds most delicious veggie burger. (Click here for the recipe!)
2. Having 32897 cups of coffee while catching up with old friends
My favorite part about coming home for a visit is the random coffee dates, catching up with friends. Especially friends I hadn't seen in literally YEARS!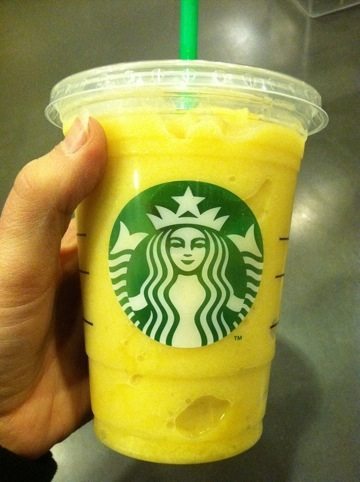 That's orange mango juice blended with ice and a banana. (Thanks, Alexa!!)
3. Eating Something I Wouldn't Normally Eat Simply Because I Want It
Would I normally eat a muffin top? No, but I really wanted one. So maybe it was more sugar/carbs/fat than I would normally eat for breakfast. Whatever.
4. Running Again!
I hadn't been running outside much recently but my parents have a great neighborhood so I braved the cooler temperatures and laced up my sneakers for a 3 mile run. For me, that's an accomplishment.
5. My Mom Buying Food Just for Me
My mom bought Fiber Plus bars so I'd have a snack for the plane! Click here for my official review 😉 Note the Cosmo in the background.
What are you loving these days?