Gluten Free Zucchini Lasagna
For everyone that is jealous of your friends with their fancy spiralizers, making lots of zucchini noodles…
This recipe is for you. It's a great way to sub zucchini for pasta- no spiralizer required!
Apparently, the options for zucchini are basically endless. Seriously, search "Zucchini" on Pinterest if you don't believe me. So after making zucchini boats, zucchini chips, and zucchini fries, I decided I should make a zucchini lasagna. I mean, it only seems right. I found a couple of other versions online, but many of them had meat in them, or an ingredients list that was a mile long, and I wanted to make something simpler, so I just did my own thing.
And it's gluten free, which is cool. If you're into that sort of thing. And if you're not, it's still delicious.
Tips for the perfect zucchini lasagna
The key to this zucchini lasagna is to pre-cook the zucchini slightly to release some of the moisture. This helps you avoid a soggy final dish.
Make sure you use a flavorful pasta sauce. I prefer Rao's tomato basil because it doesn't have any added sugar and it has such an amazing flavor.
A vegetable peeler or mandoline slicer is a great way to create thin, even strips of the zucchini. If you don't' have those things, you can just use a sharp knife.
Print
Gluten Free Zucchini Lasagna
Author:
Prep Time: 15 mins
Cook Time: 35 mins
Total Time: 50 mins
Yield: 6 1x
Category: Dinner
Method: Baking
Cuisine: Gluten Free
---
Description
This zucchini lasagna recipe is high on flavor but low in calories!
---
2 large zucchini
2 cups ricotta cheese
1 egg
1/4 cup shredded Parmesan cheese
1 tbsp Italian seasoning (I used a blend of oregano & basil)
2 cups pasta sauce
3/4 cup shredded mozzarella cheese
---
Instructions
Preheat the oven to 350 degrees.
Slice your zucchini into thin strips. A mandolin slicer makes this easy, but a knife works too.
Lay out on paper towels, lightly salt, and let sit for about 10 minutes. This helps get rid of some of the water.
Heat up a skillet and lightly spray with non-stick spray or olive oil.
Lay the zucchini flat on the skillet and cook for 1 minute, then flip each slice over and continue to cook for another minute.
Spray a small casserole dish with non-stick spray, and line the bottom with zucchini strips.
Combine the ricotta, egg, Parmesan, and seasoning in a small dish, until mixed.
Top the zucchini with half of the cheese mixture, and then spread on a thin layer of pasta sauce.
Repeat.
Top with more zucchini strips and tomato sauce, and then sprinkle the mozzarella cheese on top.
Bake for 35 minutes, or until the cheese on top begins to brown.
To get a brown, bubbly cheese on top, turn the oven to broil for 2-3 minutes.
---
Keywords: Zucchini lasagna
It's best to let sit for a few minutes to cool, and then serve! This made enough for 6 people, so Alex and I will be enjoying quite a bit of leftovers. Keep in mind, this is also a super cheap dinner idea!
Looking for more ways to use zucchini? Try these easy zucchini pizza bites!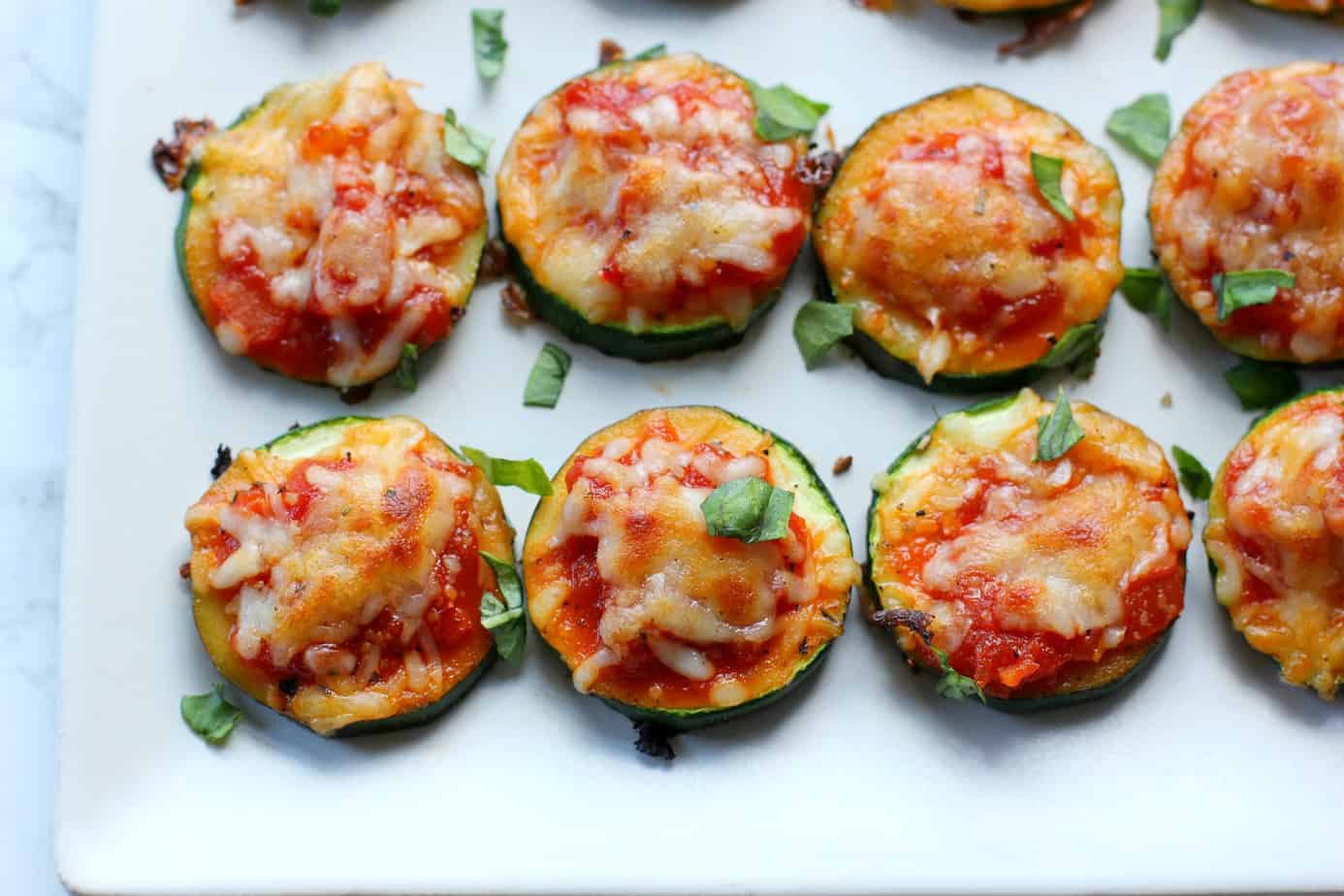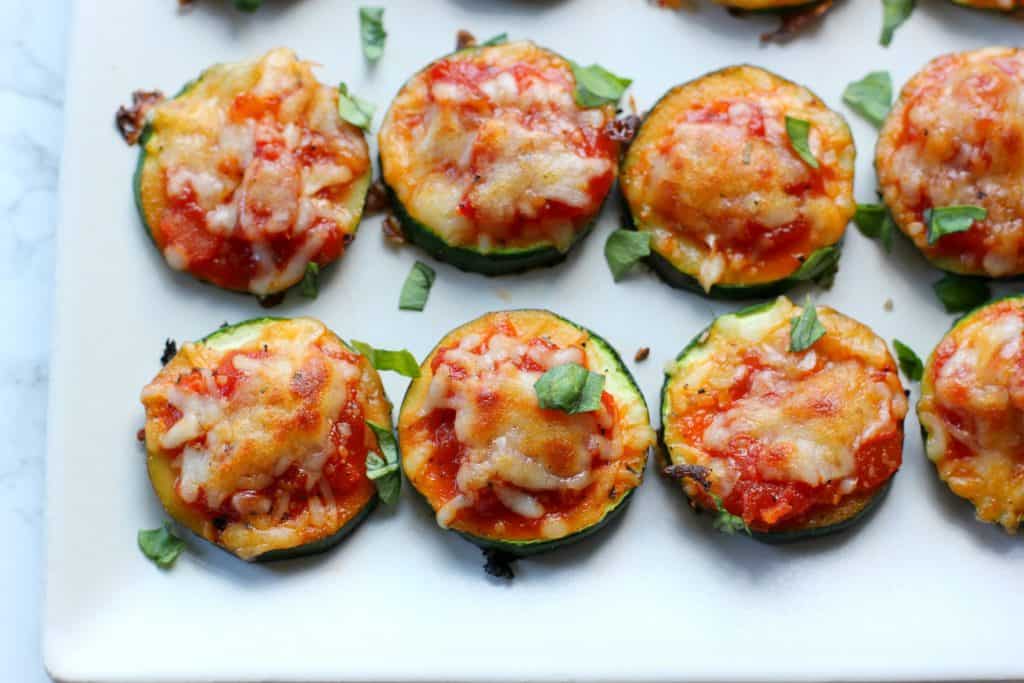 What was the best part of your weekend?