I used to think eggs were "bad" for me.
Cholesterol. Fat. Bad things.
And then I heard egg whites were a better alternative. No cholesterol. No fat. Less calories. You know, "healthy".
So in college, during my hard-core calorie counting days, I started eating egg whites.
And when I say I started eating egg whites, I mean I started eating cartons of 100% liquid egg whites, that I microwaved in a mug with a tiny chunk of fat free cheese. Mmm, is that making your mouth water?
Yes it was a lot of protein and not a lot of calories, but it tasted like eating a shoe.
When I came to the realization that I could actually eat foods I enjoy, not just foods that are "good" for me, I stopped choking down those cartons.
And that's been my relationship with eggs.
Then I started dating Alex, and found out that one of his many talents is making delicious omelets. I figured eggs deserved another chance.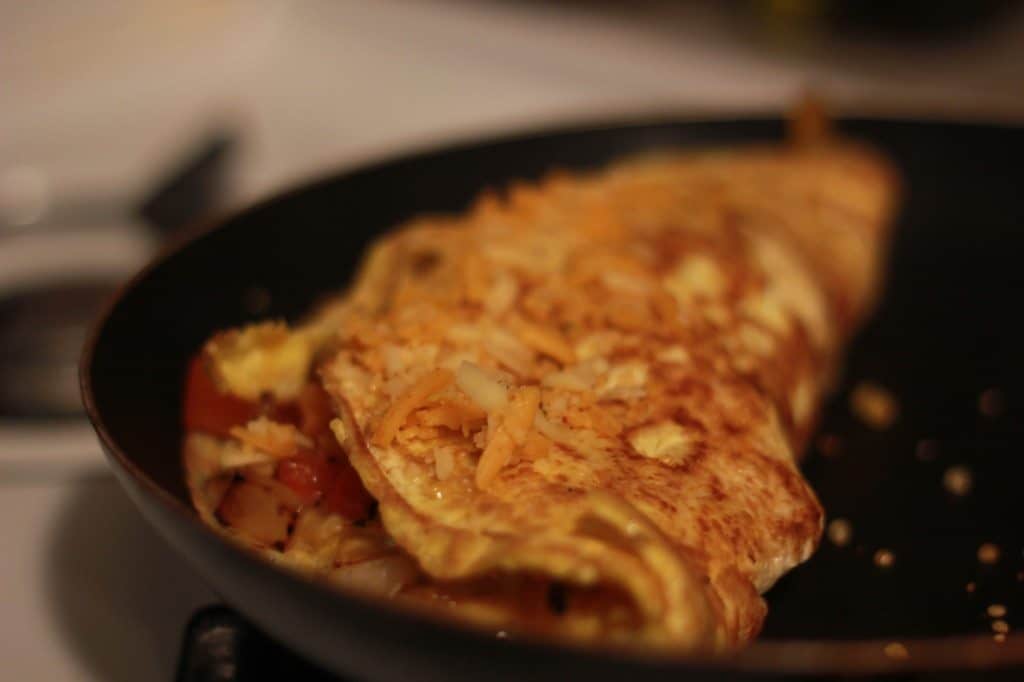 Besides, if someone was making you a breakfast that looked that delicious, would you argue? I feel like I've learned so much over the past few years, not the least of which is that it's ok to eat what I'm craving. The yolks aren't going to kill me. Real food is quite delicious, and if you eat what you really want, you don't leave the kitchen feeling deprived. I can't help by roll my eyes at my college-me, who thought that endless packages of tofu noodles and celery sticks would make me happy.
I'm happy I can relax and enjoy real food with people I love.
So I think my definition of "good food" has changed a lot since my plain-egg-white-eating-days. I don't "eat clean" 100% of the time, but I truly enjoy eating my vegetables. I love the taste of fresh fruit or a tall glass of vegetable juice. But I also enjoy wine, frozen yogurt, and real eggs. These particular eggs came from Pair-A-Dice farms, in Lunenburg, Virginia.
(Side note: I totally think egg whites are healthy, and if you love 'em, eat 'em! My goal was simply to remind you to eat things you enjoy!)
Life is about balance, and the more I embrace it, the happier I am. Besides, who could say no to that omelet?
How do you define good food?