5 Ingredients to Add to Your Next Smoothie
Switch up your smoothie routine and add a boost of nutrients with these 5 delicious smoothie add-ins!
I love smoothies. I got a Vitamix about 10 years ago and I've been obsessed with it ever since. For a long time, I just followed the same basic smoothie recipe. But lately, I've been switching it up and I've found a few new favorites. Not only do these ingredients add a delicious flavor or a nice texture but they all add a unique nutritional boost!
5 Ingredients to Add to Your Next Smoothie
Chia seeds
I love adding chia seeds on top of my smoothie bowls. Not only do they add a nice little crunch but they're also packed with fiber, protein, healthy fats, calcium, manganese, and magnesium. They're like healthy sprinkles! Try my triple berry smoothie bowl for a tasty breakfast!
Spinach
Toss a handful of spinach in your smoothie and you probably won't even notice it, except for the color! Turn that smoothie bright green! You'll get the benefits of added vitamins and minerals like zinc, folate, calcium, & iron, but you won't taste a thing! Try my Creamy Green Smoothie recipe and add a nutritional boost to your morning!
Brewed Tea
For an unexpected flavor boost, add a 1/2 cup of brewed tea, cooled. This hibiscus tea smoothie has a sweet, fruity flavor without lots of added sugar, thanks to the tea. Brew a cup of tea, let it cool, and then blend it right into your smoothie! You'll get the added bonus of antioxidants…and maybe a little caffeine if you're into that sort of thing!
Rolled Oats
Adding a handful of oats can help bulk up your smoothie and keep you full for longer! It creates a thicker texture and it's an easy way to add in whole grains and fiber. I love adding them to my peach cobbler smoothie bowl!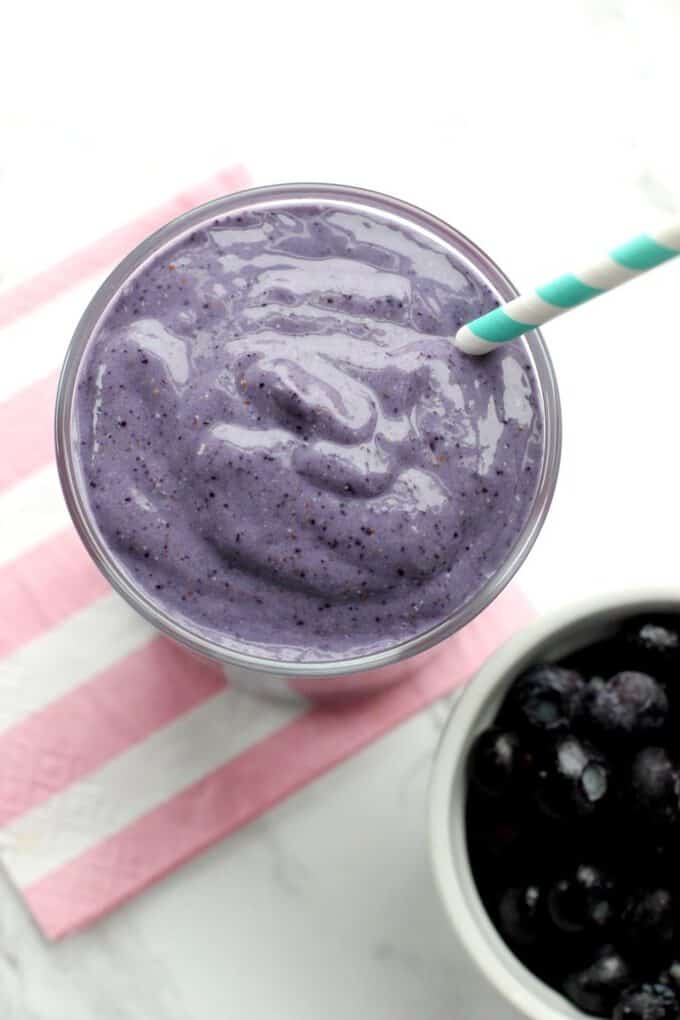 Avocado
Avocado is a great way to make a smoothie super creamy while adding healthy fats that can help you stay full. It creates a similar texture to a banana, but without added sugar. Try this low sugar blueberry smoothie which is super creamy thanks to the avocado!
Looking for more smoothie tips? Here's how to make a super thick smoothie.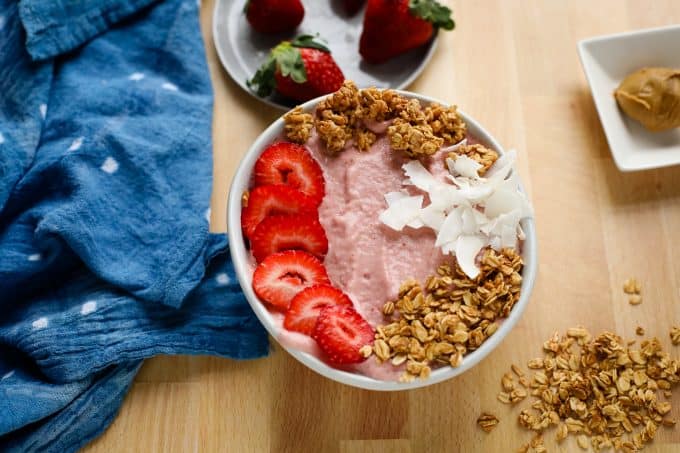 And if you use your Vitamix as much as I do, check out my guide to cleaning a Vitamix so it looks brand new!
What's your favorite smoothie ingredient?