Red Lobster Biscuit Recipe
I think I've only been to Red Lobster twice in my life. The last time was probably in… 2004? I honestly can't remember. But what I can remember is those pillows of cheddar goodness. When I was in high school, I found a Red Lobster Biscuit Recipe that was pretty good but I can't remember exactly what it was and I'm pretty sure it used Bisquick. I don't have anything against Bisquick, I just don't usually have it on hand.
Anyways. I was searching Pinterest for some ideas for our fall-themed cooking club and when I saw a biscuit recipe, the lightbulb came on. While these might not be the healthiest side dish on the block, who can turn down a cheddar biscuit? I went rogue and came up with my own recipe since all the ones I could find online used pre-made biscuits or Bisquick. I was really excited about how these turned out!
Print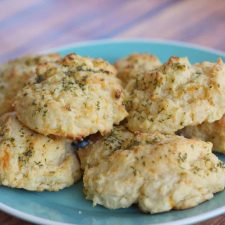 Red Lobster Biscuit Recipe
Author:
Prep Time: 10 mins
Cook Time: 15 mins
Total Time: 25 mins
Yield: 12 biscuits 1x
Category: Biscuit
Cuisine: Red Lobster
---
Description
This copycat Red Lobster Biscuit Recipe will give you the perfect cheddar bay biscuit!
---
1 cup whole milk 
2 tablespoons white vinegar
2 cups flour
2 tablespoons cornstarch
2 teaspoons baking powder
1/2 teaspoon baking soda
3/4 teaspoon salt
1 1/2 teaspoons garlic powder
6 tablespoons unsalted butter, softened and diced
1 1/2 cups shredded cheddar cheese
Topping:
4 tablespoons butter
1 teaspoon garlic powder
1 teaspoon dried parsley
---
Instructions
Preheat the oven to 425 degrees.
In a small dish, combine the whole milk and the vinegar and set aside.
Start by mixing the flour and cornstarch in a large bowl until well combined.
Stir in the baking powder, baking soda, salt, & garlic powder.
Using your hands, work in the butter. It should be somewhat soft. You can knead it until the mixture because sort of a crumbly, sticky combination.
Stir in the shredded cheese.
Last, mix in the milk. At this point, the batter will be pretty sticky and thick.
Scoop in 1/4 cup mounds onto your baking sheet.
While those are in the oven. Melt the last 4 tablespoons of butter and combine with the garlic powder and parsley. Set aside.
Bake for 10 minutes.
Remove from the oven and brush with the butter + garlic mixture.
Pop them back in the oven for 6 minutes until just beginning to brown.
---
I brought a plate of these to last night's cooking club dinner and I think they were a hit! I probably should have made a bigger batch, because I'm sure Alex wouldn't have minded me bringing home leftovers!
They were best right out of the oven, but they were pretty good at room temperature as well.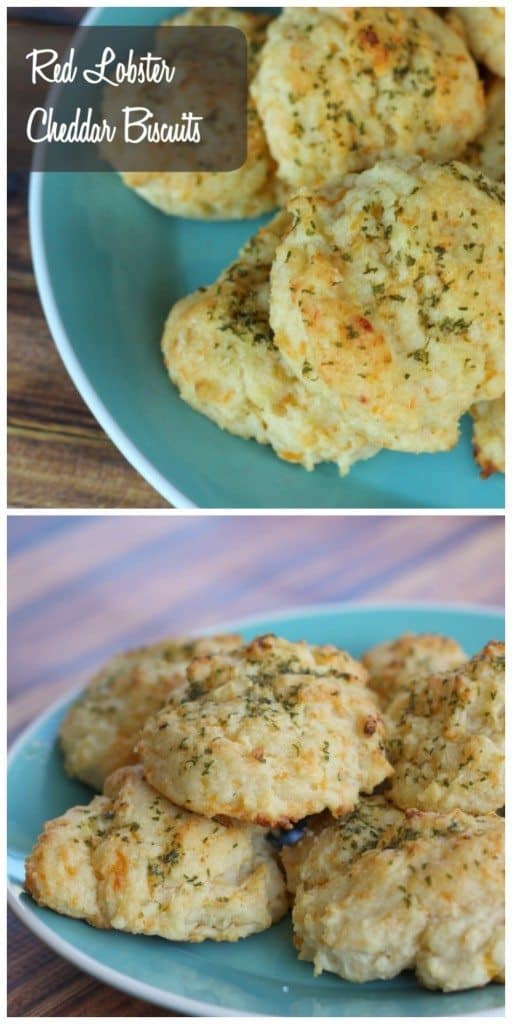 In other news, the inspection for the house is tomorrow so we're praying that goes smoothly. I've been pinning like a mad woman and I just want to move in and make the house a home! You can see some of my favorites on my I Heart Homemaking pin board.
Have you ever had a cheddar biscuit?