Tuesdays Meals & House Update
Phew, yesterday was quite a day. We had the home inspection on the house we're (hopefully) buying and it needs a fair amount of work, but we weren't terribly surprised by anything, since the house is pretty old. I'll share yesterday's eats with you but I have to warn you that there is an embarrassing lack of vegetables here. Like none (unless you count a handful of unpictured baby carrots.) But you know what? Sometimes that's how life goes and you just have to roll with it! So I'm thinking up with Jenn to show you what I ate!
I started off the day with a peanut butter + banana smoothie.
This was 1 cup of ice cubes, 1 cup of unsweetened almond milk, 1 small banana, 1/4 cup peanut flour, bit of sweetener.
I had a small apple for a snack but half of it ended up being pretty bruised so I didn't eat much of it. My stomach was growling by 11:30! I ended up grabbing a quick bite at my apartment before running over to the new house to meet the home inspector.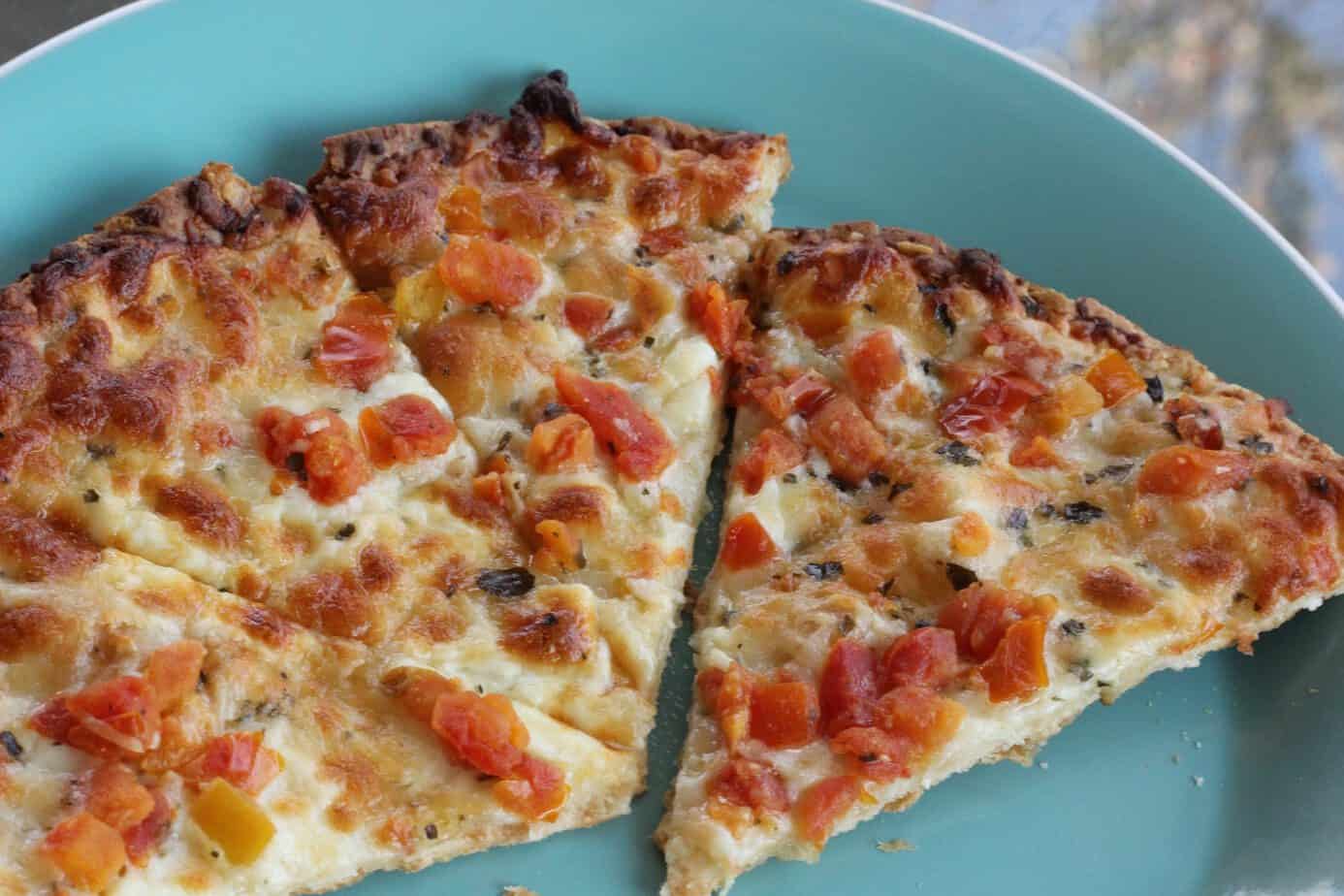 I know, frozen pizza, be impressed. Really though, this Culinary Circle Ultra Thin Crust Margarita Pizza is pretty delicious. It's also not to terribly bad for you, so if you've got a pizza craving, try it!
We spent most of the afternoon following the inspectors around, asking questions, taking measurements, and taking pictures.
I was hoping to share more pictures with you, but the person living there hasn't totally moved out yet, and it would be weird showing you pictures of her stuff. But here's a little sneak peek of the master bedroom leading into the sunroom! There is SO much natural light in that sunroom.
Which do you like better: pizza or pasta?