This recipe is the perfect example of what happens when I "make do" with what I have on hand. I was still trying to follow the Tone It Up plan and was looking for an alternative type of pizza crust that would be meal-plan-approved. I thought maybe a socca pizza crust, made with chickpea flour (like this one) would be a good idea. Unfortunately, I couldn't find any chickpea flour at the grocery store, so I started brainstorming other ideas. I decided if it worked with chickpea flour, why not quinoa flour? And thus, a quinoa pizza crust was born.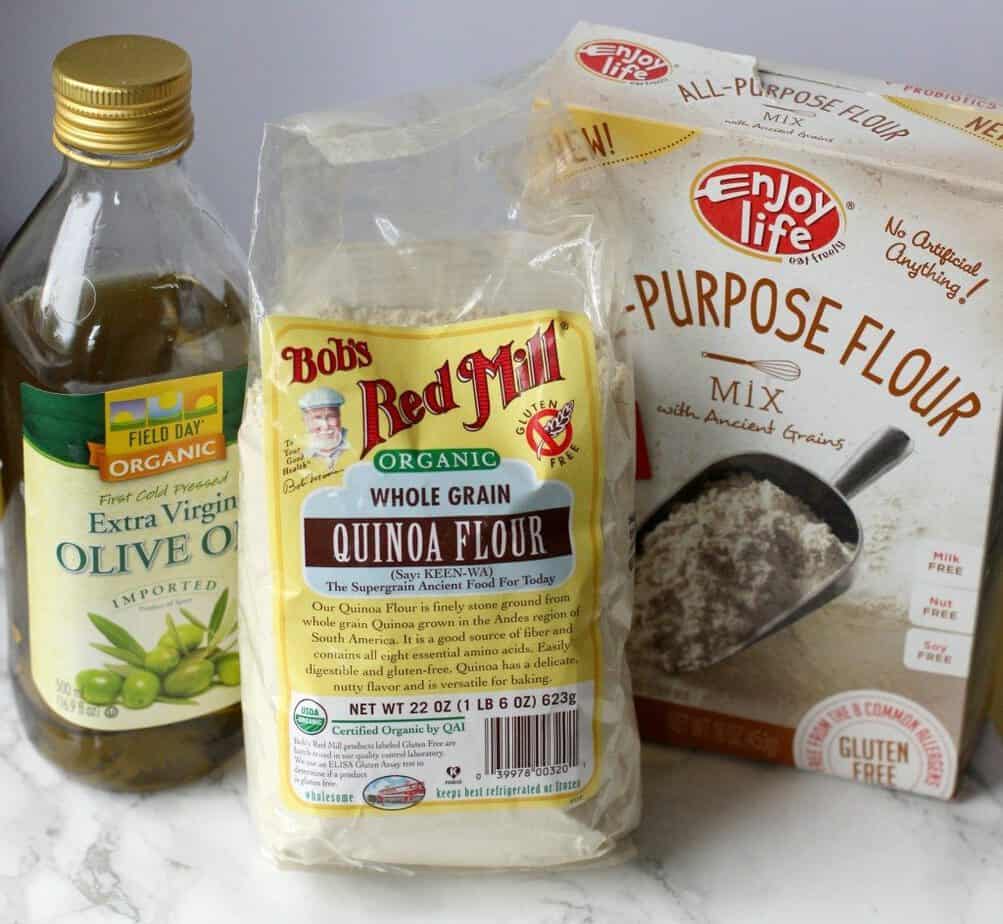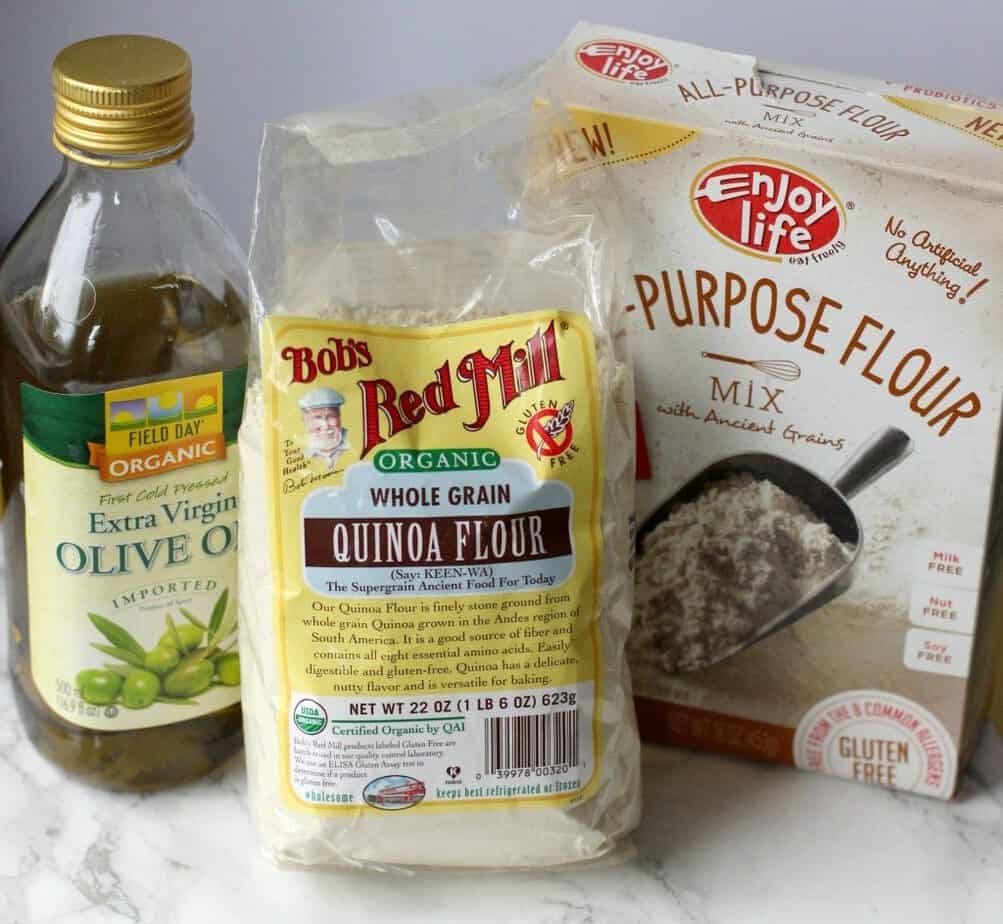 What I love about this crust is that you can make it thin and crispy. Oh, and you can top it with anything your heart desires.
I apologize in advance for the less than stellar photography, but I was so excited to eat it, I didn't set up my light box. You'll forgive me, once you try this pizza crust. Keep in mind, you need quinoa flour, not just quinoa. I bought a bag of Bob's Red Mill, and it was a little on the pricy side, but worth it, in my opinion. Plus, this recipe is vegan and gluten free.
Quinoa Pizza Crust
Quinoa Pizza Crust
Ingredients
1½ cups quinoa flour
¼ cup of oat flour* or gluten free flour
½ tsp sea salt
½ tsp italian spices (I use a blend of oregano, garlic, and crushed red pepper)
½ cup warm water (you might need up to ⅔ cup of water but start small!)
2 tbsp olive oil
Toppings of your choice
Instructions
Preheat the oven to 375
Combine the quinoa flour and oat flour, then add in salt and spices.
Add warm water and olive oil.
Your mixture will be a little lumpy, and you may need to use your hands to mix it all.
Spray a baking sheet or pizza stone with olive oil (or just coat it with a paper towel dipped in olive oil) and bake at 375 for about 10 minutes, or until the edges start to brown.
Add toppings and put it back into the oven until your toppings are cooked!
*Note: I didn't have oat flour, per say, but I tossed about ⅓ cup rolled oats into my food processor until they turned to flour. I read that you can do the same thing with quinoa. But I haven't actually tried it so I can't say for sure.
After that, you can top with your remaining ingredients. I used tomato sauce and shredded mozzarella cheese. Bake for another 10-15 minutes, depending on your toppings.
The crust itself didn't have a super strong flavor (so I'd definitely add in those spices) but it was a great base for the rest of the ingredients. There are definitely lots of options for customizing here.
What would you put on top of this quinoa crust?