The past few days have been a bit of a whirlwind. I got back from SXSW on Wednesday, and I've been getting catching up on work e-mails, unpacking, and helping Alex look for apartments. (His apartment burned down on Friday, while I was in Austin. Crazy, right?) Thank goodness for frozen food. (Hellooooo NoBull Veggie Burgers!)
I've also been trying to get my meals back on track, but I haven't had too much time to spend in the kitchen. It's times like these when frozen foods often come to the rescue, so I figured this would be a great time to finally review the NoBull Veggie Burgers from Relay Foods!
I had the pleasure of trying the NoBull Veggie Burgers from Relay Foods. (Click here for my Relay Foods review!) These veggie burgers are made with 100% natural/real ingredients, including mushrooms and lentils. I cooked mine in the toaster oven and had it with a baked potato. It was pretty tasty, and definitely healthy. I gave Alex one too, and he enjoyed it as well. It said to defrost them ahead of time, but since I didn't plan ahead, the toaster oven seemed to do the trick.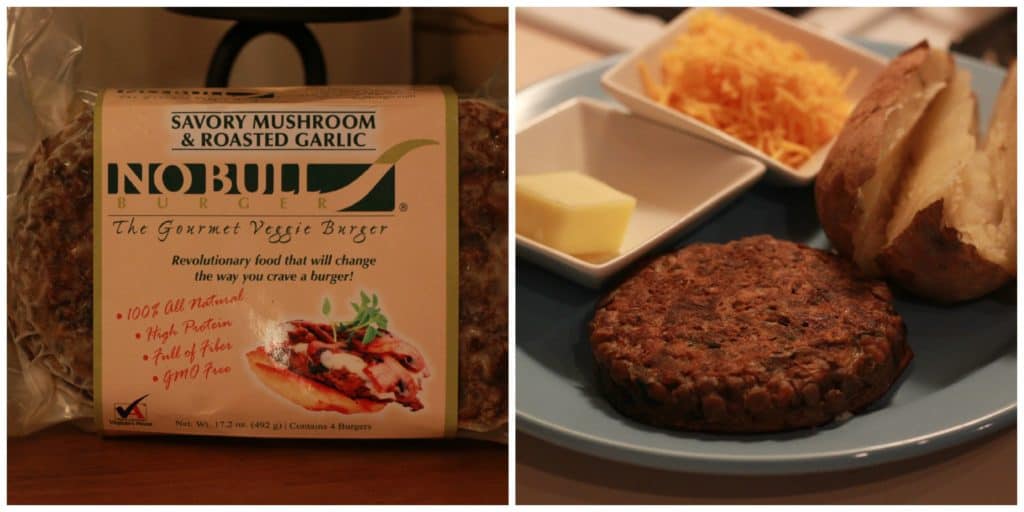 I just topped mine with ketchup, but they're also good with a little hot sauce.
Even if you don't live in the Virginia/DC Area, you can actually order them online! Or, if you're looking for a veggie burger recipe to make at home, I've got a few for you to try.
Kidney Bean Burgers & Black Bean Oat Burgers
Again, it's something great to have on hand in the freezer, when you just don't feel like cooking, or you need a simple protein packed dinner. (Plus, these are made locally, which I love!)
For more food reviews, check out my product review page!
What's your favorite frozen veggie burger?