5 Ways to Spice up Your Dinnertime Routine
Are you sick of making the same meals week after week? Do you often find yourself digging through the freezer looking for pizza or lasagna to pop into the oven because you can't think of anything better? We've all been there. (And yes, I keep lots of Trader Joe's meals on hand for those nights!) But when you're stuck in the dinnertime rut and you need some new inspiration, here are a few ideas to switch things up!
Enlist the help of Pinterest
Pick one ingredient you want to use, and search for it on Pinterest. I do this all the time. Let's say you have a spaghetti squash that has been sitting on your counter for a week. Just type in "spaghetti squash" into Pinterest and you'll get hundreds of ideas. It's a great way to use an ingredient that you're not sure what to do with. Plus, Pinterest makes it easy to save recipes that you want to make in the future!
Try a meal kit service
I've tried Hello Fresh, Marley Spoon, Veestro, Blue Apron, Chef'd and Sun Basket. These meal kits are a great way to try a few new recipes, learn different cooking techniques, and get inspiration for future dinners! I've definitely recreated meals we've had from kits in the past and it's a fun way to get new ideas! P.S. If you want to try SunBasket, I have an affiliate link that gets you $50 off! Try it here: https://getsunbasket.com/ElizabethThomson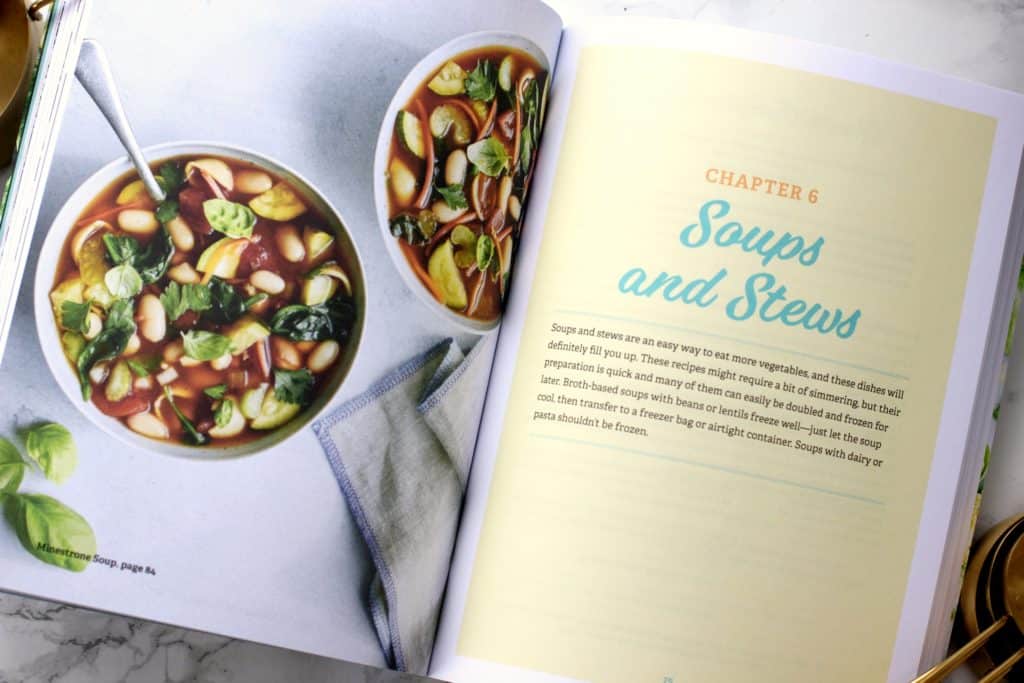 Get inspiration from a cookbook
I have a whole shelf of cookbooks in our dining room, so when I need a little inspiration, I love flipping through them. You can use cookbooks to spark ideas or you could pick out a new recipe to try! If you don't have a shelf of books at home, try the library. I love borrowing new cookbooks and going to the library often means I can always refresh my shelf!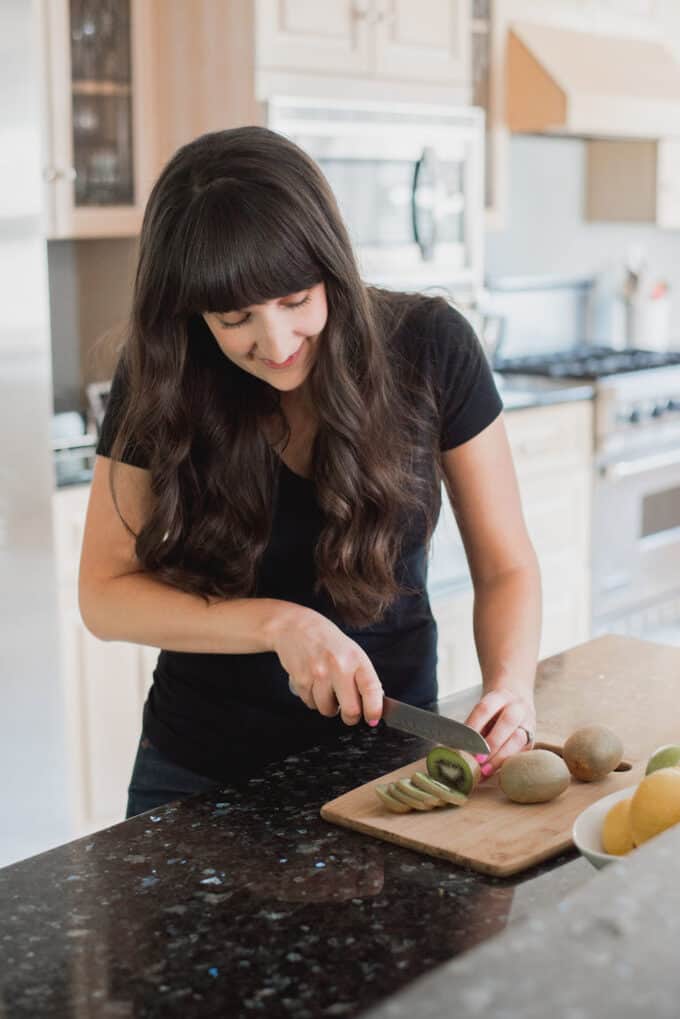 Sign up for a cooking class
This is one of the more expensive options, but it's an awesome way to build your confidence in the kitchen. We've taken a couple of classes here in Richmond at Mise En Place and they even have some vegetarian-specific ones! If you're trying to save a few bucks, check sites like Groupon for deals in your area.
Take a food tour of your city
I've gone on four different tours with River City Food Tours here in Richmond it was a fun way to learn about new restaurants and dishes here in my own city! (I loved it so much, I partnered with them to launch a vegetarian tour!) You can find these types of food tours in just about any major city. Try one when you're on vacation or be a tourist in your own town! Trying new restaurants is a great way to get ideas for your own menu at home, and a food tour lets you try tons of restaurants in one afternoon.
What's your favorite way to change up your dinner routine?