How to Get the Best Results from Your Blender
I post a lot of recipes that require blending and I wanted to share some tips for anyone that is working with a "regular" blender, food processor, immersion blender or bullet style blender. I absolutely love my Vitamix blender but I know that they're an investment and not every kitchen has one. You can achieve similar results, but sometimes it takes a little magic.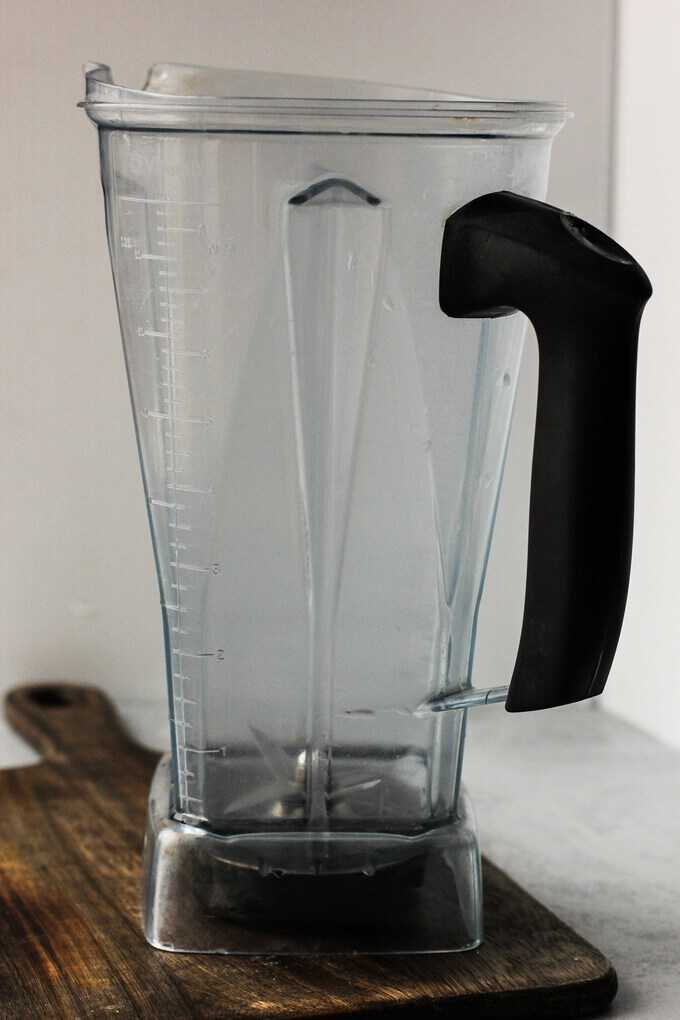 Blender Types
Basic blender– Basic blenders tend to cost somewhere between $10-$60. You get what you pay for. If you buy a $10 blender, don't expect it to operate like a $100 blender. But that doesn't mean it won't be effective, you'll just have to make a few more tweaks to a recipe.
Bullet-style blenders- These are often marketed as "single serving" blenders to make it easy to take drinks on the go. They're ideal for smoothies but they can also be effective for blending sauces. These are not a good option for hot liquids.
Immersion blender– These handheld "stick" shaped blenders are great for blending soups and sauces. They allow you to put the blade directly in a pot so you don't have to worry about transferring hot liquids into a blender cup. It also gives you more control over how finely blended you want the results to be. It doesn't work well for things that need to be very finely pureed and it isn't effective for thicker foods like hummus or smoothies.
Food processor– Technically it isn't a blender but for the purposes of working in the kitchen, a food processor can often achieve the same results. It's not great for liquids because food processors are not always leak proof and it typically involves a lot more pieces that require washing and clean up. But if you're whipping up hummus or salad dressing, it can be just as effective, if not better, than a blender.
High powered blender– These blenders well-known brands like Vitamix or Blendtec. They can pulverize anything from almonds to ice. These are the blenders that restaurants use because they're quick, effective, and easy to clean. I absolutely love my Vitamix. I've had it for eight years and I still use it multiple times a week. But I know that might not fit into your budget, so let's talk about how to make your blender more effective!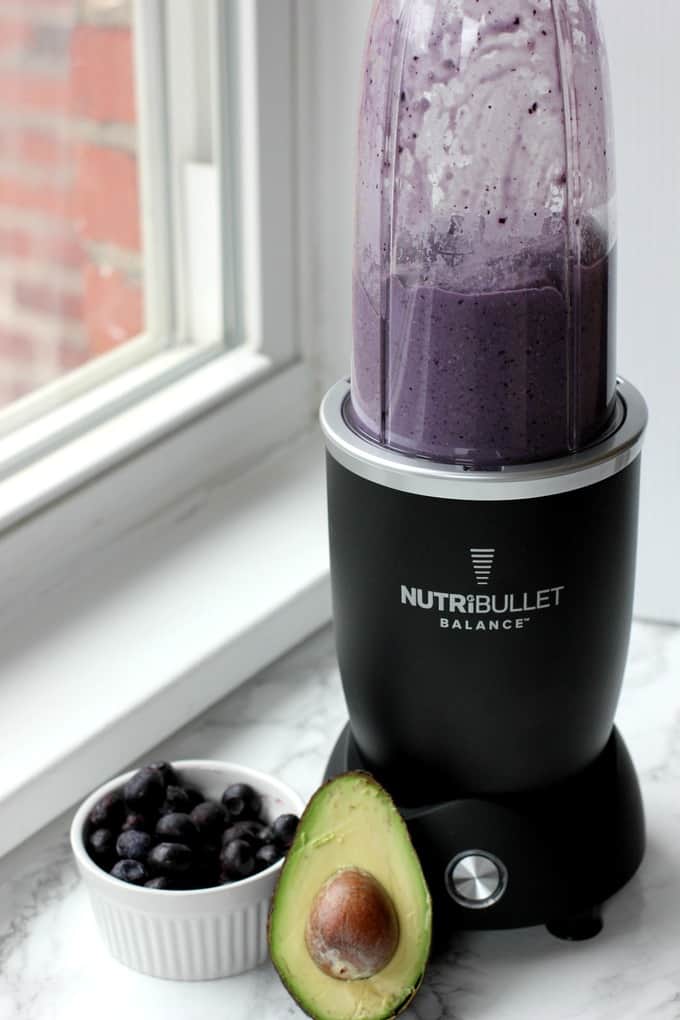 How to Blend Smoothies
If you don't have a high powered blender, you can still make a great smoothie in a basic or bullet style blender. I don't recommend trying to use a food processor or immersion blender to make smoothies. Since I frequently get asked for smoothie tips, here are the tips that will help you achieve the perfect smoothie texture in any blender:
Use finely chopped frozen fruit. Don't try to blend a whole frozen banana. Instead, slice your banana into rounds and freeze on a baking tray. Once frozen, transfer to a plastic freezer bag. (This will prevent the banana slices from sticking together before they're frozen.) Similarly, using smaller berries like raspberries will be much easier on your blender than big chunks of frozen mango or frozen strawberries.
Add more liquid. I usually recommend the minimum amount of liquid needed to blend the smoothie so you end up with a thicker texture. With a basic blender, you'll likely need to add more liquid to keep things moving. Try adding half water/half juice in order to prevent watering down the flavor of your smoothie.
Add greens and liquids first. If you want to add a handful of spinach to your smoothie, blend the spinach leaves with just the liquid first. This will help blend the leaves completely so they're finely mixed into the smoothie. This prevents chunks of unblended spinach floating around in your drink.
Make a double batch. Sometimes, making a larger portion can make it easier to blend, especially if your problem is getting the smoothie to keep moving in the blender. A larger batch means more liquid and more weight to help the smoothie sink closer to the blades at the bottom.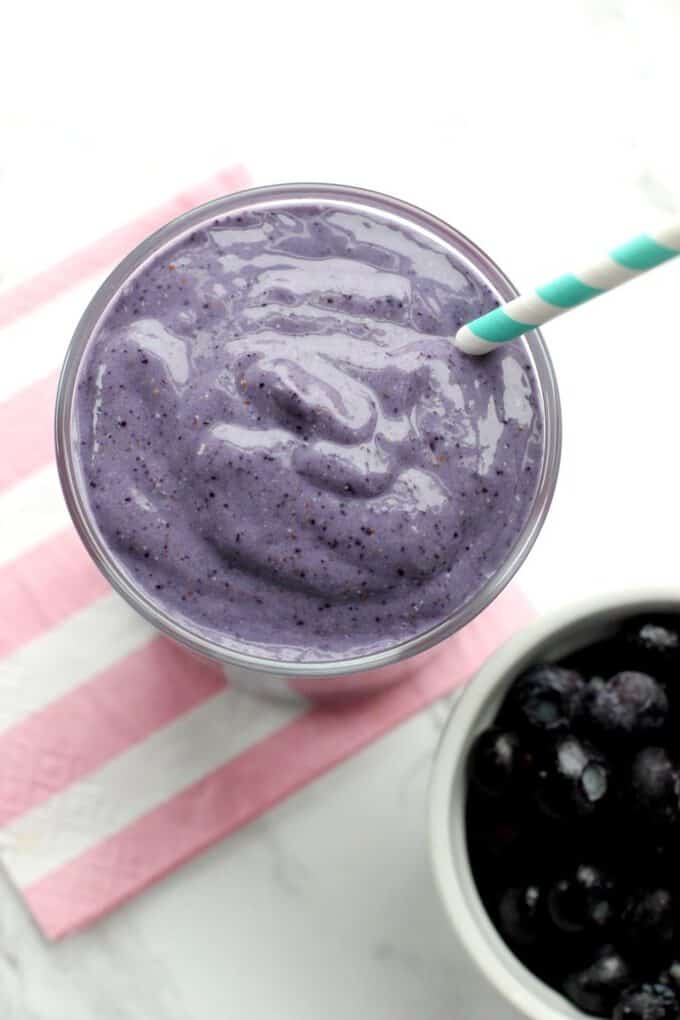 How to Blend Soups and Sauces
This is where an immersion blender can shine! Handheld "stick" style blenders let you blend a soup or sauce right in the pot on the stove. Since hot liquids can explode in a blender of not properly ventilated, this makes it easy. Plus, you don't have to worry about transferring anything from a pot to a blender!
If you don't have an immersion blender, you can still use a traditional blender to blend soups and sauces but be sure to follow these tips:
Be careful when transferring hot soup! Let the soup cool slightly before trying to transfer it to a blender. Don't attempt to pour boiling soup since it could splash and burn you!
Let the steam escape. After you've safely transferred it to a traditional blender, be sure to use the vent in the lid of the blender to allow steam to escape while blending.
Do NOT try to blend hot soup in a bullet style blender. These blenders must be airtight before blending and hot soup can literally explode. If you want to use a bullet blender to blend soup, it must be cold or room temperature.
How to Blend Dips and Spreads
If I'm making something like hummus or dip, my food processor is my #1 choice. It is the best at completely pulverizing chickpeas. But if I'm feeling lazy, sometimes I'll use my bullet-style blender because it's a little bit faster to wash.
No matter what blender you're using, here are tips for easier dips and spreads:
Add more liquid. If you're using a traditional blender or bullet style blender for a recipe like hummus, you may need to add a little bit more liquid. To avoid diluting the flavor of a spread like hummus, try adding more tahini or olive oil.
Try blending in smaller batches. For example, if I'm making hummus, I'll add all the liquid ingredients in the recipe but only half the chickpeas water to my bullet blender and blend until it's smooth. Then I'll add more chickpeas until it's the thickness I want.
Use the right tools. This rubber spatula is essential. It helps me get all the food out of the blender so I don't end up wasting half of my hummus on the sides of the container!
How to Clean Your Blender
If you have a Vitamix, you can just run it with soap and warm water and rinse until clean. If it starts to get cloudy from build-up, try this trick for cleaning your Vitamix until it's as good as new! With a bullet style blender, carefully wash the blades. The cup can usually be put in the dishwasher. For a food processor, take it apart and thoroughly rinse each part with soap and water. Some models have dishwasher safe parts, but check your manual to be sure!
Still trying to figure out how to make those gorgeous smoothie bowls you see on Instagram? Download my guide to super thick smoothies!
Do you have a blender that you love? Share it below in the comments!