Grain Free Walnut Granola
This grain-free walnut granola is sweet, crunchy, and full of healthy fats & protein. It's gluten-free, vegan, and easy to make!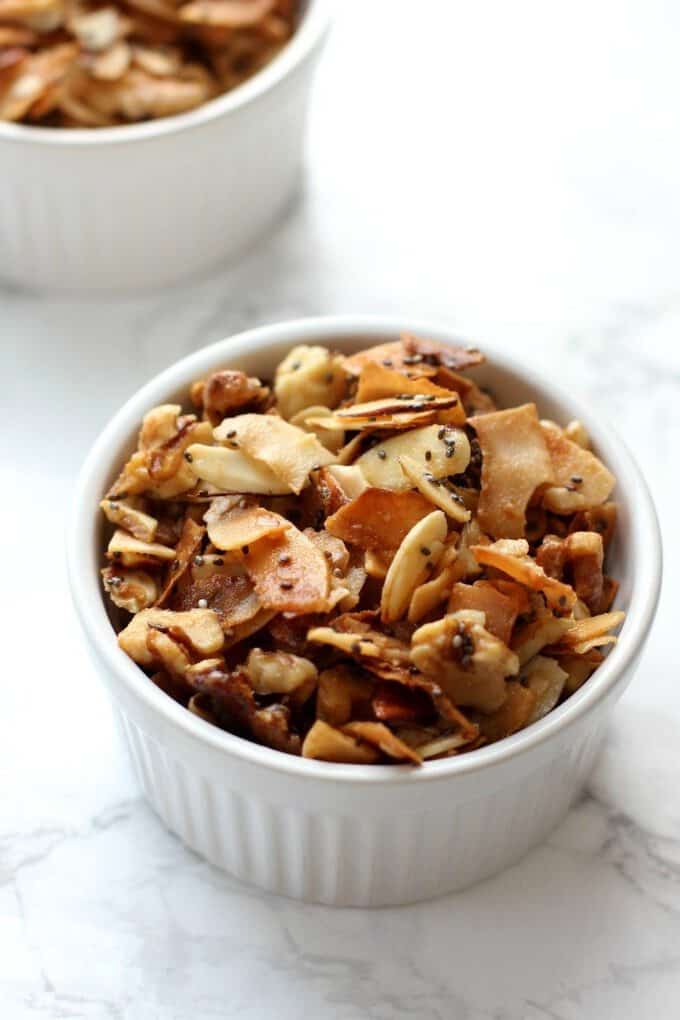 As I was leaving my parents' house yesterday, my mom packed up a bag of walnuts for me to take home. She had gotten a huge bag at Costco and had plenty to share. Since I'm not one to turn down a giant bag of walnuts, I gladly accepted. On my drive home, I was thinking about what to do with them and I just couldn't get granola out of my head. As soon as I walked in the door, I preheated the oven and started playing around with different combinations.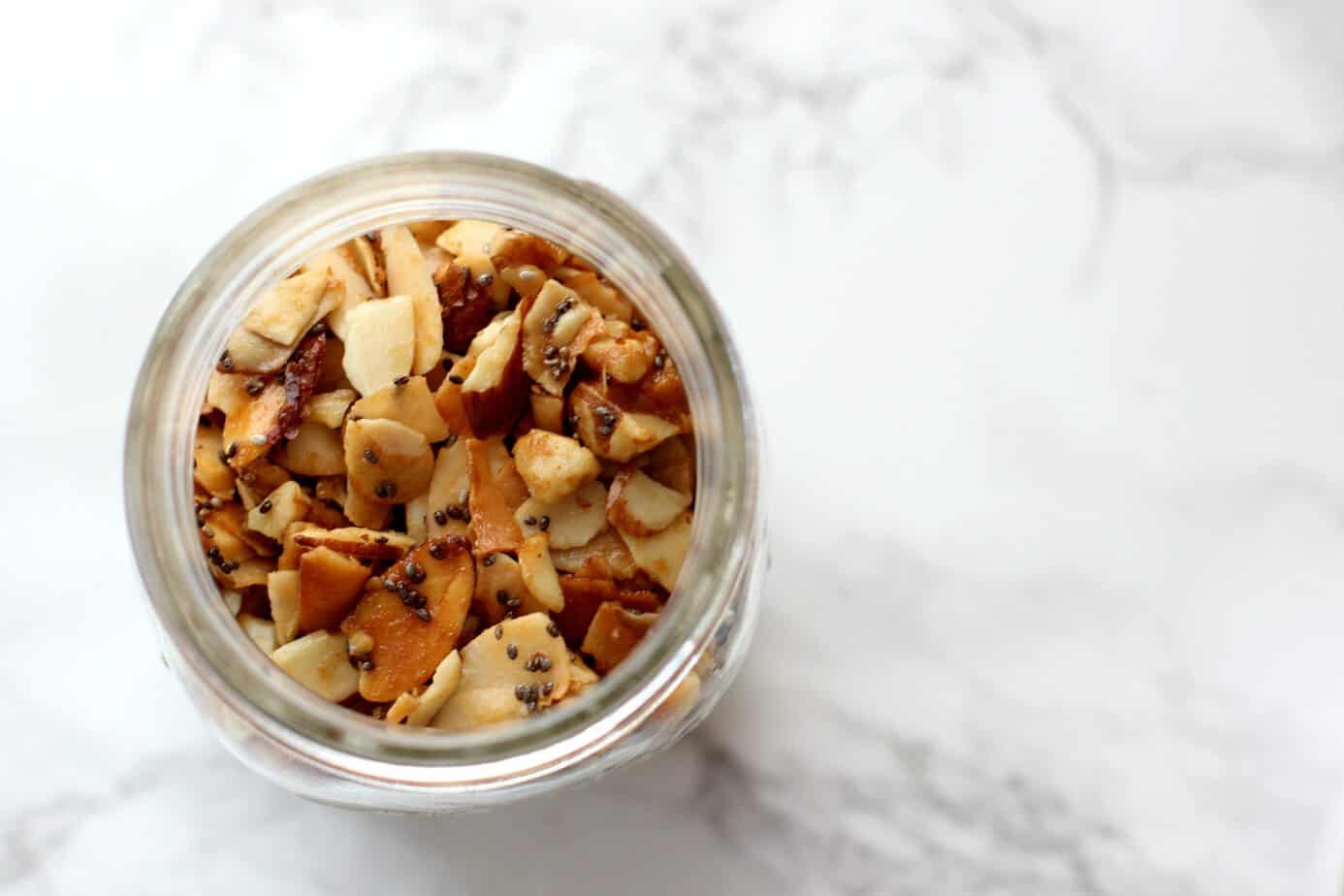 My favorite of the bunch was this grain-free walnut granola mixture of walnuts, coconuts, and almonds. I just loved the crunchy texture and since this granola is full of nuts, it'll actually keep you satisfied!
How to Make Grain Free Granola
Granola is typically made with oats, which make it high in carbohydrates. While I love traditional granola, I know some of you are looking for lower-carb, grain-free granola options. This nutty granola is a great way to get the satisfying crunch of granola, but without the oats! This recipe using walnuts, sliced almonds, and coconut flakes as the base to create a nutty granola that is high in protein and healthy fats, rather than carbs.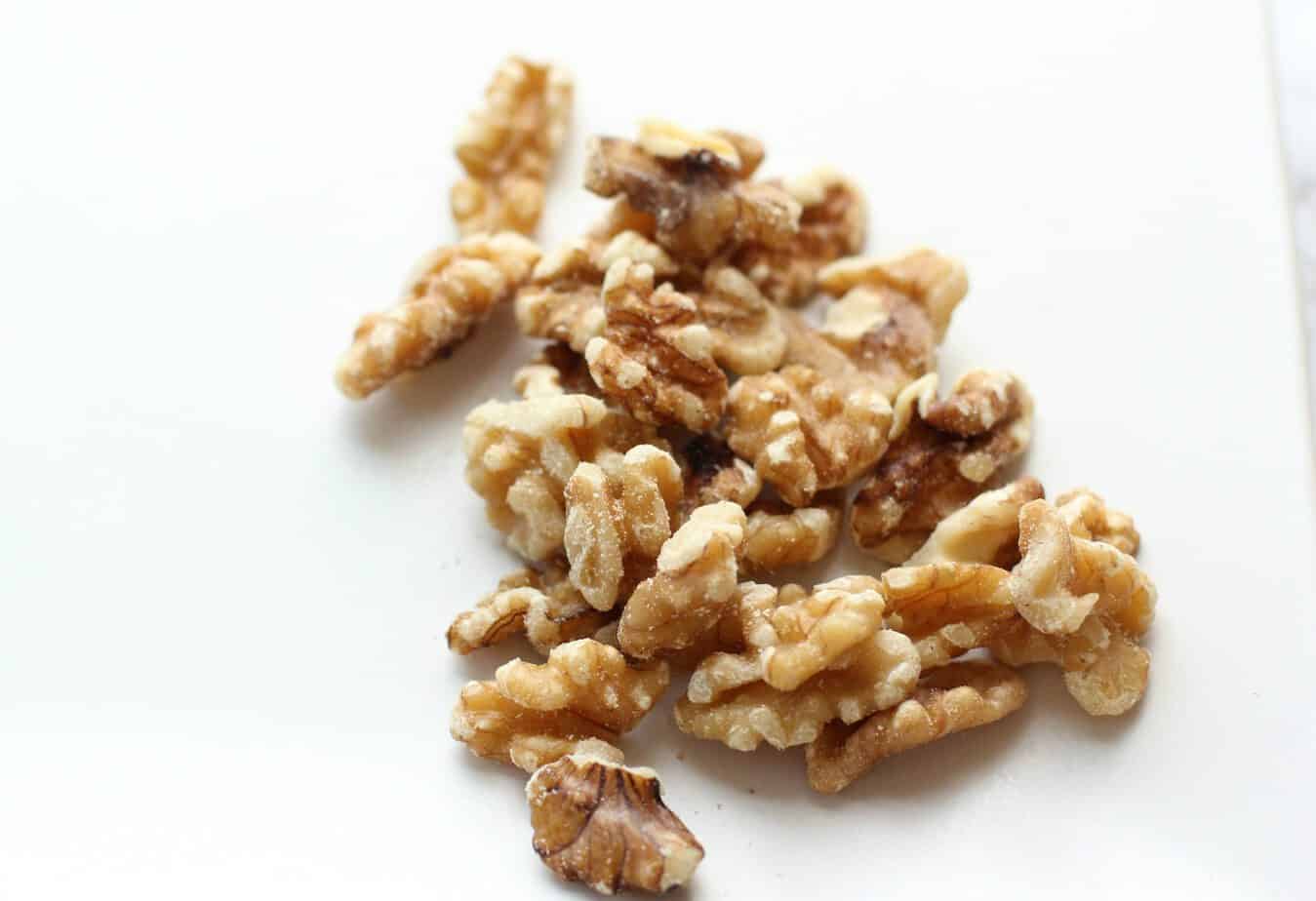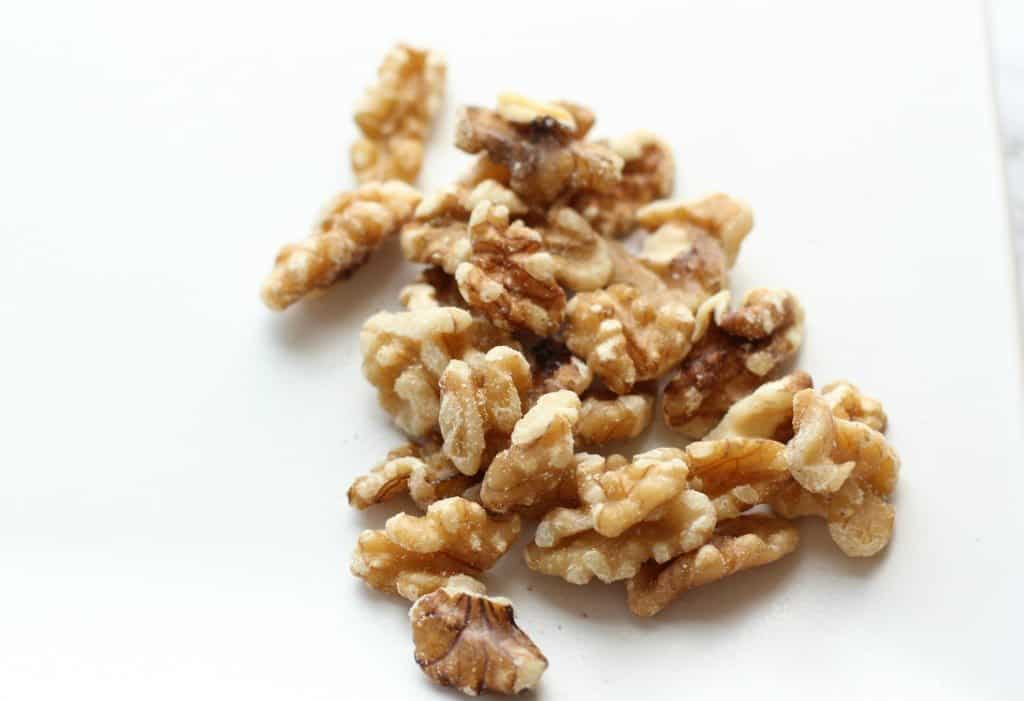 4 Ways to Enjoy Grain-Free Granola
Sprinkled on top of your favorite yogurt. I love how it adds a nice crunch!
As a trail mix or on-the-go snack. Sometimes I'll pre-portion it into mini bags or jars so it's easy to grab on my way out the door.
Served with almond milk (or your favorite milk) and eaten like cereal! This granola will fill you up a lot more than traditional cereal!
Try it as an ice cream topping! Whether you enjoy it on top of your favorite traditional ice cream or a cup of "nice" cream, it's a delicious addition!
Grain Free Granola Add-Ins
You could also customize this grain-free granola by adding chocolate chips, dried cranberries, dried cherries, or pecans! Just make sure you add the chocolate chips or dried fruit after you bake it, otherwise, the chocolate can burn and the fruit will get hard and dry.
Print
Grain Free Walnut Granola
Author:
Prep Time: 5 mins
Cook Time: 20 mins
Total Time: 25 minutes
Yield: 6 1x
Category: Breakfast
Method: Baking
Cuisine: American
---
Description
This grain free walnut granola is sweet, crunchy, and full of healthy fats & protein. It's gluten free, vegan, and easy to make!
---
1/2 cup chopped walnuts
1/2 cup coconut flakes (unsweetened)
1/2 cup almond slices
2 tbsp coconut oil
2 tbsp maple syrup or sweetener of choice (see note)
2 tsp chia seeds (optional)
---
Instructions
Preheat the oven to 300
In a small bowl, combine all nuts and stir to mix.
If your coconut oil isn't already melted (mine was) just pop it in the microwave for a few seconds until it becomes a liquid.
Stir in the coconut oil, maple syrup, and chia seeds.
Make sure all the nuts are coated with the oil and syrup.
Spread on a baking sheet lined with foil. I kept it in a fairly thick layer, so it would be a little clumpier. If you spread it out in a thinner layer, it won't be as clumpy but it'll cook a little faster.
Bake for 15-20 minutes, stirring every 7 minutes.
---
Notes
For a lower carb/keto option, substitute monkfruit or stevia in place of the maple syrup.
Keywords: Grain Free Granola
If you're noticing the fat content of this granola is rather high, that's because of the coconut oil and nuts. Walnuts and almonds provide a lot of Omega-3 fats, which are the good ones!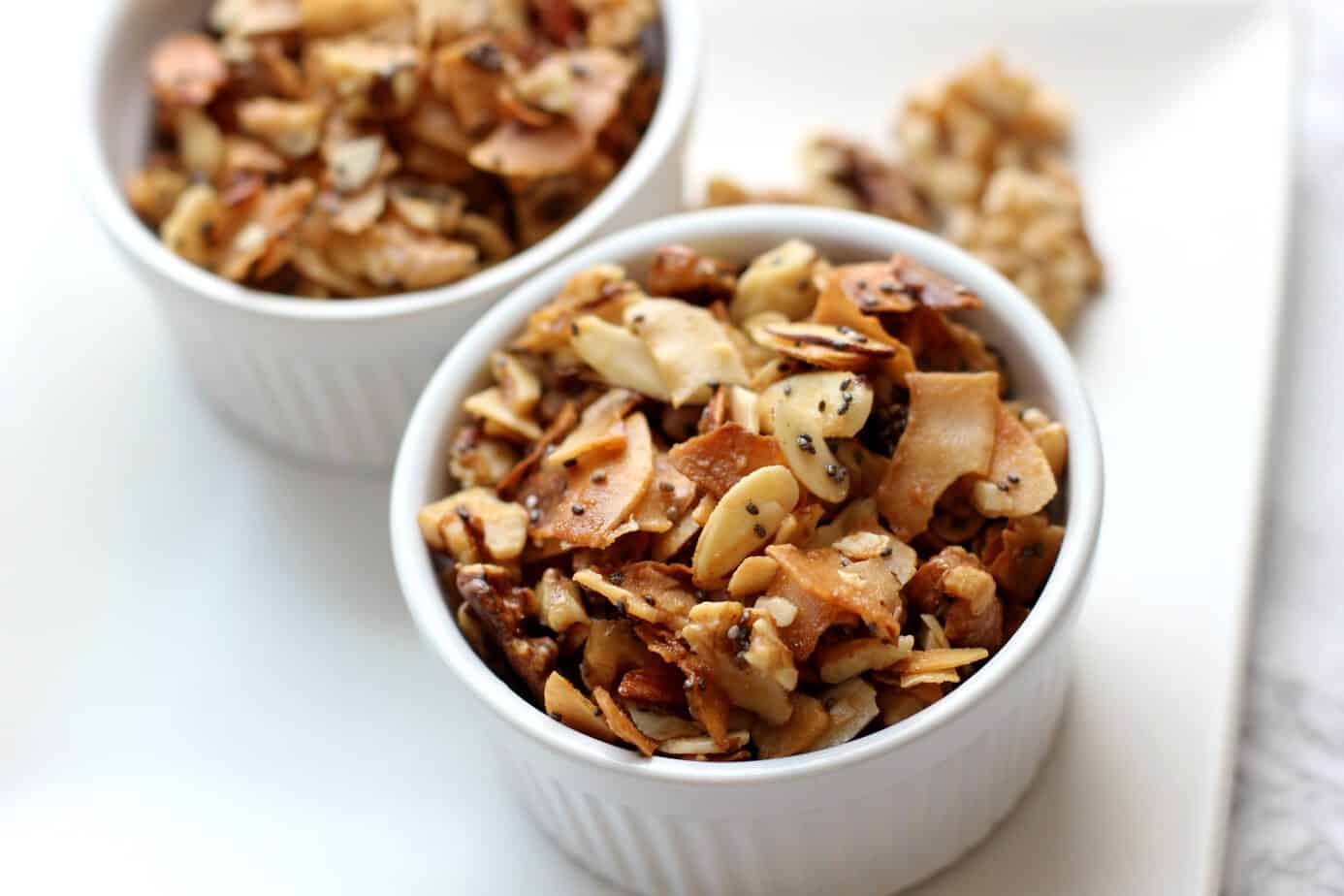 Don't have any walnuts? Try this simple grain-free granola instead!
What's your favorite granola mix-in?