Double Chocolate Zucchini Muffins
These double chocolate zucchini muffins are the perfect way to use up your leftover squash! They're super easy to make and filled with chocolate!
I've been loving the abundance of zucchini lately. Between zucchini pasta, zucchini pizza boats, and zucchini fries, I'd never made anything sweet with it. Since I wasn't sure how Alex would react to (yet another) dinner of zucchini, I decided to try it in a muffin recipe. I ended up making them pretty chocolatey because… why wouldn't you?
These muffins are so chocolatey, no one would ever guess you're hiding a vegetable inside! I learned that my 9-year-old foster son will eat anything chocolate, so this has been a great way to sneak zucchini into his diet! We've convinced him these are cupcakes and they count as dessert!
Tips for perfect double chocolate zucchini muffins
As directed, mix the dry ingredients and wet ingredients separately, then combine them. This ensures that everything is evenly mixed without the batter getting over mixed.
Squeezing the excess water out of the zucchini helps prevent soggy muffins.
Once the muffins have been removed from the oven, let cool for 2 minutes, then carefully remove the muffins from the pan and let cool on a wire rack. If muffins cool in the pan, they can get soggy.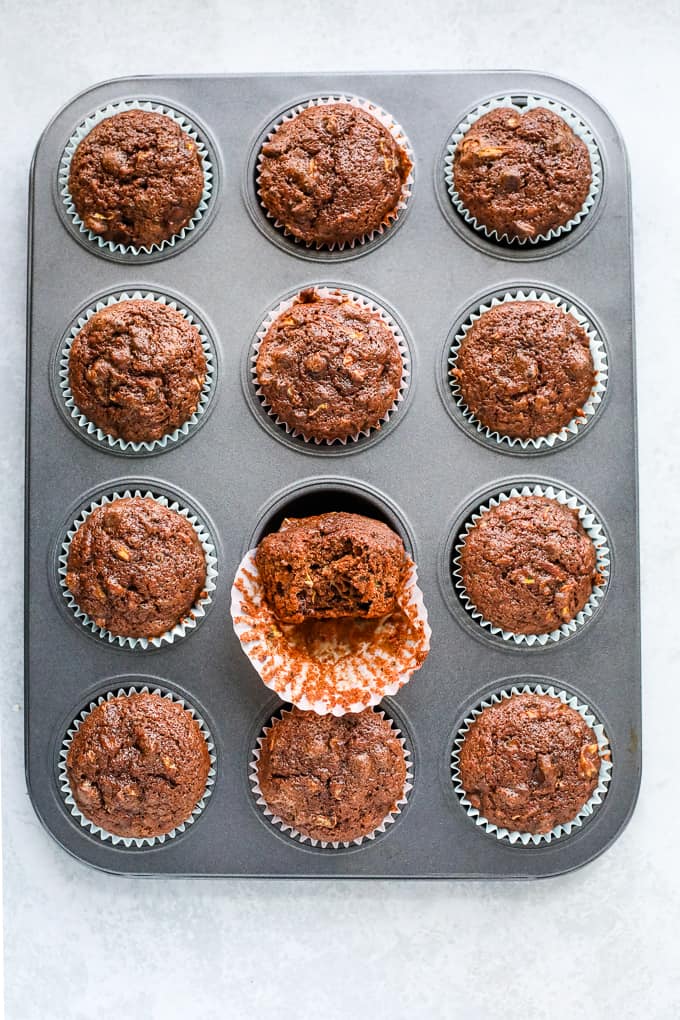 How to Measure Shredded Zucchini
Cut the ends off of a zucchini and shred it on a large box grater.
Place the zucchini in a clean towel or strong paper towel, and squeeze out any excess water.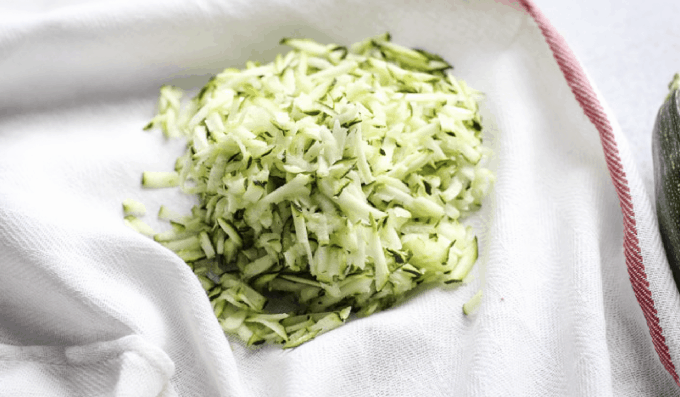 After the water has been squeezed from the zucchini, add the shreds to a 1 cup measuring cup, and gently pack until full.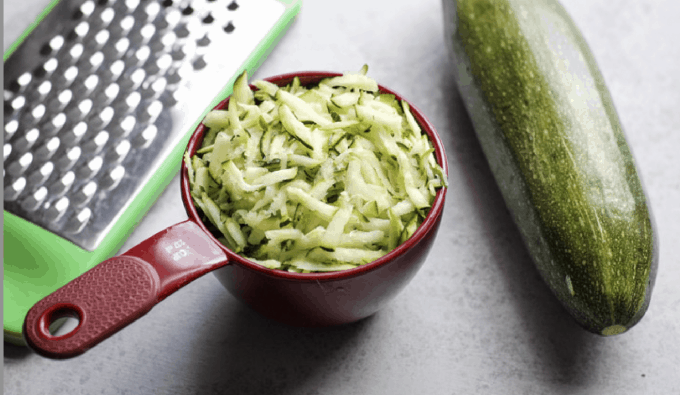 Print
Double Chocolate Zucchini Muffins
Author:
Prep Time: 10 mins
Cook Time: 20 mins
Total Time: 30 mins
Yield: 12 1x
Category: Muffins
Method: Baking
Cuisine: Dessert or Breakfast
---
Description
These double chocolate zucchini muffins are the perfect way to use up your leftover squash! They're super easy to make and filled with chocolate!
---
1 medium zucchini
1 cup all-purpose flour
1/3 cup cocoa powder
1 1/2 teaspoon baking powder
1 cup granulated sugar
1 egg
1/2 teaspoon vanilla
2/3 cup plain Greek yogurt
2 tablespoons coconut oil, melted (see note)
3/4 cup chocolate chips
---
Instructions
Preheat oven to 350. Spray a muffin tin with non-stick spray.
Grate the zucchini using a medium-sized box grater.
Once the zucchini is grated, place it in a thick paper towel or cheesecloth and squeeze to get excess water out of the zucchini.
In a large bowl, combine the flour, cocoa, and baking powder, then set aside.
In a smaller bowl, beat the sugar, egg, vanilla, yogurt, and melted coconut oil until combined.
Add the zucchini to the wet ingredients.
Fold in the flour mixture and chocolate chips until just combined.
Scoop out into 12 muffin tins and bake for 15-18 minutes.
---
Notes
I updated this recipe in June 2020, and recommend adding coconut oil for a more dense, fudgy texture. To keep these lower in fat, feel free to leave it out if desired.
Keywords: Dark Chocolate Zucchini Muffins
I know, it's hard to let them cool before digging in. The chocolate is so perfectly melty. I think next time I'll try using mini chocolate chips.
Each muffin has just under 200 calories. You could get them down to about 150 calories if you half the chocolate chips. These really are loaded with chocolate chips… but that's part of why they're awesome. Still. Choose your own adventure.
Don't forget to pin these so you can make them later! If you're looking for more ways to use zucchini, here are a few of my favorite recipes!
Oven-Baked Zucchini Fries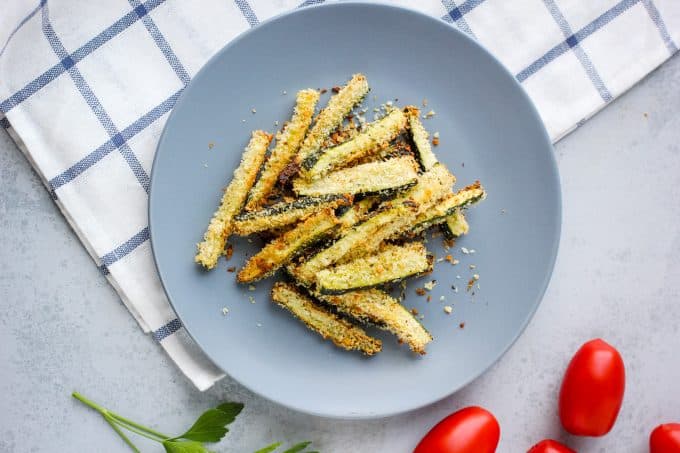 Zucchini Pizza Bites