Banza Chickpea Rice Review
Curious if Banza's chickpea rice is worth the hype? Here's my full review on this protein-packed, legume-based rice!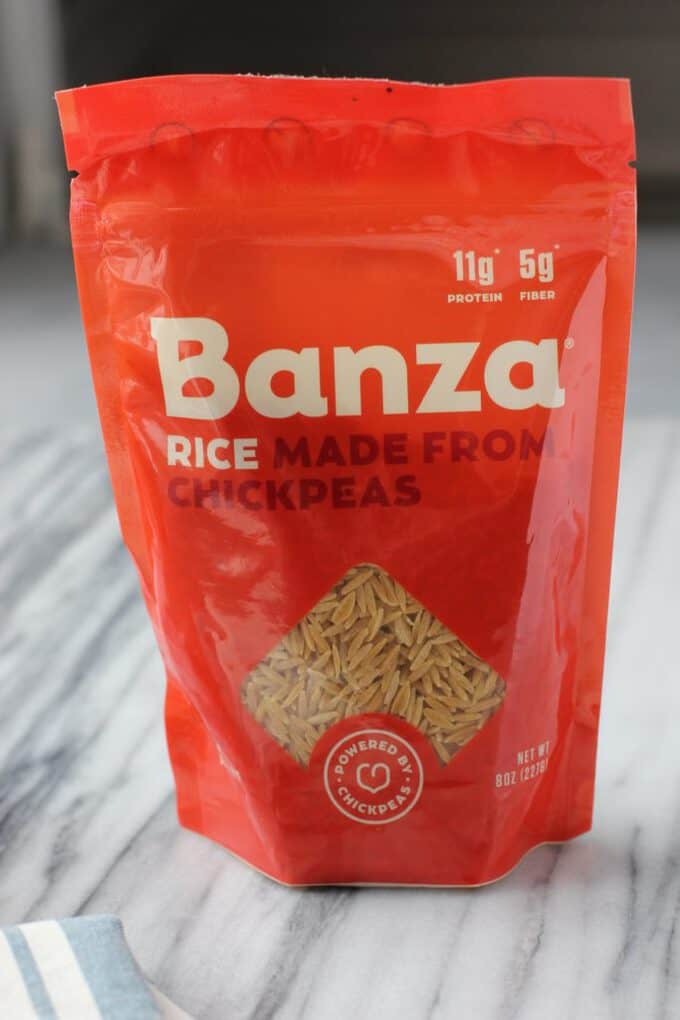 If you follow me on Instagram then you probably already know that I'm kind of obsessed with Banza's chickpea pasta. I think it's a nearly identical swap for whole wheat pasta and I love that it contains more fiber and protein than typical pasta. This week, Banza just released new chickpea-based rice.
What is Chickpea Rice?
This "rice" is made with chickpeas, so it's not technically rice. It's really small grains of chickpea pasta. Although it's called rice, the texture is more similar to orzo pasta. But since it's made with chickpeas, it has a lot more protein and fiber than traditional rice. I immediately started dreaming up ways to use this new rice in my everyday cooking.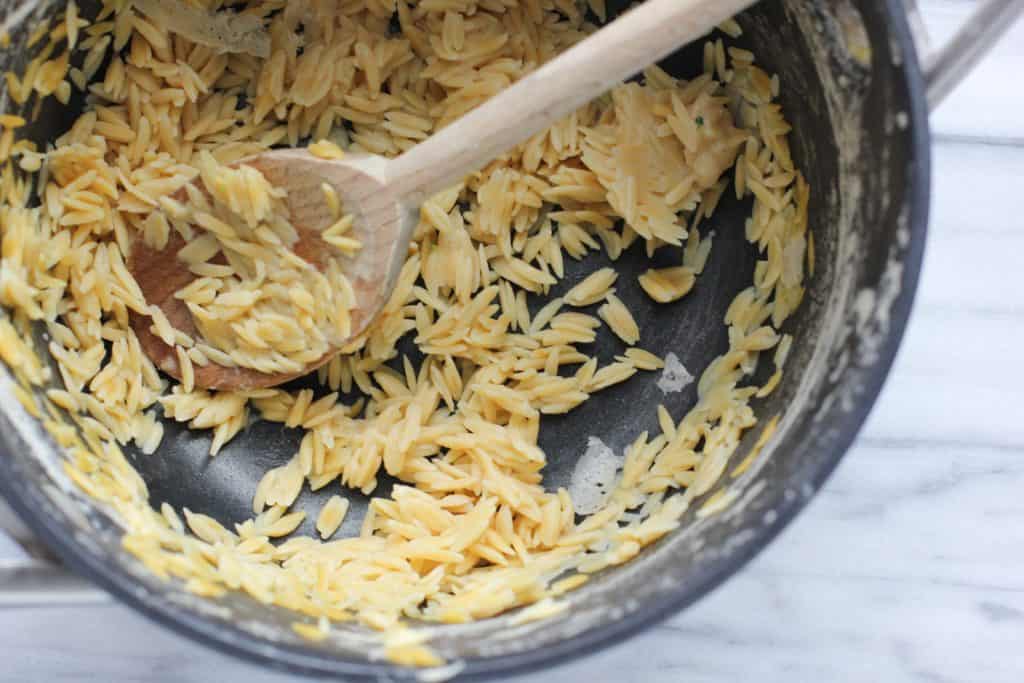 Naturally, I had to put this new rice to the test. As soon as I posted about it on Instagram, I got a few main questions that I'll answer here.
Does Banza's chickpea rice actually taste like rice?
To be honest, I think it tastes more like orzo than rice. The texture isn't quite as chewy as rice and the grains are much larger than rice. But the flavor is very neutral, similar to rice or pasta. So it works great in dishes where you'd typically use rice. I think it would make a great base for a grain bowl but I don't think I'd use it in fried rice.
Can I use chickpea rice like regular rice?
My opinion? Yes and no. I'm not sure this would make sense to use in something like a stir fry. I think it would get too mushy in something like that. But I think it would be delicious in a risotto-style dish. I used it in this vegan "cheesy" broccoli and rice recipe and it turned out great! I'm also planning to use it in this Parmesan orzo recipe.
Is chickpea rice really "better" for you than rice?
Like brown rice, it has about 170 calories per ¼ cup (dry). But it contains 11g of protein compared to just 4g in brown rice. As a vegetarian, I like finding ways to add a little bit more protein to my meals so, for me, this is a good option! I don't think rice is bad for you, but if you wanted a higher protein option, this could be a good thing to try!
Types of Banza Rice
Banza recently released more rice products that include seasoning! In addition to their plain rice, they also have these seasoned flavors:
Garlic Olive Oil Rice
Chipotle Tomato Rice
Ginger Scallion Rice
Tricolor Rice
I tried the garlic olive oil rice and I really liked it! It wasn't too strong of a flavor but it made a really quick and delicious side dish!
So would you recommend it?
Absolutely! Just like all the other Banza pastas, I think it's a great option, especially if you are vegetarian, vegan, or gluten-free.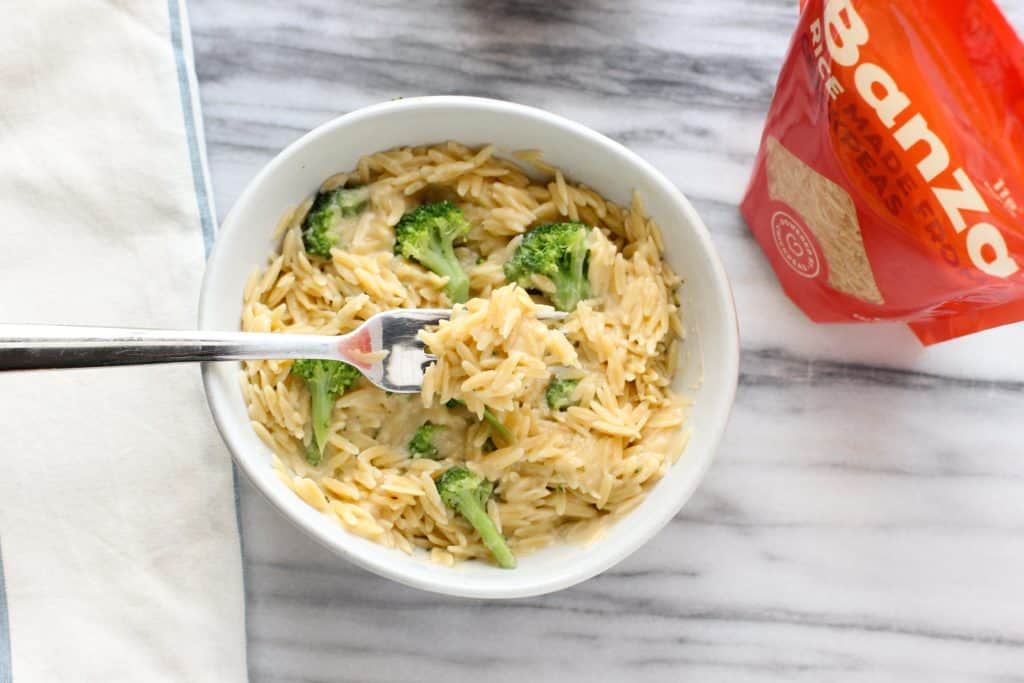 Where can I buy it?
You can usually find it at larger grocery stores like Publix, Wegmans, Whole Foods, and Kroger. I've also seen Banza at Target, where it tends to be the cheapest!
Have you tried any pasta or rice alternatives?