Chickpea Recipes, Tips & Ideas
I'm kicking off a new series focused on easy, healthy recipes using the pantry staples you already have in your kitchen! Each week, we'll focus on a different ingredient and I'll share all my tips and tricks for preparing it and give you new recipe ideas to help you get cooking!
We're starting off with one of my favorite ingredients: chickpeas.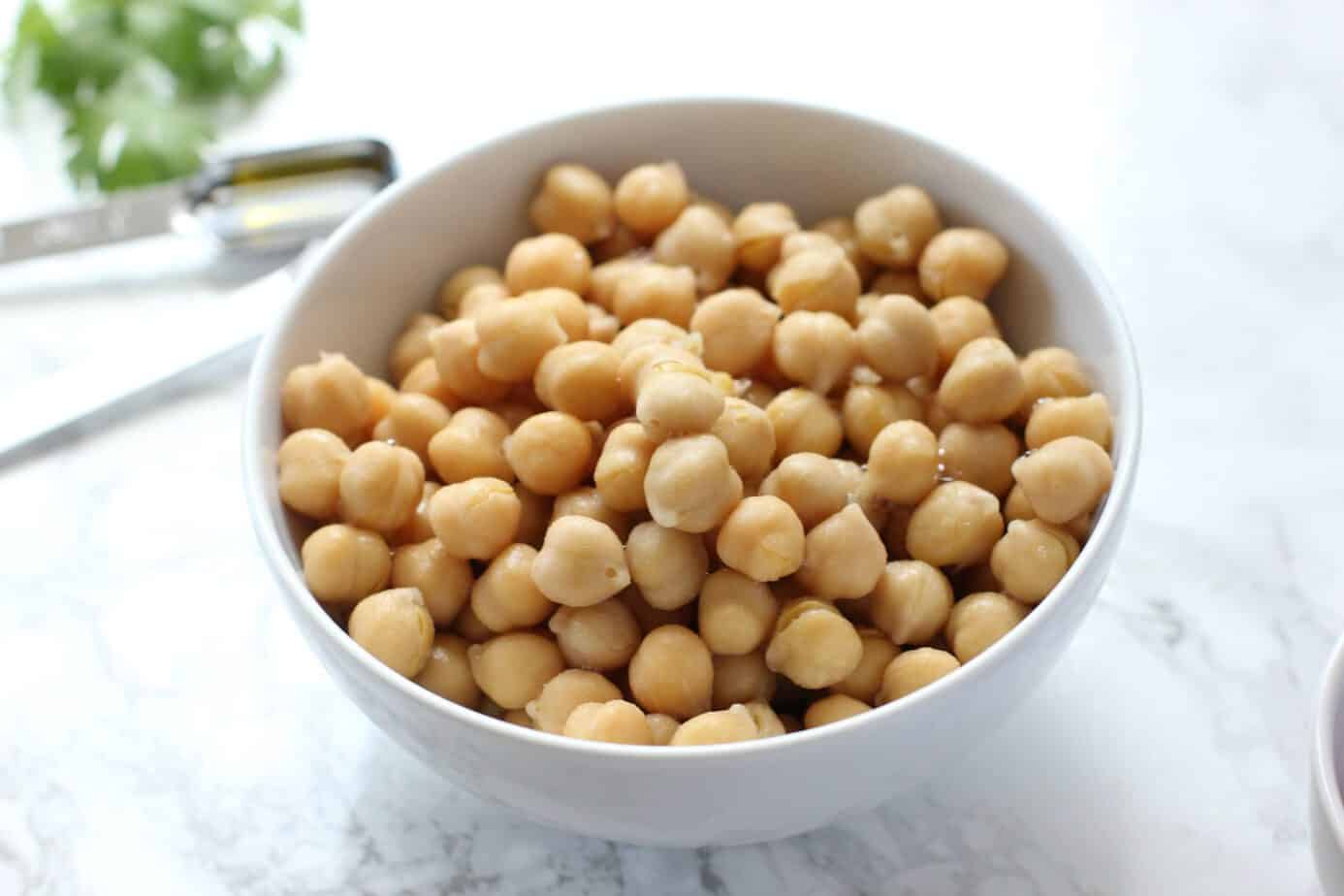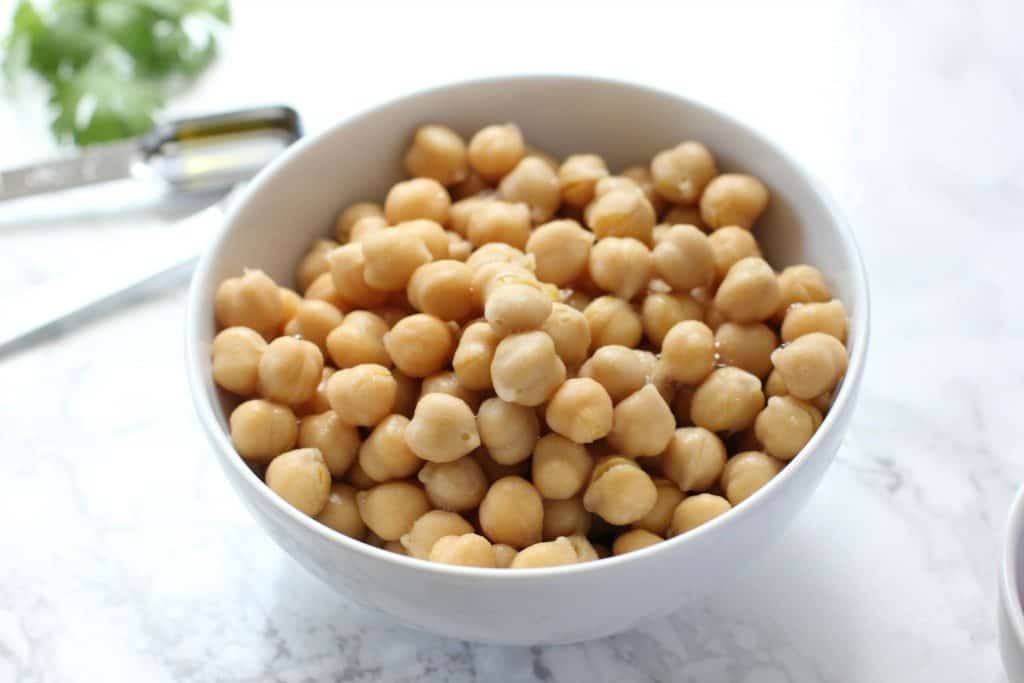 Chickpeas, also known as garbanzo beans, are one of my favorite pantry staples because they're versatile, affordable, and easy to prepare! From salads to soups and dips to desserts, chickpeas can do it all!
Are Garbanzo Beans and Chickpeas the Same Thing?
Have you ever wondered what the difference is between garbanzo beans and chickpeas? They're actually the same thing! Although these legumes can go by either name, they're exactly the same. It doesn't matter which name is on the can, garbanzo beans and chickpeas are the same things.
How to Prepare Chickpeas
I typically use chickpeas from a can which means they're already cooked. All you have to do to prepare canned chickpeas is drain the liquid and rinse them. Some recipes will even use the chickpea liquid from the can, which can be used as a thickener. If you're using dried chickpeas, you'll need to soak them overnight, and then boil them in a large pot of water and simmer for a couple of hours.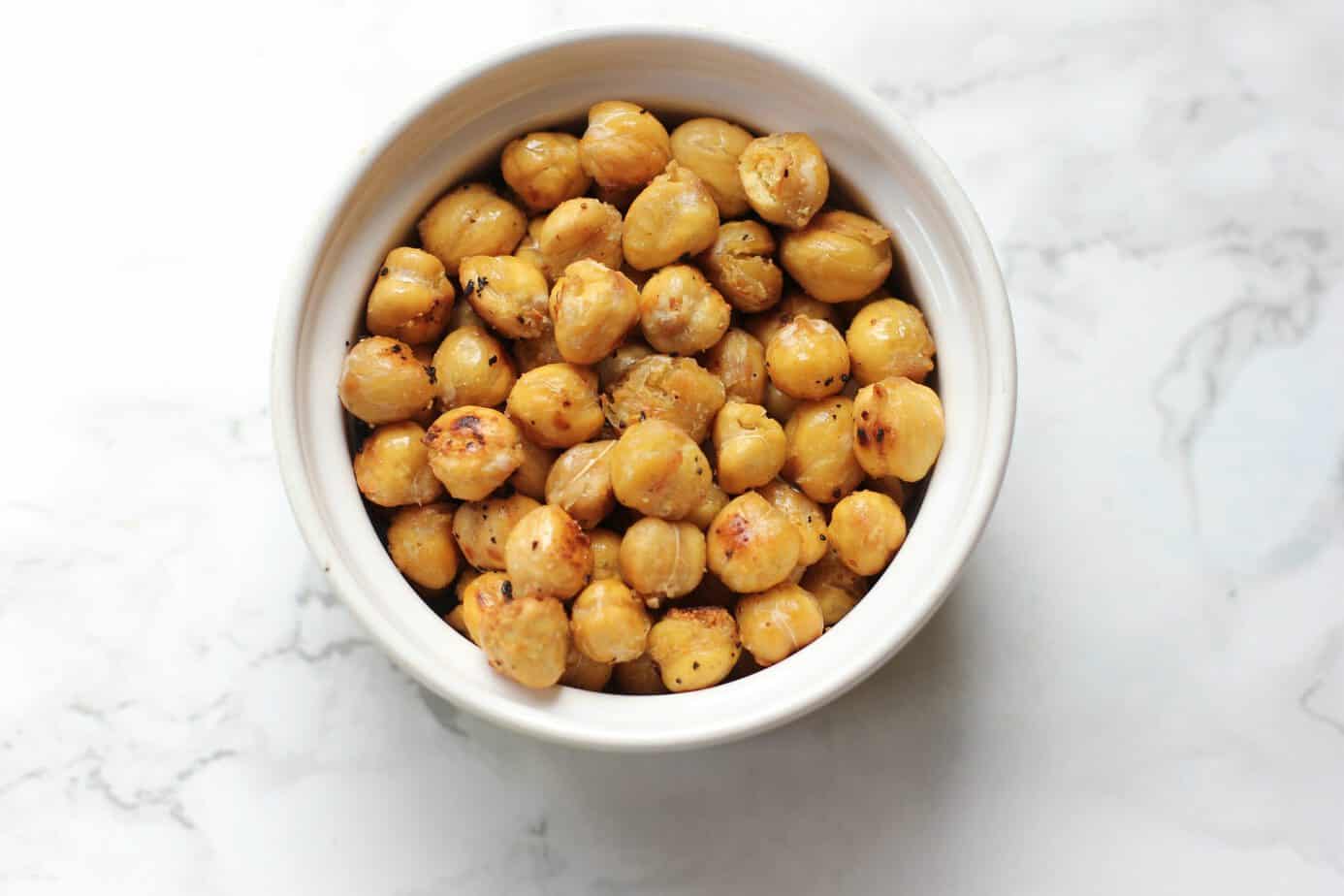 There are so many different ways to enjoy these beans, but here are a few of my favorite basic methods:
Roasted in the oven- Bake at 450 degrees for about 25-30 minutes until crispy.
Blended– Toss these beans in the food processor with olive oil and your favorite spices to make your own hummus!
Raw in a Salad– Simply rinse these beans and they're ready to be tossed onto your favorite bed of greens.
Where to Buy Chickpeas
You can get chickpeas at any grocery store! I typically buy chickpeas in a can but you can also buy them dried. It can be a bit cheaper to buy dried chickpeas but I don't usually plan ahead for soaking time, so I like keeping cans in the pantry.
Chickpea Nutritional Information
Chickpeas are a great source of plant-based protein. They're also full of fiber, vitamins, and minerals. 1 cup of cooked chickpeas contains 269 calories, 4g fat, 12g of fiber and 15g protein.
Other Ways to Eat Chickpeas
Chickpeas have been popping up in all kinds of products! Here are a few of my favorites:
Banza Chickpea Pasta– this stuff tastes almost exactly like regular pasta and it comes in all kinds of shapes!
Chickpea Crumbs– these dried, ground chickpeas make a great substitute for breadcrumbs.
Dessert Hummus– this chocolatey hummus is made from chickpeas but it tastes like brownie batter!
Chickpea Recipe Ideas
There are tons of delicious ways to use chickpeas but here are a few of my favorites:
Chickpea Gyros– only 15 minutes to make!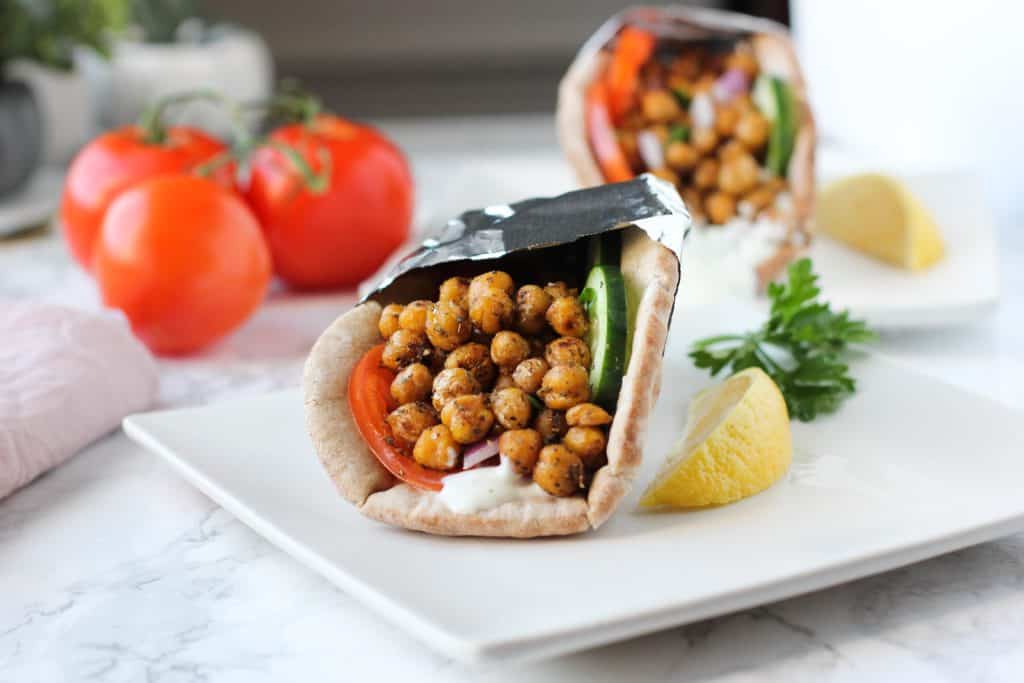 Za'atar Hummus– this dip is better than store bought!
Chickpea Chocolate Chip Cookies– No one would guess these flourless cookies are made from chickpeas!
Vegan Caesar Salad with Crispy Chickpeas– Skip the croutons and try these crispy chickpeas!
Moroccan Chickpea Soup– This soup is loaded with flavor and plenty of vegetables for a delicious dinner!
What's your favorite way to use chickpeas?