It feels like it's been ages since I jumped in and did a What I Ate Wednesday style post, so here we go! My meals around here have been a little unusual because I'm tasting so many recipes throughout the day. I shared some fun news on Instagram last week but just in case you missed it… I'm writing a cookbook! It's been in motion for a couple of months but this past week is when I've really buckled down and knocked out a lot of recipe testing. Needless to say, my kitchen has been a disaster ever since 😉 The process is pretty fast and furious but it's been fun thinking about recipes in a different way.
Anyways, let's jump into some food!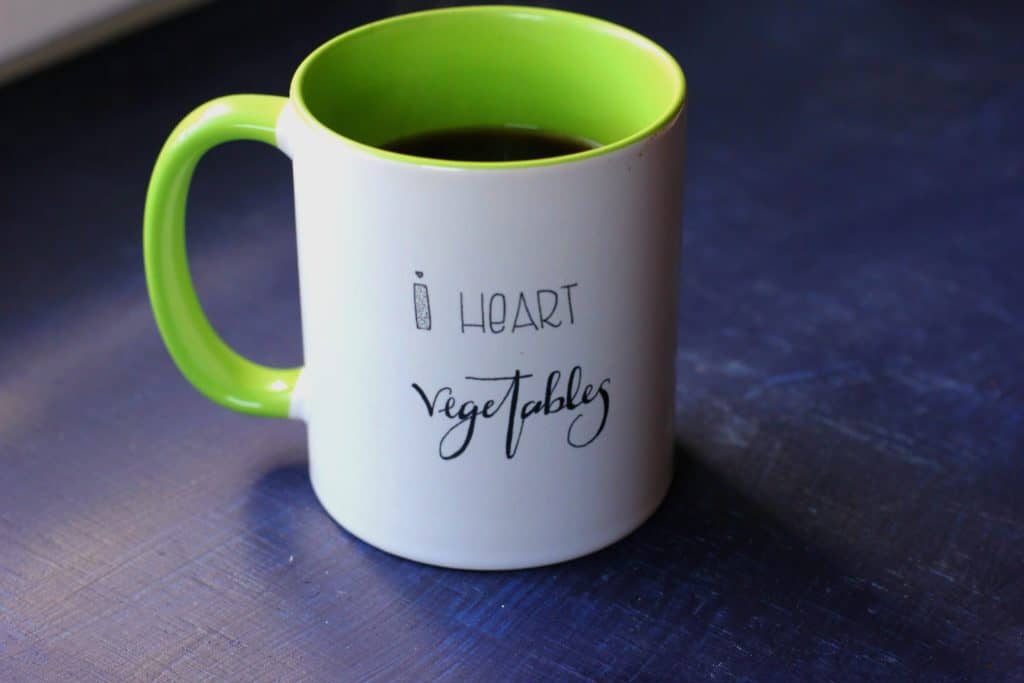 I used to be a big breakfast person but lately, I haven't been hungry until later in the day. Rather than my typical smoothie or yogurt bowl, I just had a cup of coffee and waited for my hunger to catch up. (Also, how cute is that mug? It pays to have a friend who is amazing at hand lettering!)
After a couple of hours I was ready for food, so I took a break from recipe development and had an apple with almond butter while I watched part of an episode of Grey's Anatomy. (I'm so late to the party… I just started watching it a few months ago but now I'm hooked!) The Trader Joe's crunchy almond butter is my all-time favorite. It's a little runny, which makes it perfect for apple dipping.
I had been working on different versions of a spinach falafel so when I finally landed on one I liked, I settled in for lunch and had some falafel with a side of this shaved Brussels sprout salad. I like Brussels sprouts when they're roasted but eating them raw in a salad might be my favorite way to enjoy them. If you love super crunchy salads like me, give it a try! If you don't want to spend your whole day slicing brussels sprouts, you can use a shredding disk on a food processor. I was afraid it would demolish my sprouts, but it worked like a charm.
The afternoon consisted of more recipe testing, a handful of failed attempts, a good number of successes, and about four hundred dirty dishes along the way. When dinner time rolls around, Alex and I usually just eat a random combination of what's hanging out in the fridge.
The past few days I've been focused on some pasta recipes so we've had a couple of versions of stuffed spaghetti squash and Alex has been on a soba noodle kick.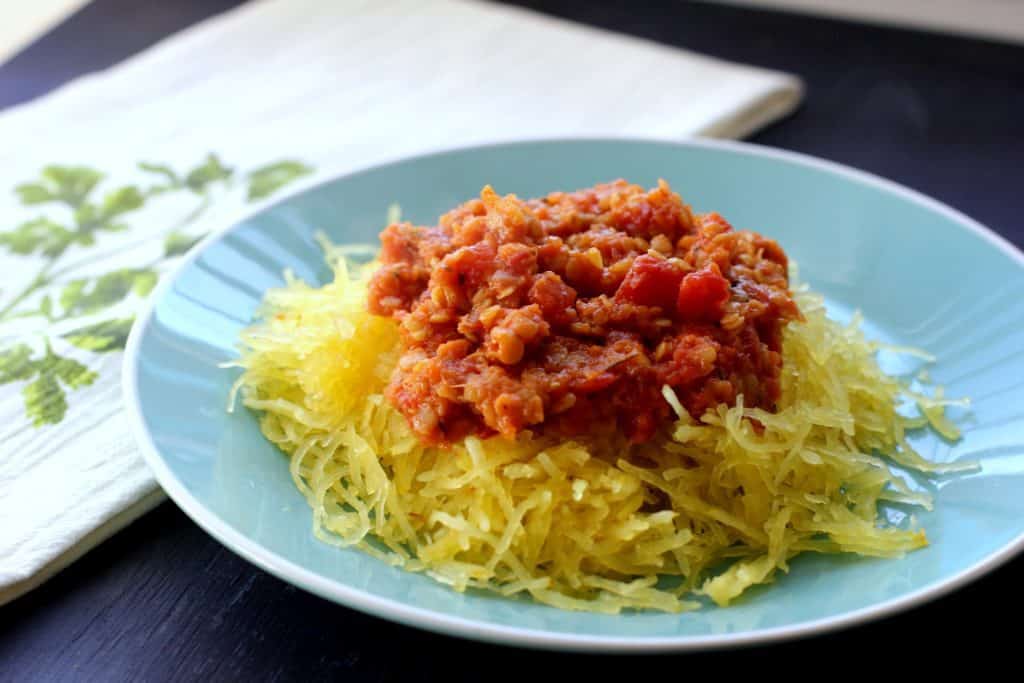 One of my favorites was this spaghetti squash topped with a red lentil sauce for extra protein. This was so good and pretty easy to make! If you're looking for more pasta swap ideas, check out this roundup of healthy pasta swaps that aren't zucchini noodles!
I haven't been making a lot of desserts, but I've been working on a blackberry crisp recipe which means our fridge has been loaded with berries.
When I'm not tossing these in a baking dish, I'm snacking on them straight out of the fridge of eating them with a little bit of dark chocolate for dessert. I have to end the day with something sweet!
Today I'm finishing up a few more cookbook recipes and prepping a dish for Thanksgiving tomorrow! We're staying here in town since most of my family lives in Richmond and my lovely sister in law is hosting the big meal! I can't wait for some time outside of my own kitchen and eat heaping plates of delicious food with my family!
What's your favorite Thanksgiving dish?