I'm so excited to share this Pineapple Chia Ice Pop recipe with you because summer is in full swing and these temperatures have me craving something cold. Rather than reach for a high fructose corn syrup sweetened treat, try these naturally sweetened ice pops!
The best part about this recipe is that it takes literally 2 minutes to put together. Maybe 1 extra minute to clean your blender. That's it.
The secret? Bolthouse Farms® juice! I recently had a chance to try a whole bunch of the new Bolthouse Farms juices and smoothies and the Pineapple Mango one just might be my favorite. It contains coconut, pineapple, mango, & banana. Naturally, I had to try it frozen… but I wanted to give it a fun little boost with more pineapple (so you get sweet chunks in the popsicle!) and chia seeds, for a boost of healthy fats and fiber.
<g class="gr_ gr_1108 gr-alert gr_spell gr_run_anim ContextualSpelling ins-del multiReplace" id="1108" data-gr-id="1108">Pineapple Mango</g> Ice Pops
Note: The number of popsicles will depend on the size of your molds.
Ingredients
16 oz Bolthouse Farms Pineapple Mango Smoothie
½ cup frozen pineapple
2 tbsp chia seeds
Optional: For a protein boost, add 1 scoop of protein powder
Instructions
Blend everything just slightly. You want to keep the pineapple a bit chunky.
Pour into ice pop molds and freeze overnight or until firm.
Run water over the molds to easily remove the pops!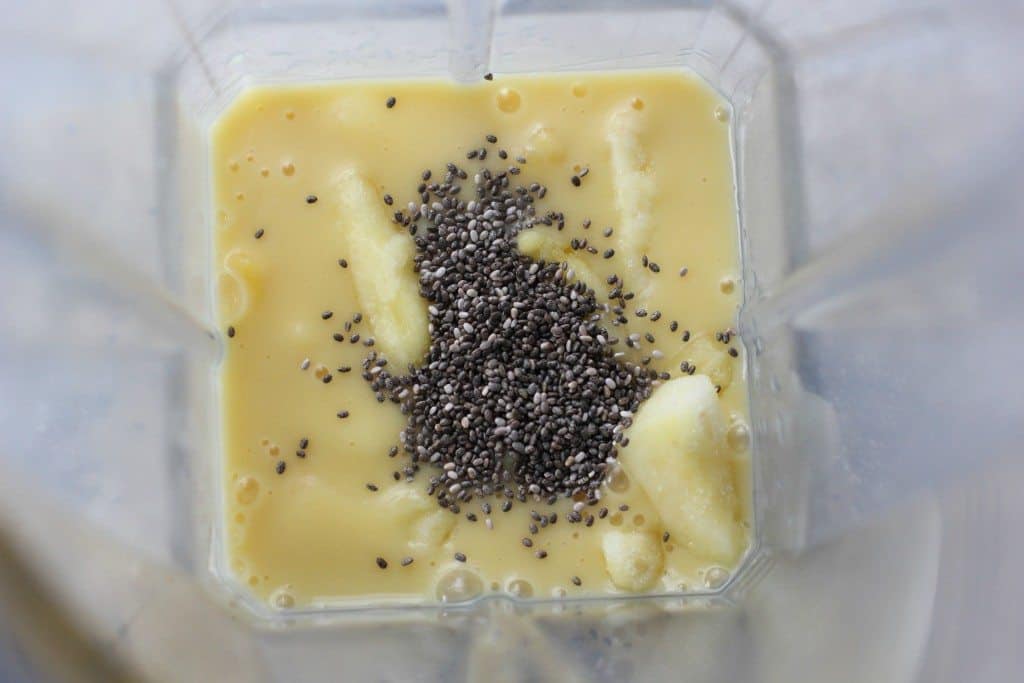 You can even add in a handful of spinach if you want to get a veggie boost! Or try the Bolthouse Farms Green Goddess flavor for an extra dose of greens! (You can follow them on Instagram for more healthy ideas!) I'll be packing some of their juices with me for a beach trip so I know I'll have a way to get some fruits and vegetables in my system, without having to bring my whole fridge!
I actually made half of these ice pops without protein powder and half of the batch with a scoop of coconut protein powder. It was a fun way to get in a little extra protein!
These are a summer treat you don't have to feel guilty about! Honestly, I think it can be hard to make healthy choices in the summer (hello vacations, parties, cookouts, reunions…) so I'm constantly on the lookout for ways to make healthier choices! Little snacks like these are the perfect healthier treat!
What's your favorite summer treat?
I was selected for this opportunity as a member of Clever Girls and the content and opinions expressed here are all my own.