Since the weekend was full of chips and dip, I decided to start my week with a mission of healthy snacking.
How perfect that Jenn set a goal of healthy snacking. Convenient, no?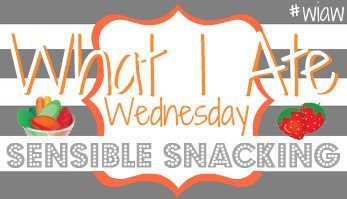 So here are my rules tricks tips for healthy snacking!
Be prepared for when hunger strikes! You never know where. I keep protein bars in my car, trail mix at my desk, and a piece of fruit in my purse. You can call me crazy, but you won't call me hungry!Lucky for me, my house has been well stocked of healthy snacks. I've found the key to healthy eating is to be prepared.
Tip #1: Balance: Round out your meal or snack with fruits & veggies
Breakfast
I had the pleasure of attending a Leadership Breakfast led by Ken Blanchard, the author of "The One Minute Manager" (as well as a lot of other books) and brushed shoulders with some politicians and local celeb-usinessmen. Hence, the sneaky-awkward picture of the table. Trust me, I had my big camera with me, and I desperately wanted to photograph the delicious eggs and roasted potatoes we were served. But alas. That's a bit frowned upon I assume.
I obviously skipped out on the sausage links, and I passed on the coffee cake, but I did say yes to the delicious fruit plate.
Tip #2: If your stomach starts growling, don't ignore it!
Morning snack
Since my breakfast was a little unusual (read: less protein, more carbs) I was hungry by 10:30. I munched on an apple with a little PB2 to calm the stomach dragons.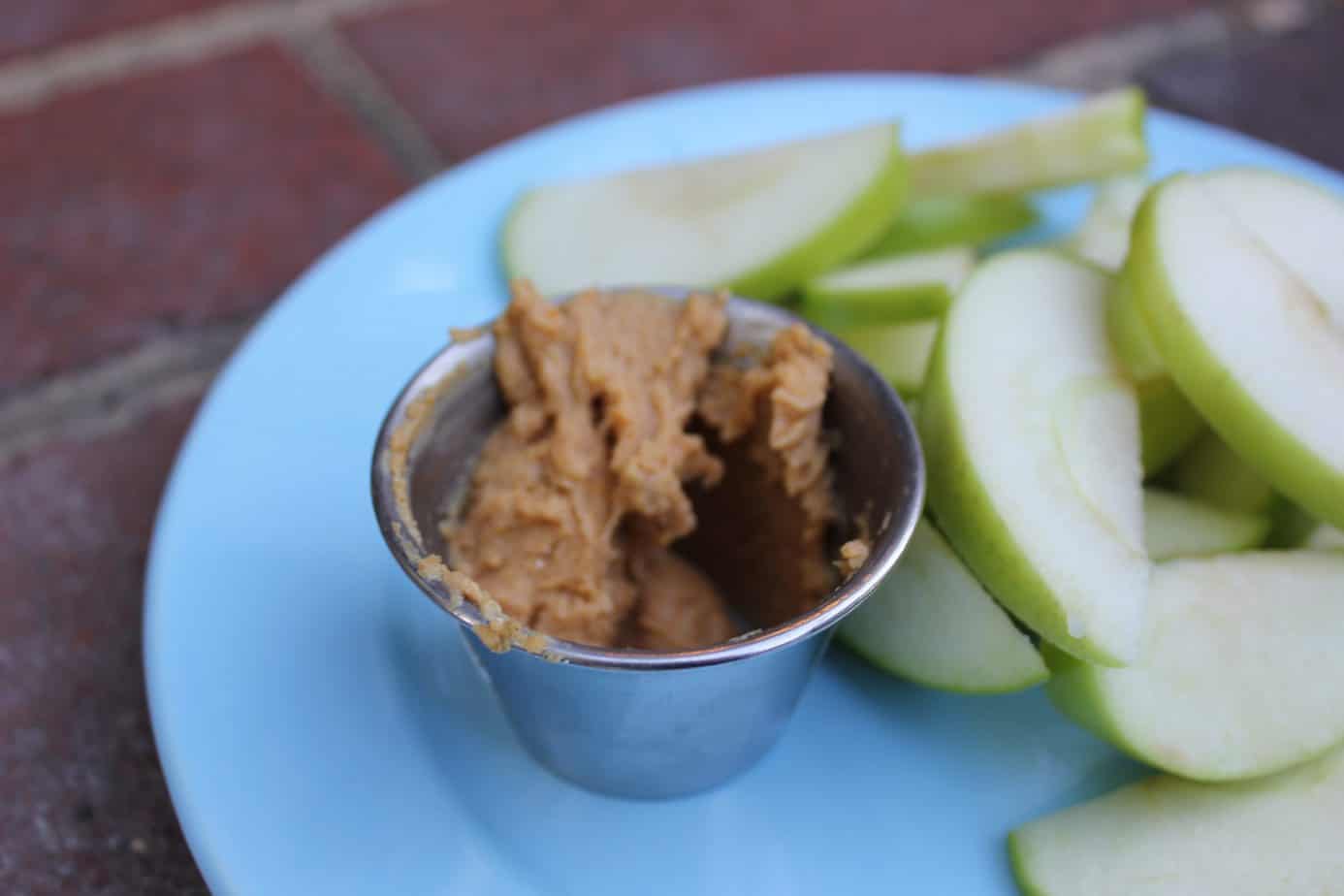 Tip #3- If your leftovers are feeling a little… unfulfilling, add in some extras!
Lunch
Since tackling my grocery budget, I've been making a much stronger effort of packing leftovers. Monday night, Galen, AJ and I went to Su Casa, and I had a black bean salad. It was so delicious but also really filling, so I packed the leftovers for lunch. It was basically black beans, rice, & veggies, and then I topped it with salsa.
This is actually not the picture of what I heated up. It's a recycled picture, because the real picture was pretty horrid. I also had some dug into my Wholesome Goodness trail mix which I've been keeping in my desk drawer. It's disappearing quickly because it's so freaking tasty. The squares of dark chocolate are heavenly. And  I rounded things out with some mango tea.
Tip #4- Healthy choices start at home. Stock the fridge with options that you actually enjoy!
Dinner
I was going to go out for dinner with Eric but we wanted different things and I wanted something healthy, plus it's cheaper to make dinner at home. So I had a super simple salad.
Dump greens in bowl. Add carrots, Gabby's habinero salsa, and some Wholesome Goodness chips. Take photo.
I know, not the most exciting. But it honestly tasted amazing.
Tip #5- Make snacks that actually satisfy your craving!
Late night snack
After catching 21 Jump Street with my friend Stephanie at the Byrd, I wanted a little something… I decided to have a couple more of these little babies and then remembered I never gave you the recipe!
Well here you are:
Chocolate Oatmeal Bites
Vegan/Gluten Free
1 banana
1/3 cup oats (gluten free 'em!)
3 tbsp unsweetened cocoa powder
3 tbsp unsweetened apple sauce
1 packet stevia (or 1 tsp sugar)
1/4 tsp cinnamon
pinch of salt
Mash the banana in a bowl, then stir in oats, cocoa, apple sauce, stevia and cinnamon. Drop in rounded teaspoonfuls for little cookies. Bake in the oven at 350 degrees for about 8 minutes. It's hard to tell when these are done, since they won't turn brown. Be sure not to over bake them, or they'll get rubbery!
These little babies are pretty healthy, so they were a good little late night snack! (And they only have ~50 calories per cookie!)
What are some of your snacking tips?