What I [was inspired to eat] Wednesday
Maybe I give into peer pressure. Maybe I'm too much of a conformist. Or maybe I'm just surrounded by seriously awesome people. I'm going to go with that last one.
So what I've been eating this week has largely been influenced by the wonderful people around me. Maybe we really are the average of the 5 people closest to us… (Lisa, that's for you!)
I feel like I've been pulling out my camera more often this past week, because I've been eating some delicious meals. Let's start with…
Breakfast:
After hearing so many delicious protein pancake recipes, I decided to try my own twist, but I turned mine into "doughnuts" using my little doughnut maker. I can't wait to share this recipe with you, because they turned out delicious, and somehow still ended up super healthy. I've been having a couple of these in the morning, along side my green smoothies.
Lunch
It's like a chain on inspiration. Brittany tried the Cauliflower Tabbouleh from The Nile at Broad Appetit last year, and fell in love. I tried it this year and also fell in love. I used her inspired recipe to whip up my own version.
Oh my gosh you have no idea how delicious this is. It's hard to believe it's almost all vegetables. (And it's raw, vegan, & gluten free!) I'll post my version soon! I also had some pretzels, hummus, and veggies, they just didn't make it in the picture.
Dinner
I had a cookout with my YP group last night, so I basically snacked my dinner! I had way too many of these multigrain chips, plus lots of fruits and veggies. I guess that's not too bad, right?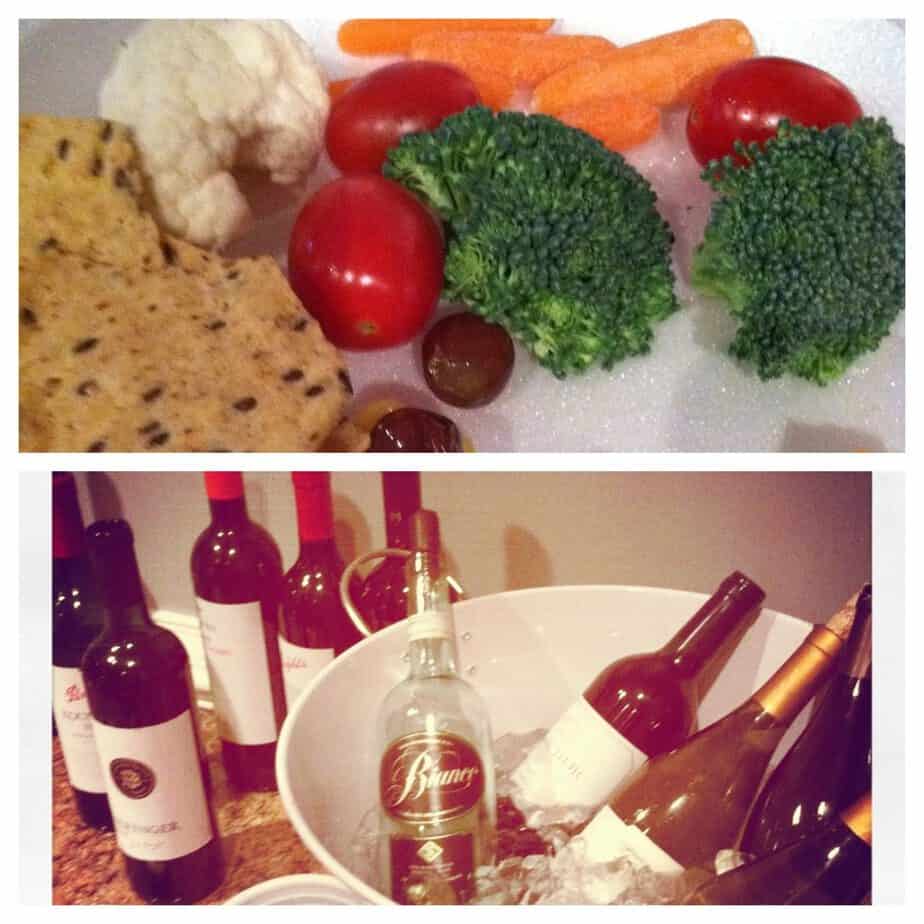 Oh, and I sampled quite a few wines. My friend Katie apparently used to work at a vineyard, so she gave Lindsay and I the run down of all the different wines!
Dessert
My friend Leah is a baking genius, and I spent Monday evening at her house, learning her cupcake tricks! We made Chocolate Truffle Cupcakes and Caramel Turtle Cupcakes. Both of them were to die for.
Aren't those the cutest cupcake liners ever? It was fun baking with Leah, not just because she's awesome, but also because she taught me how to make delicious filling for inside the cupcakes. Yes. They were good.
What's the most delicious thing you've eaten this week?