Fast Casual Feature: Moe's Southwest Grill


This post is sponsored by Moe's Southwest Grill; however, all thoughts and opinions expressed are my own.
I've been a vegetarian for 12 years and it's been exciting to see how much the food and restaurant landscape has changed over that time. I remember the days when vegetarian meals were hard to come by and I often found myself ordering "a salad without the chicken" which wasn't the most exciting item on the menu.
Casual dining options were typically even more limited and vegetarian entrees were usually just the regular meal without the meat. But over the years, I've been so happy to see that the trends have changed and now vegetarian and vegan meals are easier to come by.
When Moe's Southwest Grill invited me to check out their vegetarian options, I was happy to do it! Not only do they have tons of veggie options, they even have ingredients like organic tofu which goes to show you that vegetarian meals aren't just an afterthought! With over 20 fresh ingredients, it's easy to customize your meal exactly the way you like it. They even cook their vegetables on a separate grill, to keep it away from the meat. (These are the little things that I really appreciate!)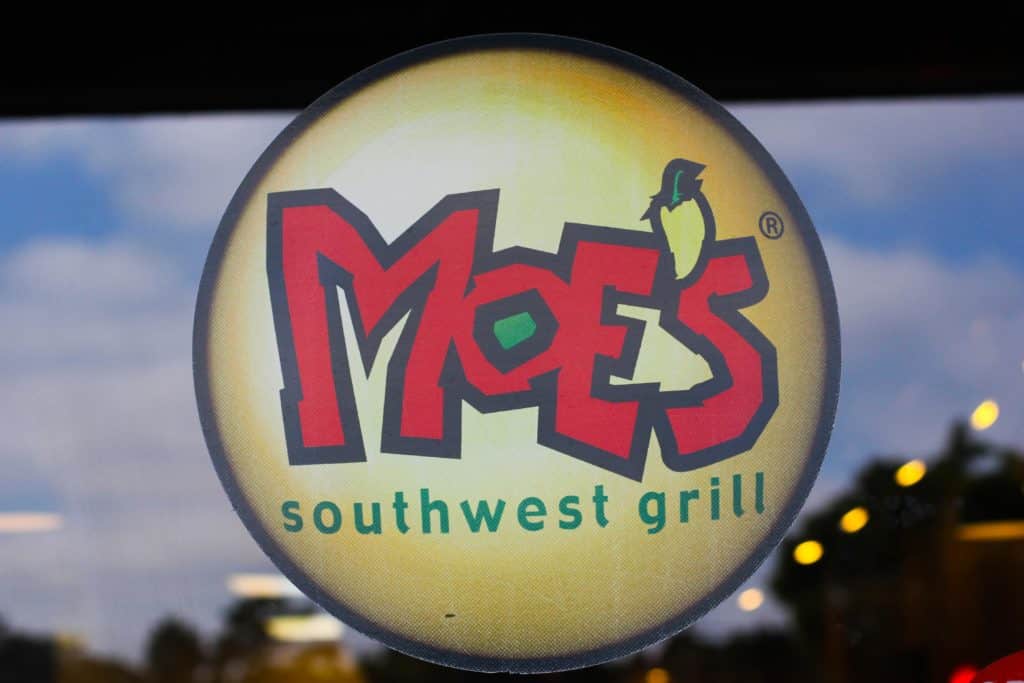 Check Out the Vegetarian Options
One of the things I really love is that Moe's highlights all their vegetarian and vegan-friendly choices online, so you can look at your options before you go. They also have a nutrition calculator so you can easily see what your order would be in terms of calories, fat, and protein. It can be a simple way to swap in healthier choices and know what you're getting before you get in line!
I wanted to keep things light and healthy, so I went with a salad bowl, piled high with beans, grilled vegetables and tons of fresh veggies. The guacamole and salsas added so much flavor that I ended up not using the salad dressing, although the southwest vinaigrette had a great flavor. I opted to get my salad in a regular bowl, to save a few extra calories and make room for more veggies.
Don't Skip the Salsa Bar
Every Moe's has a fresh salsa bar with a range of mild, medium, and hot salsas, so there's definitely a dip for everyone! The salsa and guacamole are made from scratch every day, so it's always fresh. All of their meals come with free chips and salsa but even if you skip out on the chips, the salsa is a great way to add a boost of flavor to your burrito, bowl, or salad!
My Recommended Order
Step one, get the salad bowl. Step two, pile your lettuce with black beans, grilled peppers, grilled onions, guacamole, tomato salsa, corn salsa, fresh jalapenos, and cilantro! The southwest vinaigrette dressing is deliciously spicy, so you can drizzle a bit of that on top or load up on salsas from the salad bar. If you like things spicy, try the Carolina Reaper salsa. That one has a kick and it was one of my favorites!
I'm glad Moe's has so many vegetarian options and I hope more restaurants continue to get on board! If you're looking for a quick and easy meal and you want lots of vegetarian options, be sure to check out Moe's! I was impressed with the choices and I'm sure I'll be back!
Do you like your salsa mild, medium, or spicy?