What I [Balanced] Wednesday
Before I recount my day of eats…
I have an important announcement!
Just when you thought
Sarah
and I were joking with the #VAis4bloggers hashtag…we are making it reality! We love the community that blogging has provided us and want to make it easier to discover and connect with other local and statewide bloggers (and blog readers), as well as local events and businesses that support our passions.
We've started a site:
So if you're in the Virginia area, or just someone who wants to check out some new blogs, head on over!
And now, back to our regularly scheduled, What I Ate Wednesday!
I have a confession:
Mexican food is my weakness. I literally cannot resist a basket of warm tortilla chips + spicy
salsa
. Mexican restaurants also usually have a decent amount of vegetarian options, which makes things even better.
So when G-love texted me Tuesday morning asking if I wanted to get Mexican food for dinner, the obvious answer was yes. But I knew if I'd be indulging at dinner, I wanted to keep things pretty healthy and light until then.
Breakfast
I've been trying to get in a little extra protein, so this was almond milk + banana + scoop of protein powder + 2 teaspoons peanut butter, topped with
cookie dough granola
.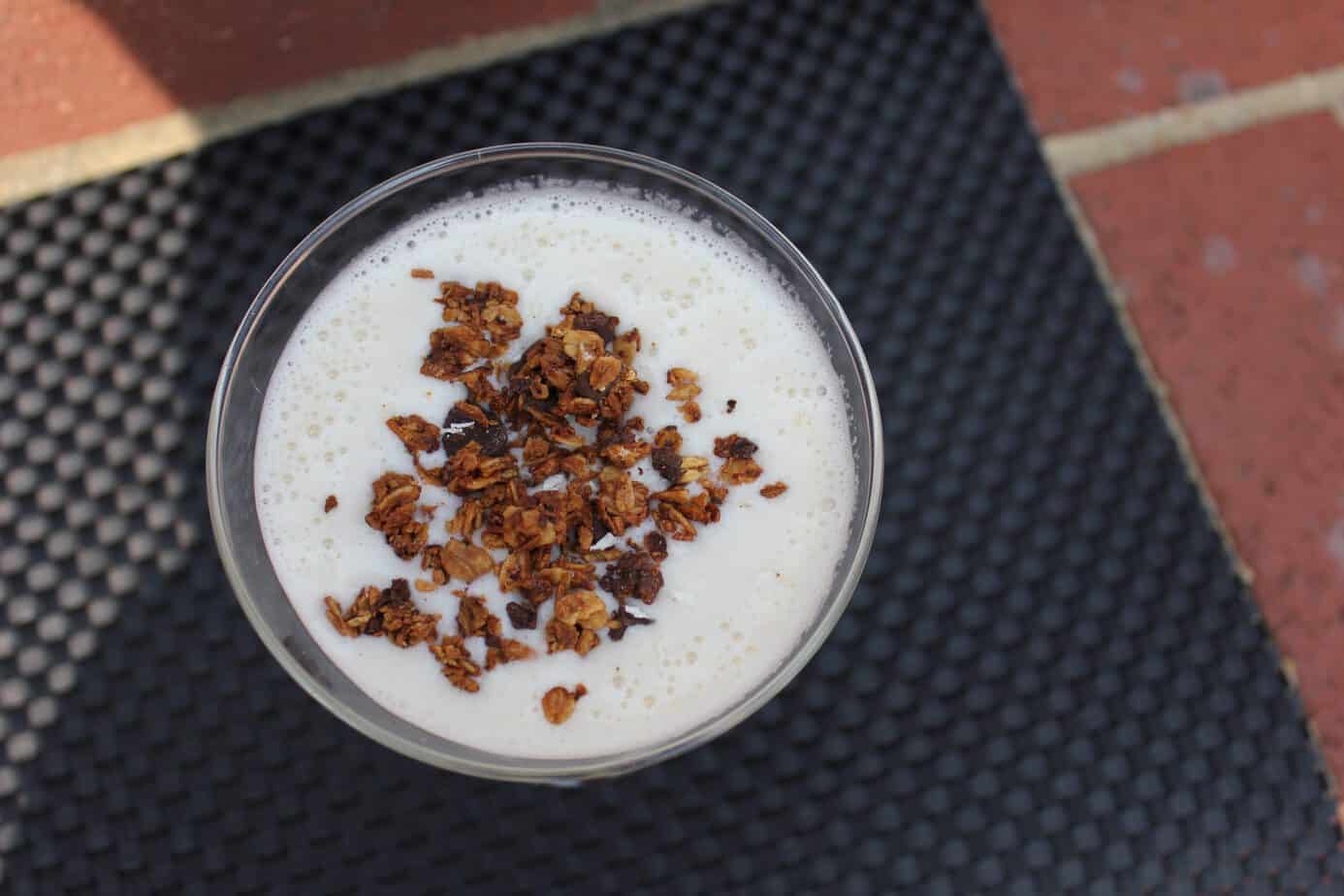 Lunch
Leftover
vegetable soup
. It was kind of based on
this
recipe, but it was a lot more veggies and less barley. Still really filling, and lots of veggie-packed goodness!
Afternoon Snack
Even though I didn't get home until almost 6, I knew I needed to eat a snack before dinner. Otherwise I would literally dive face first into the chip basket.
I sliced an apple with a mandolin slicer and topped with cinnamon and some raw oats.
Dinner
Su Casa is one of my favorite local Mexican restaurants. They actually had groupon earlier this week, so that made the deal even sweeter.
I enjoyed chips and salsa, plus a gigantic vegetarian burrito. (Just refried beans, onions & peppers!) I could only eat half of it!
What kind of food is your weakness?