What I Ate Wednesday
The past couple of weeks, I haven't been cooking quite as much as I normally do. Maybe it's just the busyness that comes with summer or maybe we're just not in our normal groove. But on Sunday we actually spent a decent amount of time at home so I thought I'd show you a little bit behind the scenes and do a What I Ate Wednesday style post.
It wasn't the most glamorous day and you may notice a lack of vegetables, but this is real life! I don't "eat clean" 100% of the time and this day was so satisfying. But I hope some of these recipes inspire you to whip up something new in your kitchen!
Sunday morning, I woke up around 7:30 am and decided to hit the grocery store after my first cup of coffee. I was pleasantly surprised that I beat the Sunday crowd and it didn't take me long. I had breakfast as soon as I got home, which was a simple bowl of Special K.
Yes, I'm one of those weird people that eats cereal without milk. I was also someone who avoided buying cereal for a few years because I felt like it wasn't "healthy" enough. Sure, I might not be great at portion control (because let's be honest, cereal box servings sizes are silly) but I don't stress about it. I was really craving some cereal, so that's what I had!
Alex went golfing with my dad which meant I had the morning to myself. I spent a lot of the morning in the kitchen, cooking up a few new recipes and re-shooting some old ones. I made quite a mess but it does help to batch the work so I only had to clean the kitchen once!
After I made a few recipes, I cleaned up and headed to Triple Crossings Brewery for a yoga class. My friend Sydney just finished her yoga teacher training course and she was part of the team from The Hot Yoga Barre that taught a free community class. It was 75 minutes of power yoga and stretching and it was exactly what I was craving. I've been doing the BBG workouts from Kayla Itsines for the past couple of weeks and I'm really liking it, but there isn't a lot of stretching involved. It felt so good to give my muscles a nice, deep stretch!
I got home around 2:00 and made a late lunch. This meal was SO simple. I literally just cooked some red lentils and added ½ a jar of Trader Joe's Masala Simmer Sauce. Then I tossed some chickpeas with olive oil and garam masala and popped them in the air fryer for about 10 minutes. I served it with some Trader Joe's frozen Naan that cooked in the oven in just a few minutes. It was actually a really delicious lunch, despite being so simple!
In the afternoon, I did some studying because I had a midterm I needed to take for my NASM program. I signed up for the guided study version of the personal training program and I've really enjoyed it. It definitely keeps me on track and it's nice having milestones so I know what to focus on each week. I usually make a list at the start of the week to divide up what I need to do each day.
Alex and I went to church (our church is at 4pm on Sundays!) and once we got home, we decided to make pizza. We had to wait for the rain to clear but once the sun came out, we started cooking.
I also made us eat some spinach salads on the side because I had to have some vegetables in my diet! I'd like to think we've gotten pretty good at homemade pizzas! We use this crust recipe from the New York Times and we bake it in our Ooni pizza oven. We've had the pizza oven for about 4 months now and we love it!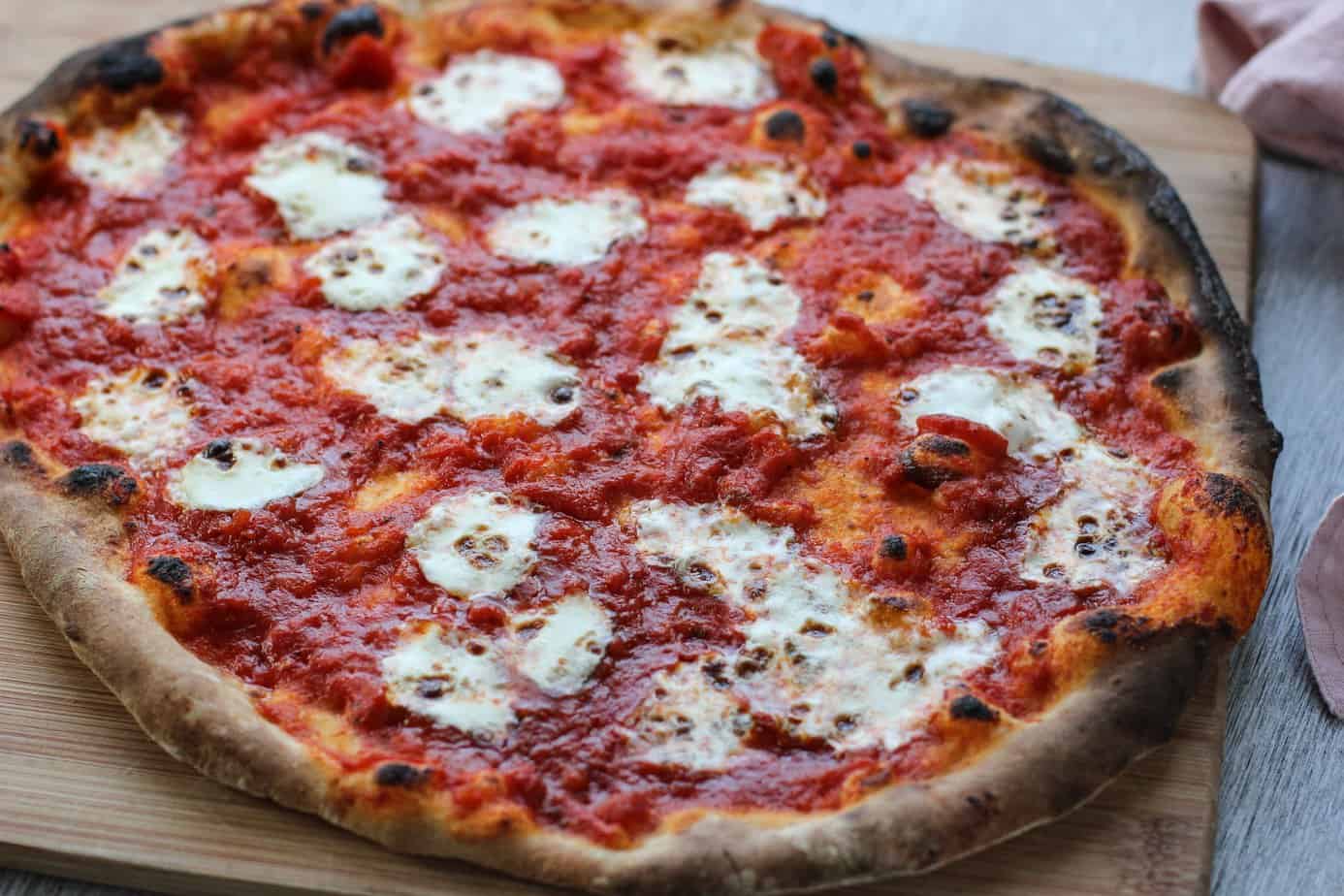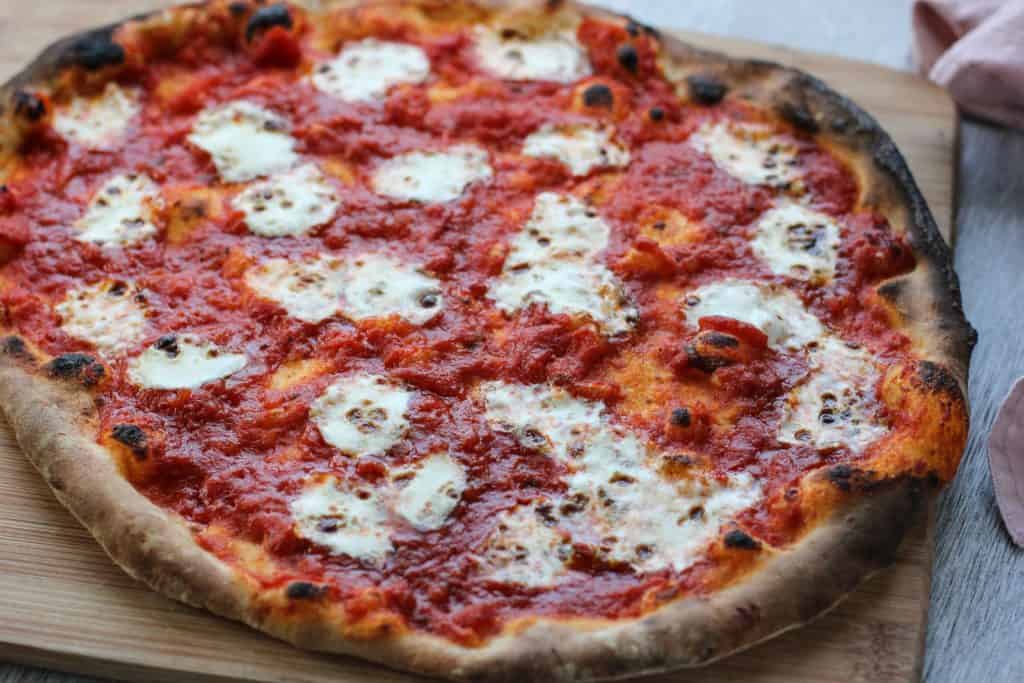 After dinner, I did a little more studying and took my midterm. Around 9:00, we decided to relax a little and we watched Arrested Development while eating a bit of this Delighted by Dessert Hummus.
I mentioned in my Instastories that I picked this up on a whim at Wegmans and I've been really impressed. It's SO creamy and chocolatey, it's hard to believe it's made from chickpeas! Even Alex was impressed! We've been dipping in graham crackers and it's a nice little treat!
What's the best thing you've eaten this week?