Seriously people, where is spring? I've been happy to see the sun shining a little bit later than normal, but now my body is expecting warmer temperatures, and they're not happening yet. If you're in a warm climate, just know that I'm jealous of you.
Until spring finally shows it's beautiful face, I'm going to keep making dinner in my slow cooker. Nothing warms me up quite like a bowl of soup! I highly recommend you consume this soup with some friends or family memebers, because it's a pretty big batch, and food is best enjoyed with loved ones. That's just a fact.
Many of you asked for the recipe after I teased you with the photo on this post, so I thought I'd be nice and share it without making you wait too long. This recipe began with me literally just throwing things into a crockpot, and then I stirred in a little love and care, and this is what came out. You could probably make it on the stove, if you don't have a slow cooker or don't want to wait all day. Either way, I don't think you can mess this up.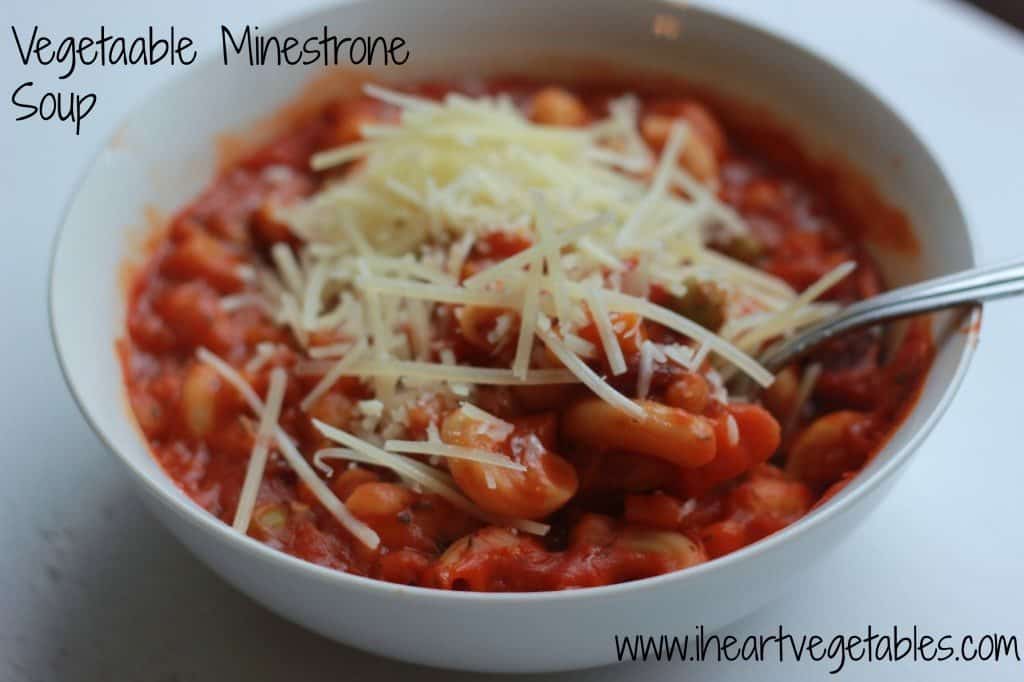 Vegetable Minestrone Soup
(Vegan)
Makes about 8 servings
6 cups vegetable broth (or beef or chicken broth)
2 cups tomato sauce
2 cups frozen vegetables (I used peas, corn, carrots, and green beans)
1 can diced tomatoes
1 can kidney beans
1/2 cup dried barley
1 tbsp dried oregano
1 tbsp dried basil
1 tsp crushed red pepper
2 cups uncooked macaroni
salt & pepper to taste
Paremsan cheese or Nutritional yeast (for garnish)
I added everything except for the macaroni noodles and parmesan cheese into my slow cooker and left it on high for about 5 hours. Tip: If you don't have plain tomato sauce, you can use a jar of pasta sauce, and then skip the added spices.  Depending on how long you let it sit in your slow cooker, you may need to add an extra cup or two of water, just ot be safe. Mine became so thick, it was more like a stew. If you want it to be a little less like a stew and more like a soup, just add in more broth or water.  Just before I was ready to serve it, I boiled the macaroni noodles in a separate pot, drained them, and then stirred them right into the slow cooker. I served it shortly after. Alex and I topped most of our bowls with nutritional yeast, but I used parmesan cheese for the photo, because it's a little more photogenic. Both are tasty.  I made this on Sunday and just polished off the leftovers for lunch yesterday!
Who's ready for spring?