When Sarah shot me an e-mail, asking if I'd be down for lunch & Trader Joe's this weekend, I pretty much shouted through the computer, YES. (Ok, and I also responded with an e-mail, in case she didn't hear me) but both of us wanted to share the food-love with other VA bloggers, so we sent out a quick twitter announcement, and rounded up a few other bloggers for lunch at Selbas, a Richmond restaurant with plenty of vegan/vegetarian options. I'd never been there, so I was pretty excited.
I enjoyed brunch with these lovely ladies:
Gabby, Me, Alexa, Adrienne, Sarah, Lauren, and Brittany.
Nothing like a great group of blogger-friends to spend brunch with, chatting about grocery stores, food photos, and twitter hashtags. 😉
Alexa may not be a VA blogger, but she IS my bff from Ohio, and she's been here, spending an extended weekend with me. We've been making our way through pinterest inspiration, and my list of things to post about is getting out of control.
As a testament to our college days, of surviving on vegetarian chili, Alexa whipped up a huge batch of this on Sunday.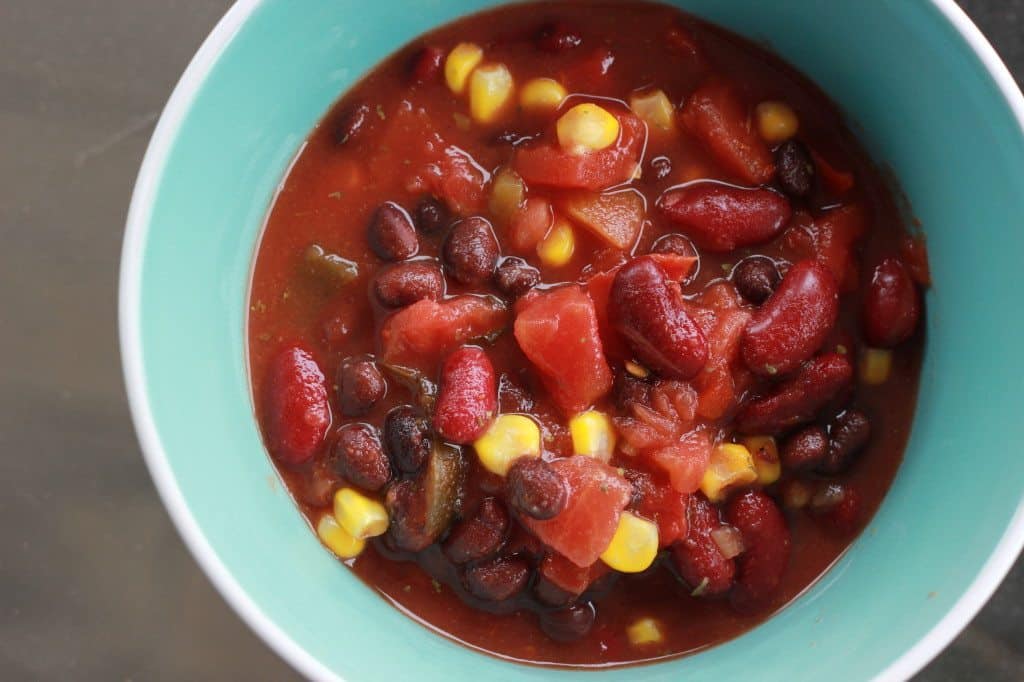 Alexa's [Famous] Vegetarian Chili
Serves 6
2 tsp olive oil
1 onion, diced
2 cups black beans
4 cups chili ready diced tomatoes
2 cups pinto beans
1 1/2 cups corn
Salt & pepper, to taste
Optional toppings: avocado, fresh cilantro, hot sauce, etc.
Saute your onion in a bit of olive oil until soft, and then add the beans, tomatoes, corn, salt and pepper. Cook over medium heat for 20-30 minutes. Top with fresh cilantro and avocado (and hot sauce, if you're into that). Serve with cornbread for a filling dinner!
It felt like college… except in college we were too poor to buy avocados.
What was the best part of your weekend?