Tone It Up Meals: Week 4
I can't believe I'm already on week 4 of the Tone It Up Bikini Series! It's been a fun challenge so far and I'm proud of myself for sticking to the workouts and mostly following the meal plan. Here's what my meals have been looking like:
I've been on a huge smoothie bowl kick. The weather hasn't even warmed up yet but these are just so refreshing. A little frozen fruit, ice, almond milk, & protein powder. Obviously, with lots of toppings because that's the best part! These usually keep me pretty full. The Tone It Up nutrition plan recommends a morning snack but I'm typically pretty full from my smoothie bowls and I don't always have time between meetings so lately I've been skipping this one.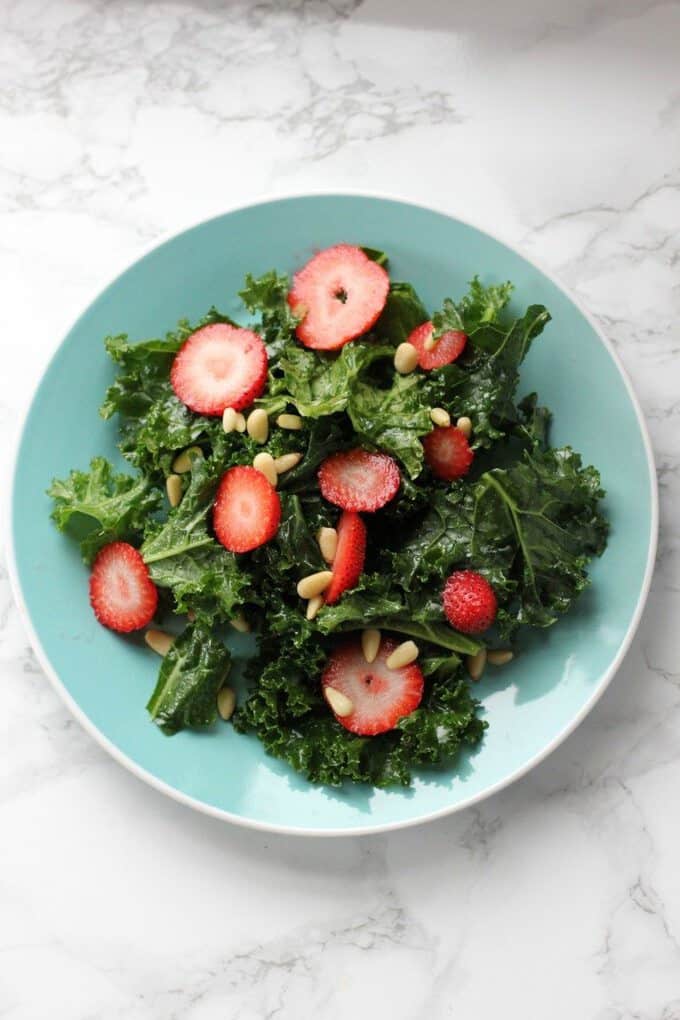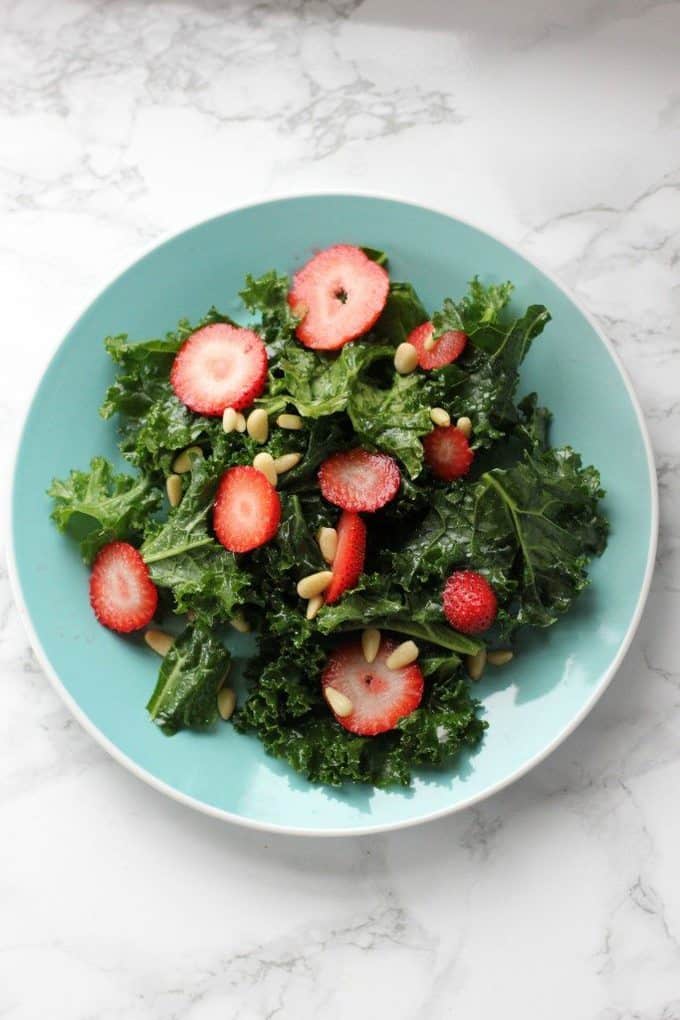 I warned you that this White Balsamic & Strawberry Kale salad would be on repeat! I've been packing it for lunch almost every day. It's such a simple recipe but I can't get enough! Give it a try.  I'll usually have this with a few crackers and hummus or a cup of soup depending on what the cafeteria is serving.
Elli Quark sent me some samples of their yogurt and I've been packing these with me for my afternoon snack. I love that it has the creaminess of Greek yogurt but it's not as tart. The fruit flavors are delicious (without being overly sweet) and it's packed with protein so it keeps me full. (FYI Richmonders, you can find these at Whole Foods or Ellwood Thompsons!)
When Alexa was visiting, we had to get Indian food. I had Aloo Gobi, which is what I always get from Lemon. I had it with some rice and garlic naan. It's not always easy to find healthy food when you're getting takeout, but I love that Indian cuisine has so many veggie-based dishes. I usually try to stick to brown rice vs. white rice but this rice was worth it!
I've been trying to curb my late night snacks but when I need something to munch on, I've been trying to stick to healthier snacks like Halo Top or a bowl of popcorn.
I can't resist a salty, crunchy snack. Luckily, popcorn is a high-volume food so you can have a decent sized serving for not a lot of calories. I would much rather have a bowl of popcorn than a single cookie!
What have you been eating lately?
Linking up with Laura for What I Ate Wednesday!