Sunday Funday Brunch Party
I like cooking, but I rarely have an excuse to make anything more than a bowl of yogurt with blueberries, so I practically squealed with delight when my friend suggested brunch on Sunday. I love cooking, and I love hosting parties, so a brunch party was kind of a no-brainer.
Especially since it seems like the rest of the world hasn't discovered the amazingness known as Cornbread Waffles.
You haven't? Well you better get on it. GET ON THAT. They're delicious. Not to mention simple. And super cheap. Ready for this?
Cornbread Waffles
Warning: Other waffles will never taste as good
1 box of Jiffy Corn muffin mix
1 egg
1 tbsp butter
3/4 cup of milk
Mix it all up and pour it into your waffle maker.
Bam. Amazingness. I recommend topping it with peanut butter, almond butter, or maple syrup. Or all three.
It was tough to snap a picture of these babies before they got snatched up, so forgive the not-so-glamourous shot.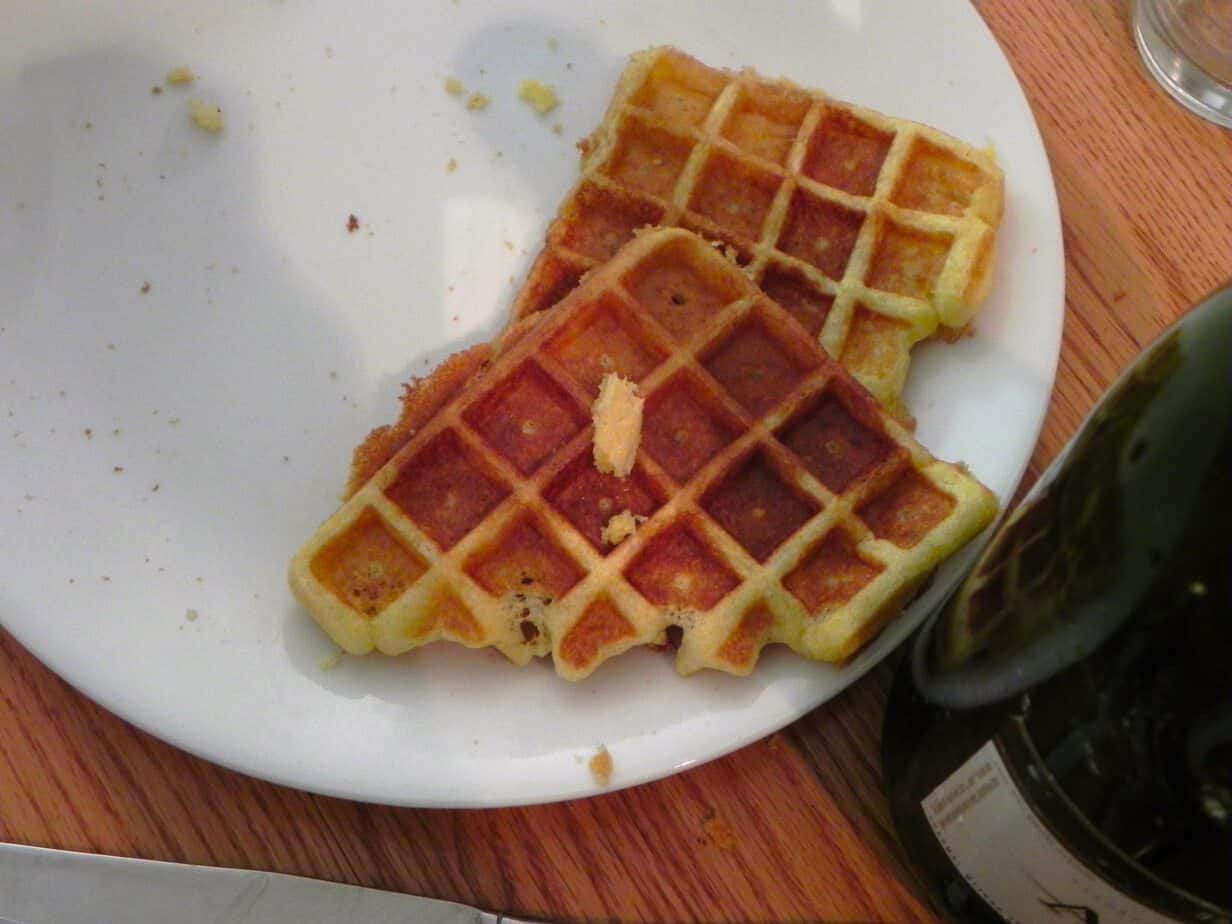 Make a lot of 'em, because these waffles will draw a crowd!
What's your favorite thing to make [or eat] for brunch?
<3 Liz