Sun Basket Vegetarian Meal Kit Review
I'm back with another meal kit review! If you missed my first post, here's the deal: I'm trying all the meal kit delivery options to figure out which one is best for vegetarians. Most of the pros and cons apply whether you're trying the meatless meals or the regular meals, but I'll focus on the vegetarian side. My goal is to try a different one each week and I'll compare them on a few factors. Once I try them all, I'll put them in a comprehensive summary!
Note: I received a complimentary box from Sun Basket in exchange for an honest review. This is not a sponsored post and as always, I'm sharing my honest opinion. If you do want to try Sunbasket, feel free to use my affiliate link to get $50 off!
About Sun Basket Meals
Sun Basket is all about healthy, organic, sustainable non-GMO meals, so I liked them right from the start. They try to source their meat and produce from local farmers markets, which is a great mission. Their meals are typically between 500-800 calories and they try to balance out the nutritional profile of each meal so you're getting a good mix of protein, fat, and carbs. Most areas can get Sun Basket delivered Monday-Thursday.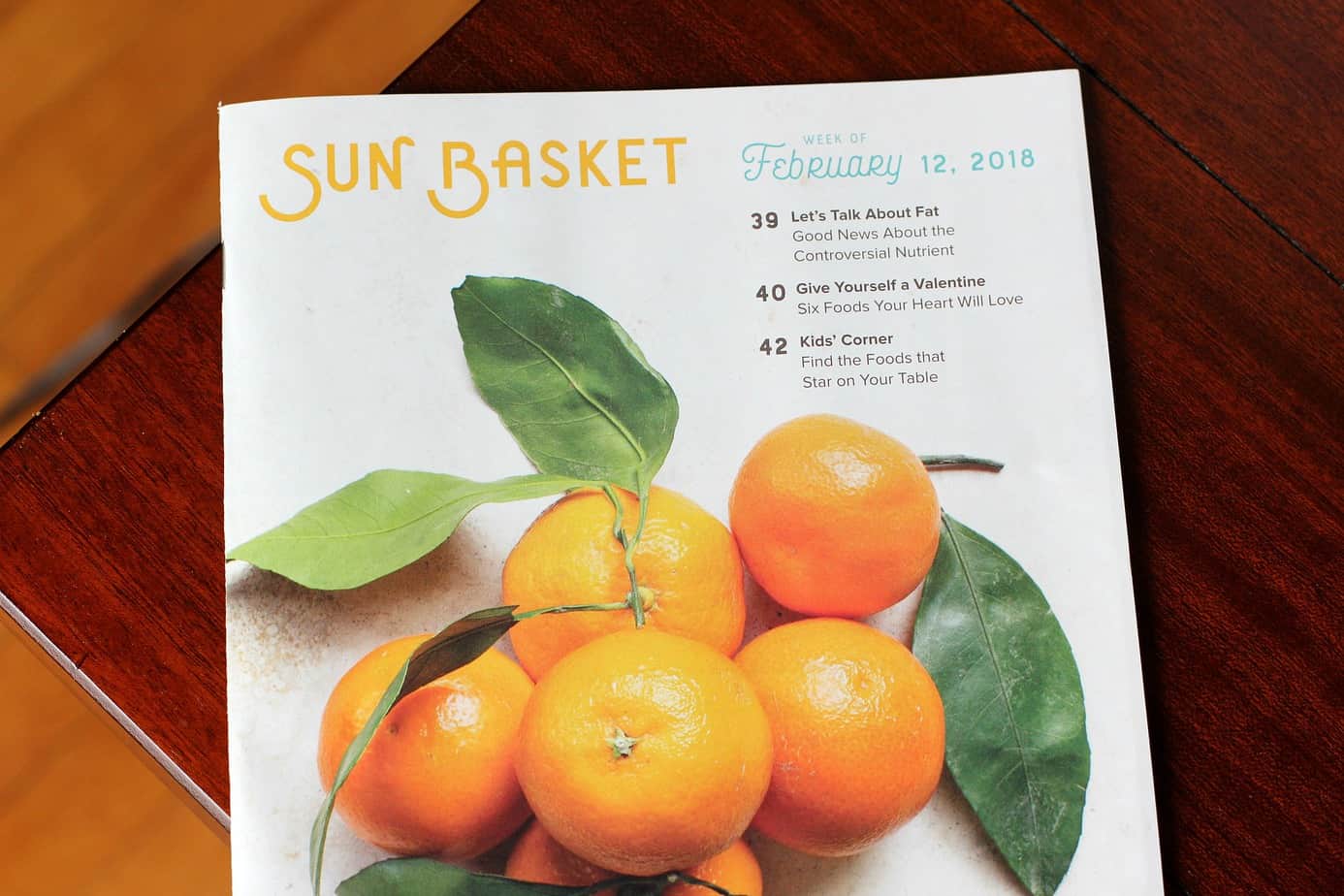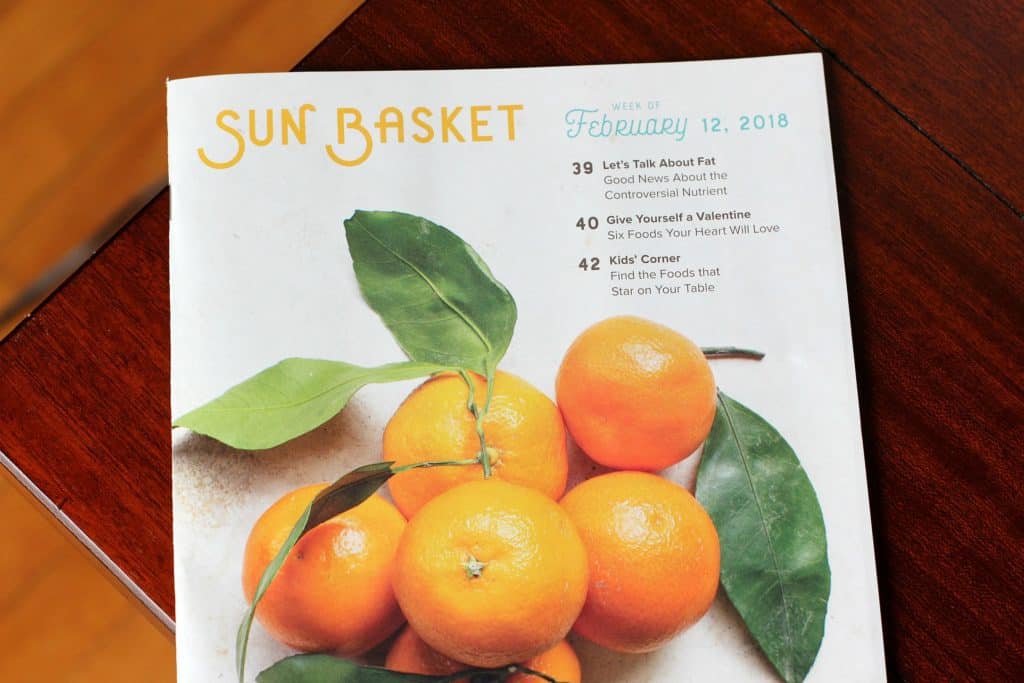 Cost of Sun Basket Vegetarian Meals
Sun Basket offers a variety of meal plans for different diets. You can get Paleo, Lean & Clean, Gluten-Free, Vegan, Vegetarian, Pescatarian, Mediterranean, and something called "Chef's Choice" so there is literally something for everyone. We picked the vegetarian box and we could have easily modified the recipes to be vegan. All 2-person meal plans are $11.99 per meal and include 3 recipes per box. The family plan feeds four people for $10.99 per meal. Compared to other meal kit services, Sun Basket is a little more expensive, although I think the quality of the ingredients reflects the price. There isn't a discount for the vegetarian or vegan meal plans, which is a bummer since those ingredients tend to be cheaper.
That said, you can save $50 off by using my affiliate link: https://getsunbasket.com/ElizabethThomson
Vegetarian Recipes From Sun Basket
The week that we got our box, these were the three recipes:
Chipotle Chilaquiles with Black Beans and Fried Eggs– Tortilla chips cooked in a spicy sauce with black beans, topped with fried eggs.
Chinese Long Life Noodles– Ramen noodles cooked with mushrooms, bok choy, and carrots, tossed in a spice blend.
Chickpea Burgers with Pickled Carrots– Chickpeas and green chilis were the base of these burgers, topped with avocado and a spicy cashew ketchup.
All of the recipes made plenty for two of us but we didn't have any leftovers. I liked that all of these recipes were something different than we'd normally make at home. I could see us re-making the chickpea burgers since it was quick to assemble, pretty healthy, and probably our favorite overall. I really liked the flavor, although they were pretty messy to eat.
At first, the Chinese long-life noodles felt like they were a little lacking flavor, but we added a little soy sauce on top and it was good! Maybe we just like things a little salty?
The chilaquiles were delicious but they were also super spicy! If you love spice then this dish is for you! The avocado helped balance things out and although my eyes were watering a bit by the end, I enjoyed this meal!
Sun Basket Meal Prep
Each of the recipes was simple to prepare. Here's how long it took us to make each dish and how many dishes we had to wash when we were done:
Chipotle Chilaquiles with Black Beans and Fried Eggs– 20 minutes | 1 large pan, 1 small pan, 1 cutting board
Chinese Long Life Noodles– 25 minutes | 1 frying pan, 1 saucepan, 1 cutting board
Chickpea Burgers with Pickled Carrots– 17 minutes | 1 frying pan, 1 cutting board
The suggested prep time was pretty close to the actual time it took us for each meal. The chilaquiles took the longest but all of them were relatively quick and easy. They didn't require tons of equipment so clean up was simple. Since we got home late from a road trip on the night we made the chickpea burgers, we actually skipped the pickled carrot side dish.
Sun Basket also had a very detailed recipe book. They outlined areas where kids could help cook, they offered prep tips and suggestions to make things easier. The recipe book included all of the recipes from the site for that week, so it was interesting to browse some of the other recipe options on different plans.
Actual Cost of Sun Basket Meals
Since cost seems to be the main barrier when it comes to these meal kits, I did some research and went to Instacart to see how much it would cost if I were to buy the ingredient on my own and make the recipes that came in my box. (Note: Instacart currently has a partnership with Whole Foods and the prices online are the same as the prices in the store. I didn't take into account any delivery fee or tips in the below prices.)
Cost of ingredients:
Chipotle Chilaquiles & Fried Eggs- $15.76
Chickpea Burgers with Pickled Carrots- $12.32
Chinese Long Life Noodles- $23.51
Total cost of ingredients: $51.59
To order all the ingredients from Instacart, it would cost me $51.59. That isn't much less than the Sun Basket box, but of course, I'd end up with some leftover ingredients. As I mentioned with HelloFresh, If you're not great at using up leftover ingredients, the cost might not be that high. (Plus, you save yourself a trip to the grocery store.)
Overall Sun Basket Meal Kit Review
I felt like the overall quality of Sun Basket was high and I liked that these recipes were something I'd consider making again. We might not have nailed the flavors of the dishes we made, but I liked that these were recipes I might try to reinvent on my own. It got some creative juices flowing and I enjoyed making a few things that were out of my ordinary cooking routine. I felt like the price of the meals was a little high, but I also understand that sustainable, organic ingredients cost a little bit more. If you're looking for high-quality ingredients and healthier recipes, give Sun Basket a try!
If you do want to try Sunbasket, feel free to use my affiliate link to get $50 off your first order!
Have you tried any meal kits? Which one should I try next?