We did it! Alex and I stuck with our sugar free experiment for 4 weeks! If you missed the catalyst for all this, we watched Fed Up, a documentary about the food system and the insane amount of sugar we eat. The move recommended taking a "10 day challenge" of no added sugars, but we decided to take it a step further. I got the I Quit Sugar book and we loosely followed the plan for 4 weeks. We avoided all added sugars, sugar substitutes,   honey, agave, etc. We also cut back on fruit and tried to stick to low sugar fruits like berries and grapefruits.
It was an eye opening experience. I don't feel dramatically different, which wasn't too surprising. I wasn't eating much sugar when I was doing the Tone It Up bikini series so it wasn't too hard to give up sweets but it was a learning experience to see how many "regular" foods had added sugars. So here's what we learned.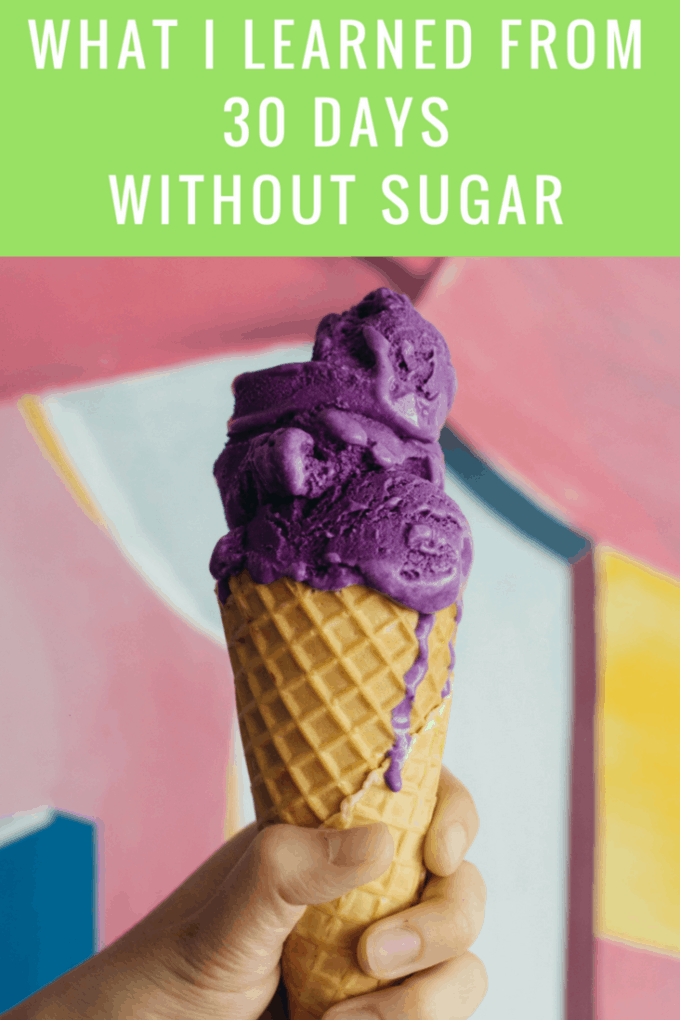 It's really important to check ingredients in packaged foods.
I can't believe how long it took me to find pasta sauce that didn't have sugar in it! Everything from naan to frozen burritos had added sugars. It was a good reminder to scour ingredients lists before you buy anything. On the plus side, I was able to find sugar-free alternatives for just about everything. (Click here to see our sugar free grocery list.)
You have to plan ahead.
Obviously we had to do a lot of grocery shopping but traveling was also interesting. When we went to our family reunion was a little tricky to stay on track but we brought a few things with us that made it easier. Truthfully, if I wasn't a vegetarian, it would have given me a few more options. (Click here to read more about sugar free traveling.)
You still have to keep other foods in check.
Sometimes it seemed like maybe we just traded in sugar for other unhealthy treats. I mean, technically french fries and tortilla chips are sugar free but it wasn't really any better for us. I think I probably ate less healthy foods because I felt like I was missing out on sugar. This was the biggest reason I wanted to end our sugar free experiment. I'm a big believe of the "everything in moderation" so I didn't like having to cut out sugar entirely.
We didn't lose any weight.
Also, since I've had a few people ask already, I didn't lose any weight. Truthfully though, that wasn't the goal. I already lost a few pounds on the Tone It Up plan earlier this summer so I wasn't doing this to shed any pounds. I think if I hadn't already been eating pretty "clean" then this might have turned out differently.
Overall, I'm glad we did it. It was eye opening to see how much sugar we ate without realizing it and I found lots of sugar free recipes I really enjoyed. (I'm in love with these sugar free chocolate truffles!) If you have any other questions about our sugar free experiment, leave them in the comments!
What are your thoughts on going sugar free?