Packing Up, Heading Out!
So glad it's Friday. SO glad. This week has been interesting. I should start posting about the weird events in my life, instead of food. Like the random booty call text that I tweeted about. Or the guy I met for coffee that knew me but I didn't know him. But that's not what this is about…
Highlight of the Week: Game Night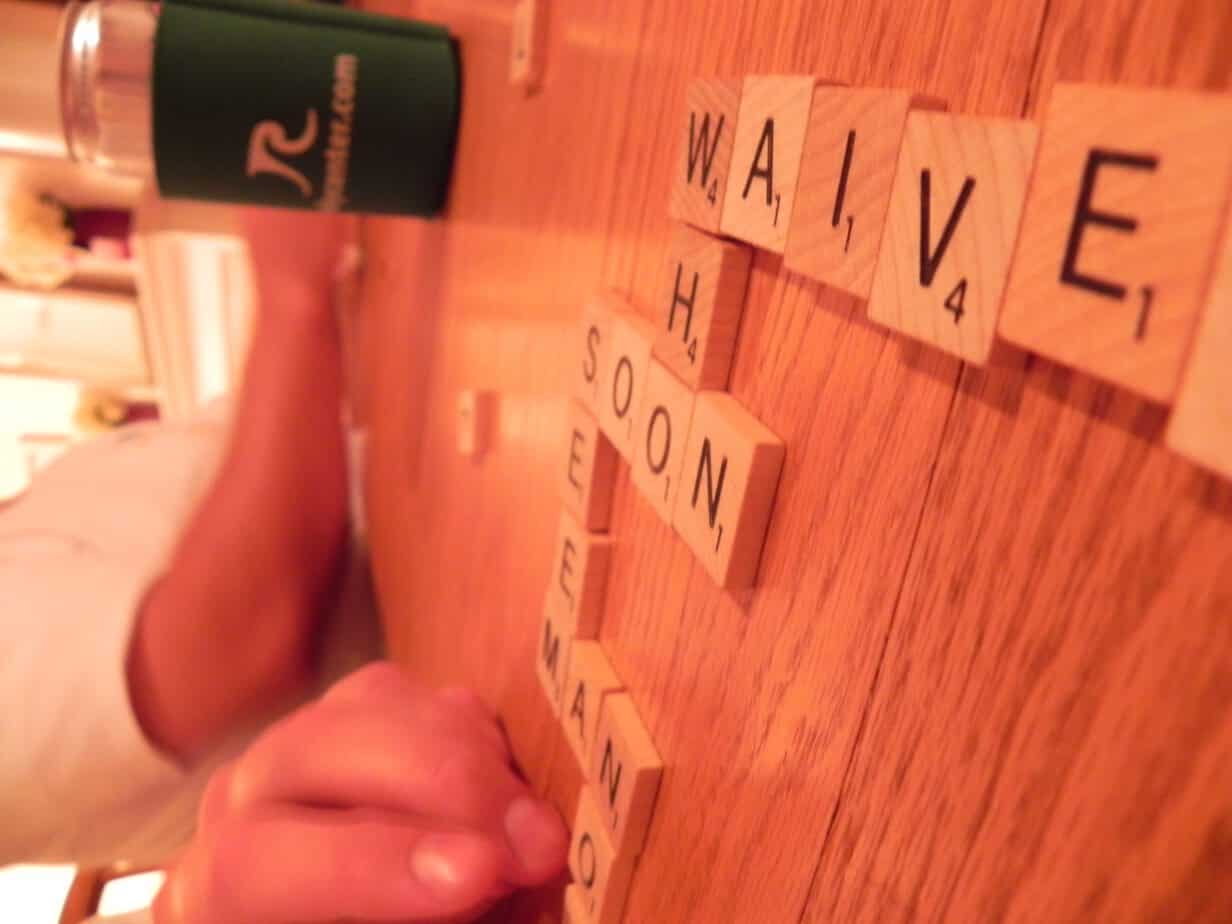 Don't be jealous of my sweet scrabble parties. You should have seen me act out "sex" in charades. (Who put that in there?!) Ohhh game night.
So this weekend is the annual…
Maynard Family Reunion
This is notable for a few reasons:
On the last family reunion, I was still in my vegan phase, and the chef at the lodge had just learned how to cook gluten free food. Apparently, he thought these were basically the same thing, because he kept trying to make me try his gluten free concoctions. Nice try, chef.
There is no internet. Enough said. (I actually checked the website to see if they had internet. When I saw them advertise a "video player machine" as an amenity, I gave up.)
I'll be packing my own food with me, because I am high maintenance. a healthy eater am probably going to eat a bunch of junk food, and I have to balance it out somehow.
What I'm taking:
I'm also packing some soy crisps, hummus, and some baby carrots. I'm hoping the restaurant at the lodge has healthy food, but you can never be too sure…
I'm also packing my running shoes, because there are some great running trails! Maybe I can even convince my dad to give me some tennis lessons 😉
Anyways, that's where I'll be this weekend!
Do you have any family vacations planned for the summer?
<3 Liz