Nutritional yeast was one of the best things I discovered when I first went vegan. I'd seen it on a handful of blogs and I'd considered buying it when I saw it at Trader Joe's, but I wasn't sure exactly what nutritional yeast was or how to use it. Once I started playing around with it I realized that it's not just healthy but it's also really delicious and easy to use! So I thought I'd share a little bit more about nutritional yeast and why I like it!
What is Nutritional Yeast
Let's start with the basics: Nutritional yeast is made from a specially selected strain of a yeast, so it's not the same as the kind of yeast you use to make bread. It's naturally gluten free, paleo, kosher, and vegan, so it's suitable for most types of diets.
What Does Nutritional Yeast Taste Like
Nutritional yeast has a cheesy, nutty flavor. You know the powdery cheese that sticks to your fingers when you eat "cheese" popcorn? It's sort of like that… except that it's natural and good for you! To enhance the cheesy flavor, you usually need to add a little salt, unless the food you're adding it to is naturally salty.
Is Nutritional Yeast Good for You?
Nutritional yeast is so good for you, especially if you're a vegetarian or vegan. It contains vitamin B12 which is typically hard to find outside of animal sources. It also has tons of protein. 1/4 cup serving of nutritional yeast has only 60 calories but 8g of protein and 3g of fiber! It's basically like a healthy, savory protein powder!
What Can You Do with Nutritional Yeast
What can't you do with nutritional yeast?! Obviously, it's delicious sprinkled on things like popcorn but it's also amazing in soups, stews, or sauces. Many people use it in vegan versions of "queso" with soaked and blended cashews. I love it on these vegan "cheesy" kale chips or in this creamy farro and tomato dish. When I was vegan, I used it in a macaroni and cheese recipe to mix it with couscous, salt, and almond milk for a vegan version of my favorite comfort food.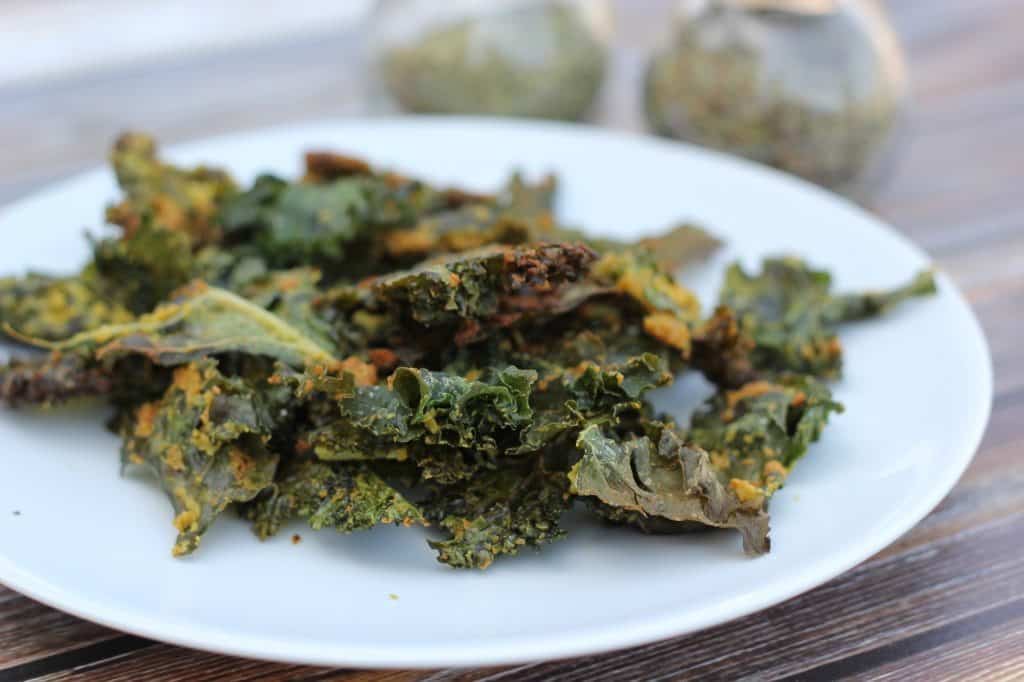 Where to Buy Nutritional Yeast
You can usually find it in the natural food section of most major grocery stores. Bob's Red Mill sells it in bags and Bragg sells it in a parmesan-cheese-style shaker container. If you want to save a few bucks, natural food stores like Whole Foods often sell it in bulk and it's extremely affordable if you can find it in a bulk bin! It doesn't weigh very much so a quarter of a pound will last a long time! Recently I've been buying Trader Joe's nutritional yeast and it's really good!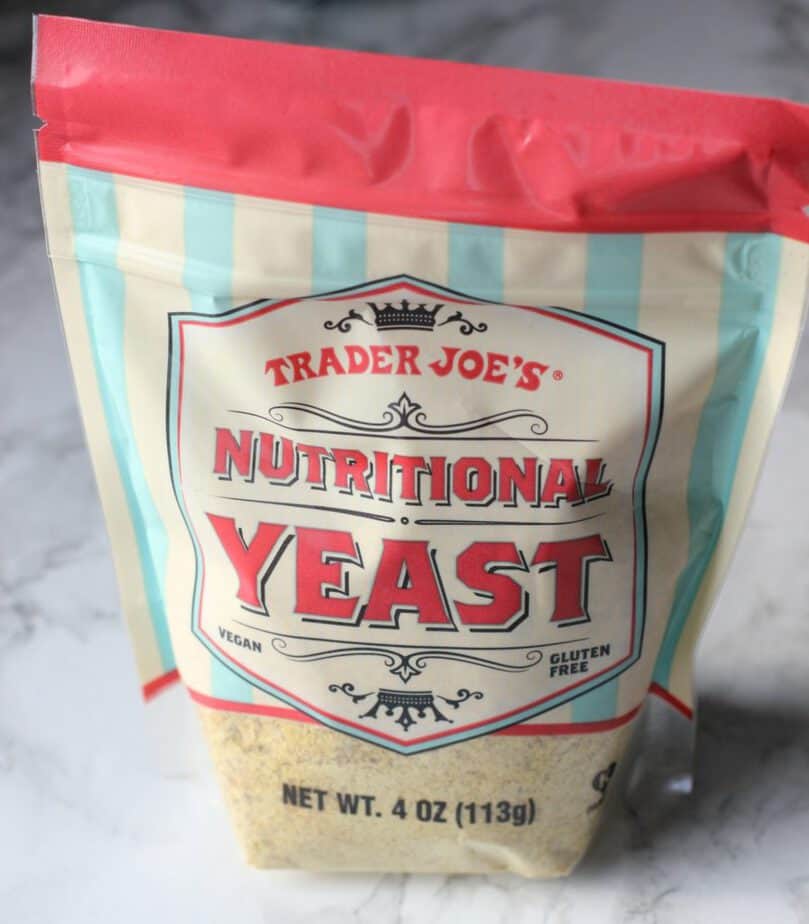 How Long Does Nutritional Yeast Last?
You'll want to store it in a dark glass or ceramic container in order to keep it protected from the light. You also want to make sure it's tightly sealed to keep moisture out. I usually keep mine in an airtight container the fridge where it can last up to a year!
Have You Ever Tried Nutritional Yeast?