Fast Casual Feature: CAVA
As much as I love getting in the kitchen, I totally understand that it's not always feasible. Sometimes life gets too crazy and it's easier to pick dinner up on the way home. I'm loving the "fast casual" trend that seems to be sweeping the country. I remember when Chipotle or Panera seemed to be the only places that you could get a decent salad that wasn't covered in cheese and bacon. I never imagined that I'd be blogging about healthy fast food but… the times are a changin' and there are a lot of great options out there!
I'll be doing a little summer series here on the blog, featuring some of my favorite fast casual options. Many of these are chain restaurants and that's intentional because I want you to be able to find healthy options wherever you are! Some of these might only be in Virginia but most of them can be found in other cities both big and small. I should also mention that these posts are not sponsored, but a few places have offered me some free food in order to taste more of the menu! I hope you enjoy! Be sure to subscribe at the bottom of this post to make sure you don't miss any of these!
Let's kick off this series with CAVA! They're one of the newest options here in Richmond but I've been a fan of them for years after trying it in Northern Virginia! You can find their locations here!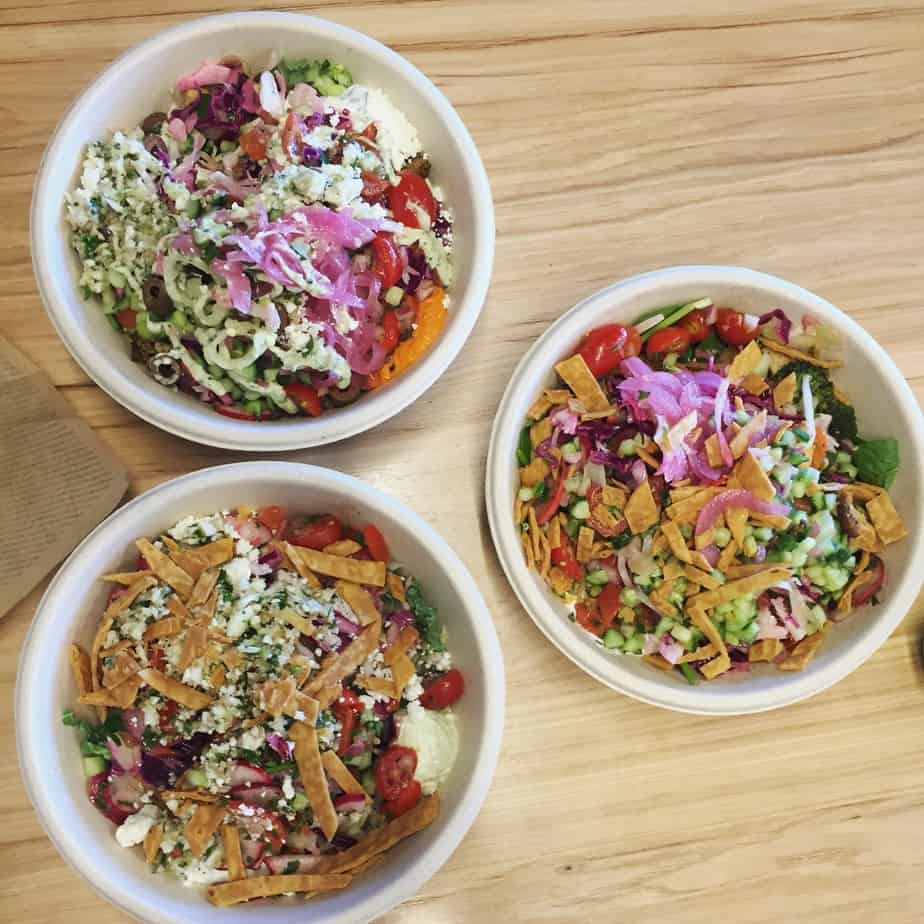 What Kind of Food is CAVA?
CAVA serves Mediterranean style grain bowls and salads. It's a build-your-own kind of place which can be a little overwhelming if it's your first time there but I'm pretty sure there's no way to make a combination that doesn't work together! You pick your base (greens, grains, pita, or greens + grains) then load it up with 3 dips (hummus, tzatziki, etc.) pick your protein, and then add all the toppings you like!
My Favorite CAVA Combination
Brown Rice + SuperGreens blend
Tzatziki
Hummus
Crazy Feta (a spicy feta spread)
Falafel
Quinoa tabbouleh
Cabbage
Tomatoes
Cucumbers
Pickled Onions
Crunchy Pita strips
They have tons of seasonal toppings so lately I've been adding radishes!
Is CAVA Healthy?
Everyone defines "healthy" a little bit differently but for the sake of helping you make a decision for yourself, here's why CAVA fits my personal definition of healthy:
You can customize your meal to exactly what you like. If you want to keep it lower in calories, stick with greens, a lean protein, and all the veggie toppings. Keeping it gluten free? No problem. If you want to know all the nutritional information, you can "build your bowl" online to see all the calories, fat, etc. of each topping. That can help you decide if that crazy feta is worth it to you or if you'd rather splurge on a tahini dressing. Or live it up and do both! 😉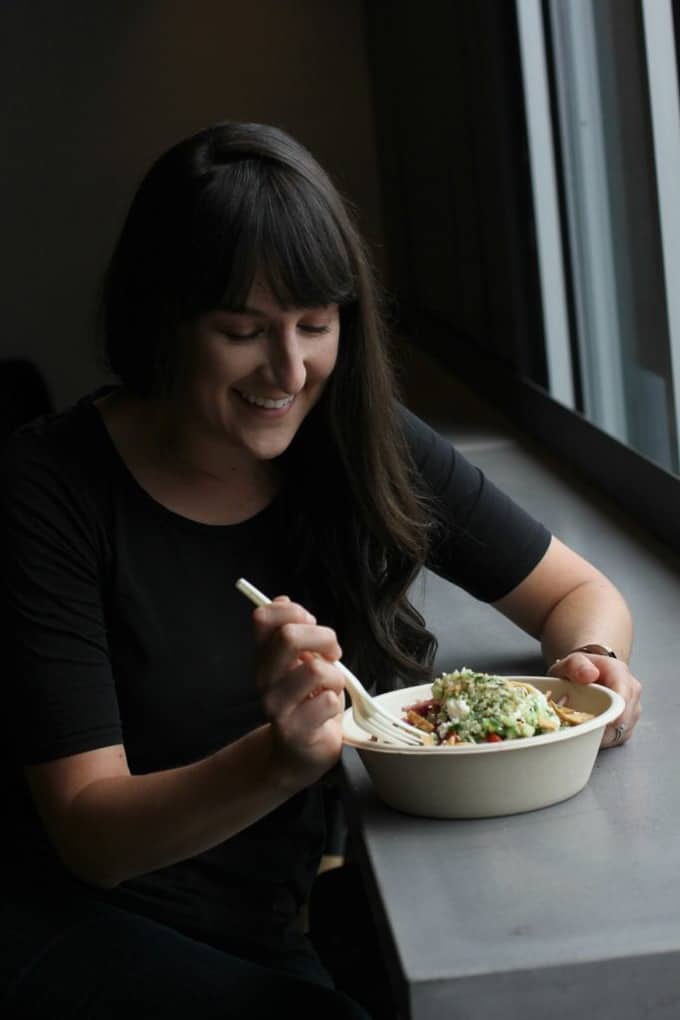 How Much Is a Meal at CAVA?
The bowls go for just under $10 a piece but the servings are pretty huge. If you're not starving, you could probably split one with a friend or at least enjoy some leftovers later!
P.S. If you can't find a CAVA restaurant near you, they do sell their hummus, tzatziki, and quinoa tabbouleh at some Whole Foods locations!
Looking for more healthy fast casual ideas? Check out this post on Zoe's Kitchen!
What's your favorite "fast casual" spot right now?