5 Ingredient Granola Bars
These tasty granola bars are only 5 ingredients! Filled with healthy fats and hearty whole grains, these are a filling and delicious snack!
There are plenty of granola bars at the grocery store but many of them are filled with sugar, preservatives, artificial flavors, and other things I don't need in a snack. There are some great options out there on the market but the natural ones can be a little pricey so making your own is a nice way to keep your grocery costs down!
What is almond meal?
Almond meal is made from finely ground raw almonds. Almond flour is similar but is typically made from blanched almonds. Almond flour is a bit lighter than almond meal but feel free to use either one for this recipe. Almond meal can be a little expensive, but you can usually find it at places like Trader Joe's and Aldi where it's a bit cheaper! If you have any leftover almond meal, try making my almond flour brownies!
Substitutions and Tips
Feel free to use agave, honey, or even maple syrup. Any liquid sweetener is fine, but keep in mind that honey isn't considered vegan. So if you're making them for a vegan friend, stick with agave or maple syrup!
If you want to keep these granola bars gluten-free, be sure your oats are gluten-free. Some brands are and some brands aren't!
I like using chunky peanut butter but you can use smooth if that's what you have on hand! You can also use almond butter if that's more your style.
I love the texture of these granola bars because they're chewy and crunchy all at the same time! They also just happen to be gluten-free & vegan. Since they're made with a lot of nuts, they're high in protein and fats, but it's a good kind of fat! These bars are a bit fragile so if you plan to take them on the go, I recommend keeping them in a hard container vs. a zipper top bag.
Granola Bar Mix In Ideas
If you want to switch things up, try adding one of these ingredients to your bars! Be sure to keep the amount small, no more than a few tablespoons, so the bars can still stick together.
Shredded coconut
Dried cherries or raisins
Mini chocolate chips
Chia seeds or hemp seeds
Print
5 Ingredient Granola Bars
Author:
Prep Time: 5 mins
Cook Time: 15 mins
Total Time: 20 minutes
Yield: 8 1x
Category: Snack
Method: Baked
Cuisine: Snack
---
Description
These tasty granola bars are only 5 ingredients! Filled with healthy fats and hearty whole grains, these are a filling and delicious snack!
---
1/3 cup agave (or honey, if not vegan)
1/2 cup natural crunchy peanut butter
1/2 cup rolled oats
1/2 cup almond meal (ground almonds)
1/2 cup sliced almonds
---
Instructions
Preheat the oven to 350 degrees.
Spray a 9×4 inch loaf pan with non-stick spray.
Combine the agave and peanut butter in a mixing bowl.
Stir in the oats, almond meal, and sliced almonds until combined.
Press into the bottom of the loaf plan.
Bake for 12-15 minutes until the edges just begin to brown. It might still be a little soft but the bars will firm up when cool.
Make sure you let them cool completely before you slice.
Store in an airtight container.
---
Keywords: 5 Ingredient Granola Bars
I'm thinking these would also be great with chocolate chips or coconut flakes!
Looking for other healthy snack ideas? Try one of these recipes!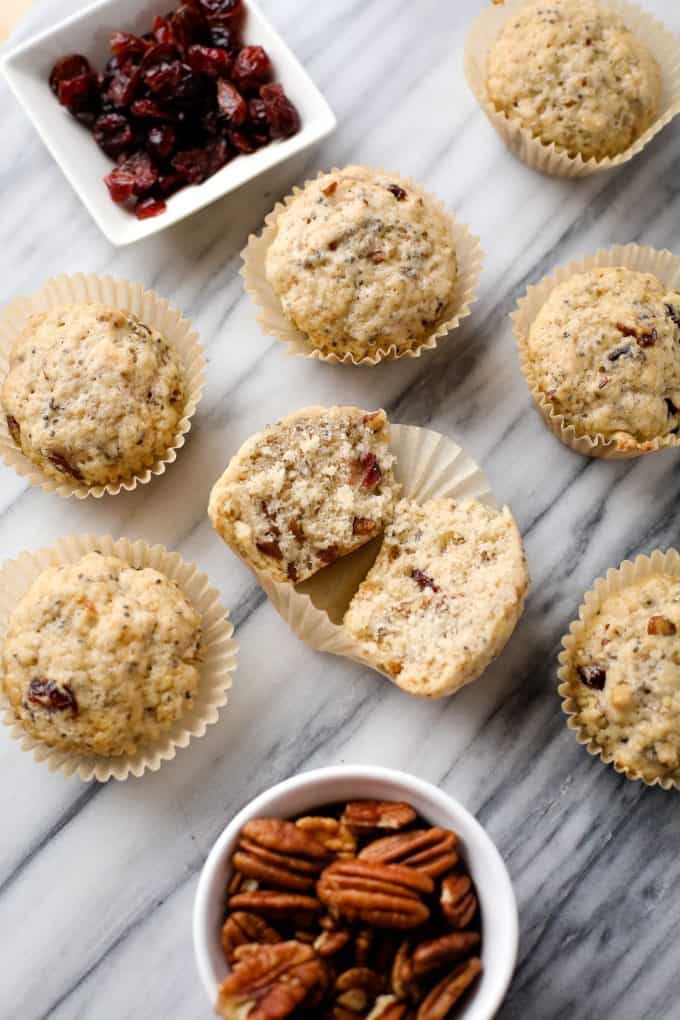 What's your favorite type of granola bar?