4 Ways to Infuse Your Water
This post is sponsored by Rev Your Bev. All thoughts and opinions are my own.

Last week I had a chance to participate in Rev Your Bev, a celebration of the health benefits of drinking water! On May 9th, students, teachers, and health advocates across the state came together to change the way we think about water for the seventh annual Rev Your Bev Day. I spent the afternoon at the Children's Museum here in Richmond to help celebrate!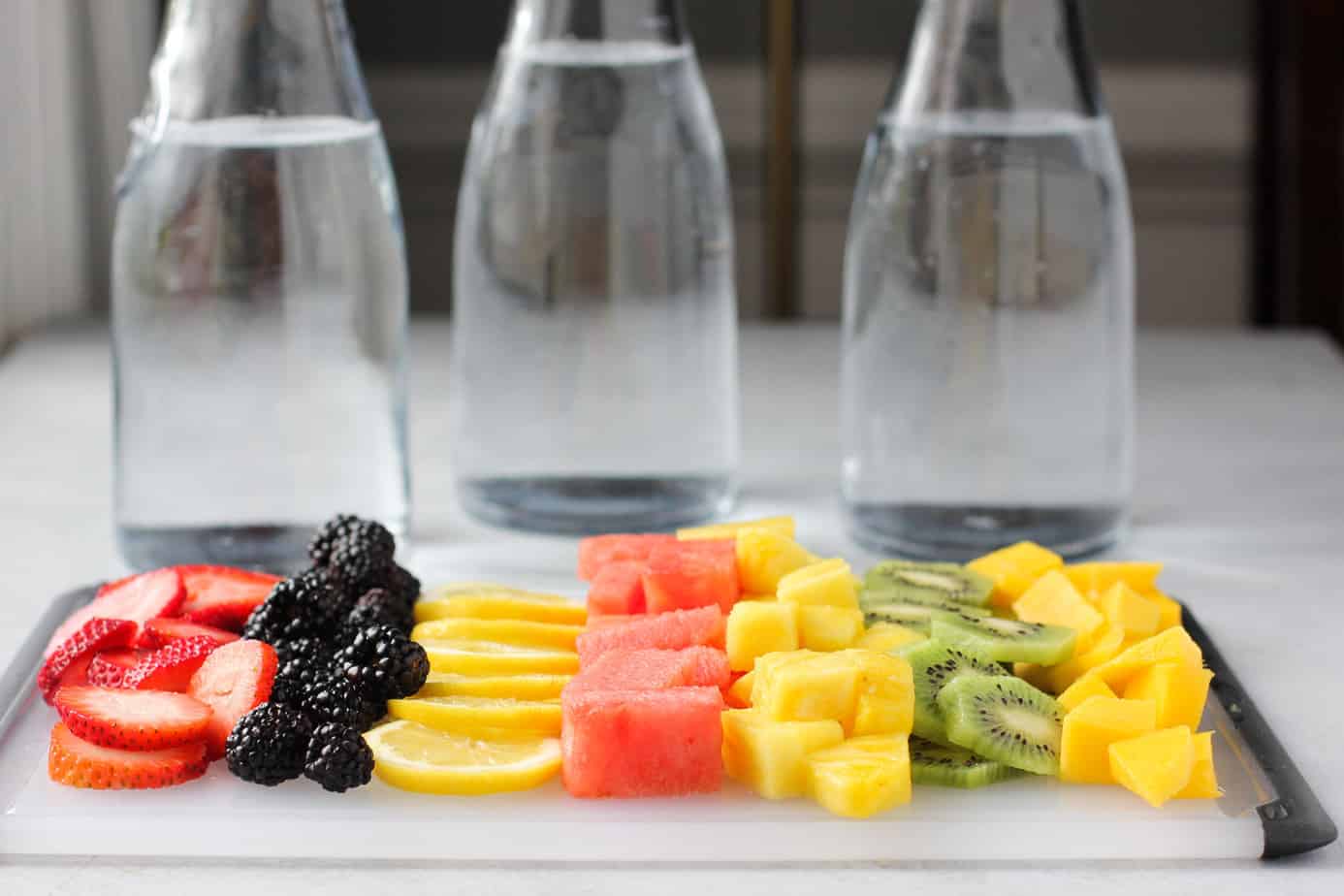 I love that the mission behind Rev Your Bev is to help kids and families make drinking water a habit in their daily lives. It's such a simple thing but sometimes we need to be reminded to do it! There are so many benefits to staying hydrated. Drinking water can actually make your muscles stronger and it even keeps our teeth healthy!
At the Children's Museum, we had a little celebration with a class of preschoolers, to show that drinking water can be delicious! The kids got to do a few simple science experiments with water and then we talked about the benefits of drinking more water!
As part of Rev Your Bev Day, schools across the state came up with fun water "recipes" to add a little flavor to their water. It was a fun way for kids to get more familiar with the benefits of drinking water while also getting creative with fresh fruit!
Kids across the state came up with delicious infused water recipes so I wanted to share four of them with you today! You can use these ideas as thought starters to infuse your own water at home!
1. Strawberry + Lemon
This refreshing combination came from Giles High School students. I often drink lemon water but I loved how the strawberries added just a touch of sweetness! Plus, the color combination is so pretty!
2. Kiwi + Mango + Blackberry
This recipe, made by Ana from Cub Run Elementary School, was a deliciously tropical combination! I loved the tartness of the kiwi and blackberry mixed with the sweet mango. You could even use strawberries in place of blackberries and you'd still have a tasty combo!
3. Strawberry + Blackberry
We're right in the middle of berry season which means it's the perfect time to make this strawberry and blackberry water! It's a refreshing combination made by the little ones at Children's Harbor! Isn't it a pretty combination?
4. Watermelon + Mango + Coconut
Watermelon is one of my favorite fruits to add to water because it infuses a lot of flavor with just a bit of melon! This recipe was created by Chloe from Cub Run Elementary School and I absolutely loved it!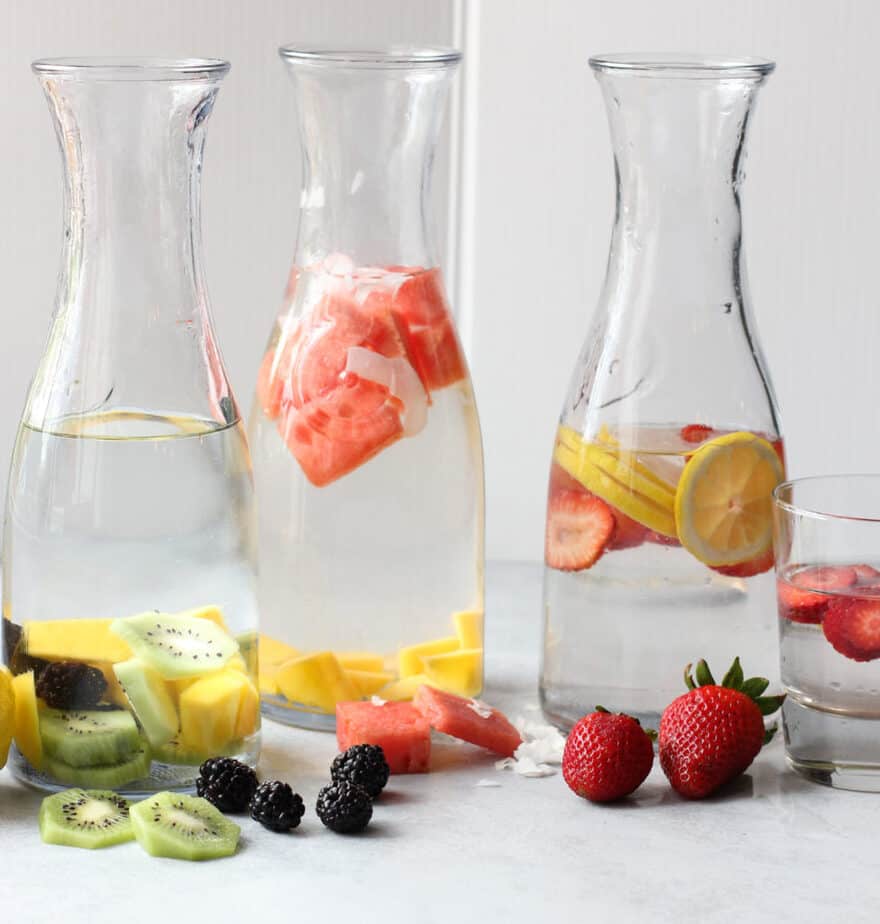 Lately, I've been drinking plain soda water but when I want a little something more, I'll add a little fruit! Having a little flavor in my water helps me keep sipping throughout the day. I also try to keep a water bottle nearby so I can sip without having to run to the kitchen. I spend a lot of time at my desk, so it's nice having water within arms reach!
If you're still trying to make hydration a habit, check out my tips for drinking more water!