How is it only Wednesday? I feel like this week has already been packed with activity.
I managed to squeeze in getting new tires, taking my first (and potentially last) violin lesson, and $1 pizza night at Stuzzi… and that was just Monday night.
Yeah, I like to stay busy.
Anyways, it's Wednesday! And not just any Wednesday… it's a veggie-filled one! Fine, for me… every day is a veggie day. But some days… more than others. So a veggie packed What I Ate Wednesday isn't too hard 😉 But still, I can't pass up a good challenge!

So in honor of Love Your Veggies Month (Jenn, is that a real month?) I've pulled together a veggerific day of eats!
Breakfast:
Greeeeeeeen smoothie! Just a simple: 1 banana, 1/2 cup soymilk, handful of ice, 2 handfuls of spinach, stevia and a little granola!
Lunch:
I actually packed my lunch, but I was swayed by the unpictured tomato soup from the cafeteria… so I had that + the salad below. I don't know how I didn't snap a picture of the soup, but it was good.
I know, I know, creamy dressing + croutons = bad salad maker, but shhh. The dressing is so creamy I only need a little and the croutons in our cafeteria are like the best ever. So just get off your salad high-horse and chill.
Afternoon snack:
I worked late last night, so around 6pm, I was glad I had one of these babies in my bag! Vitamuffin folks, the official review is coming on Friday!
Dinner:
Ok ok this isn't what I had for dinner last night… it's what I had for dinner Sunday night, but it was SO good! While I was at Brittany's for a super bowl party, she made this delicious
Eat Clean Vegetable Soup
and it was fantastic. I've had it on my mind all week! I'm definitely going to have to make it for myself.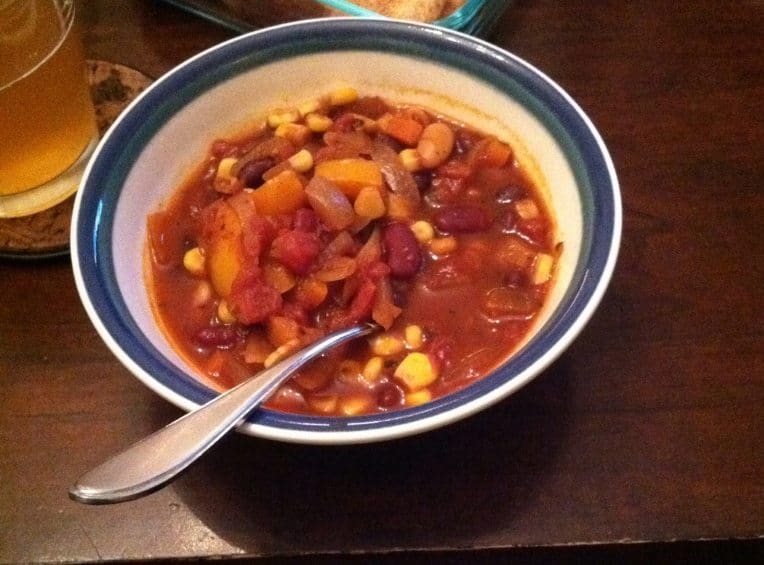 What veggie-packed recipes are you loving these days?