What I Ate Monday
After an indulgent birthday weekend, my body was craving slightly healthier meals on Monday! I was hungry as soon as I woke up, so I enjoyed some Greek yogurt with berries.
So simple but so delicious! Normally I have a snack in the morning but this really kept me full and I was busy with work so I didn't have time to even think about it!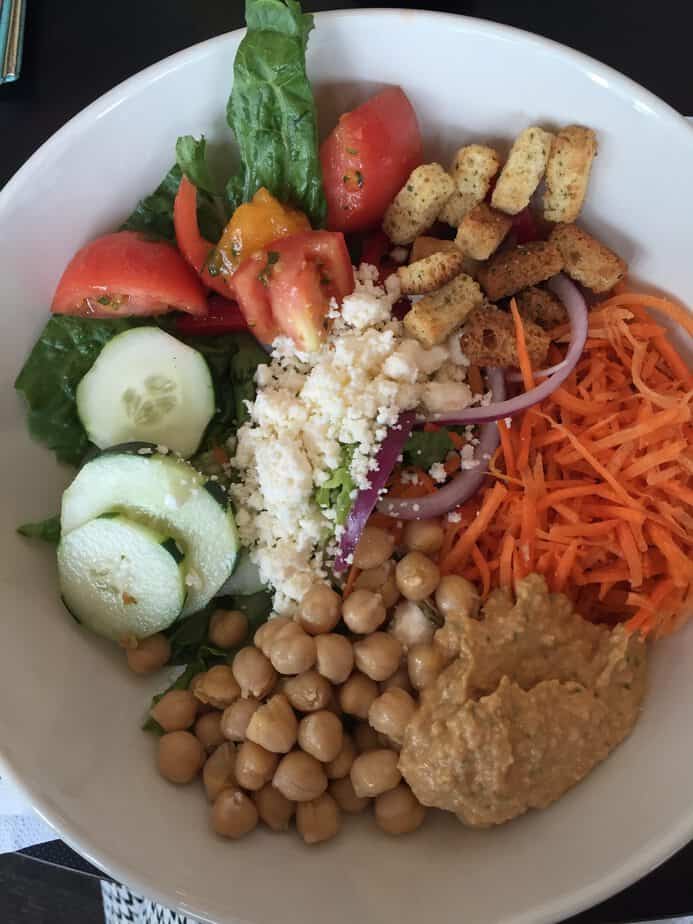 For lunch, I hit the salad bar. I loaded it up with veggies and topped it with hummus, chickpeas, feta, and balsamic vinegar. This really hit the spot. I love feta + chickpeas.
The afternoon went by pretty quickly and I snacked on a mini Larabar just before leaving work.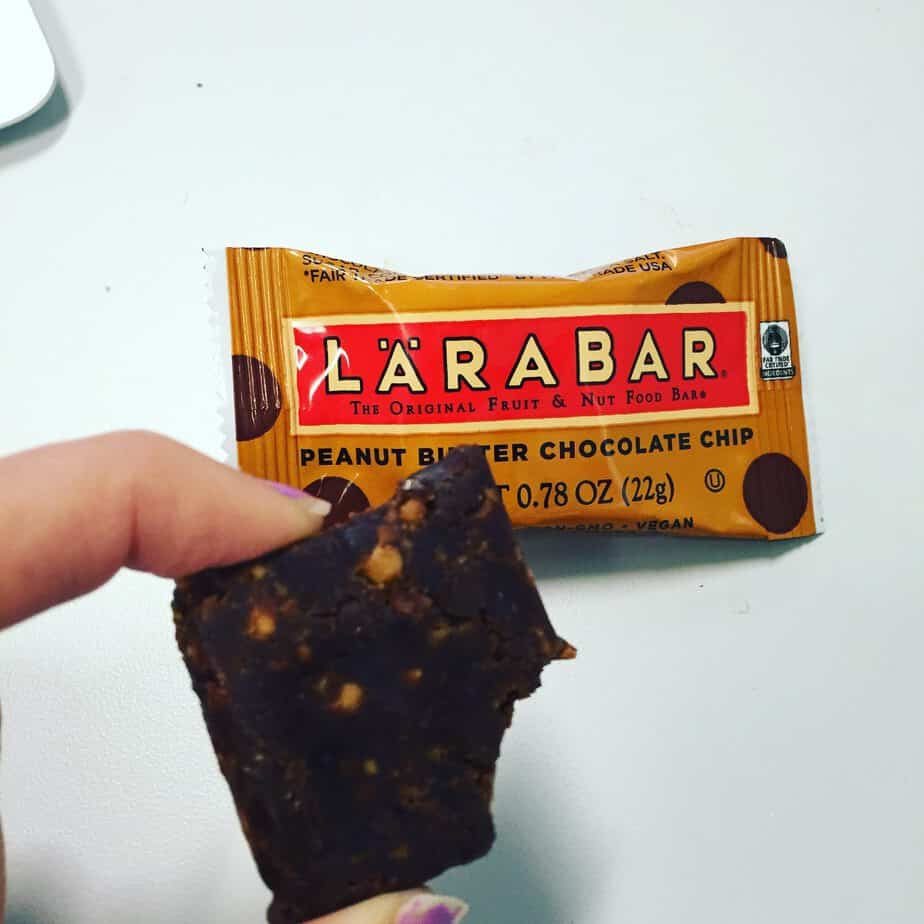 I love these little bite sized ones! It's a perfect little snack. I had the peanut butter chocolate chip kind and it tastes like cookie dough.
After work, I met up with Megan and Niki to talk about some blog collaboration ideas. Stay tuned! We've got a fun idea coming up!

While we chatted at Cafe Caturra, I had a some crostini that was so good. Fresh tomatoes in the summer can't be beat, especially with mozzarella.
After happy hour, I headed to a friends house for some more girl time!

My friend Carin had a whole delicious spread of veggies, hummus, cheese and crackers! I felt so spoiled! It was fun getting to catch up while watching a little bit of the Olympics. Is anyone else enjoying the games?? I've been kind of obsessed with the women's gymnastics. (Obviously. How can you not be?!)
This was such a good way to start the week! I need to make a habit of planning fun things on Monday. It was a really nice having so much to look forward to when starting the week!
Have you been watching the Olympics?
I'm linking up with Laura for What I Ate Wednesday!