Vita-Mix Lovin…
Not gonna lie, I've received some pretty awesome gifts in my lifetime. But the Vita-mix would definitely be in the top 3. I don't mean to rub it in, but it's seriously the best. kitchen. appliance. ever.
I literally use the thing at LEAST once a day. Usually more. Here are some of my basic Vita-mix ideas.
Banana Ice Cream
6 cubes of frozen soy milk
splash of not-frozen soymilk
1 frozen banana
1 tbsp peanut butter
Throw the banana and splash of not-frozen soymilk into the blender and start blending. Slowly add your cubes of frozen soymilk and blend blend blend. (If you have a vitamix, you can just throw it all in at once.) Toss in the stevia and blend!
Top with peanut butter and/or granola. Eat ice cream for breakfast, and rejoice knowing that it only has ~200 calories (give or take the pb+granola) but tastes like a huge bowl of super creamy ice cream.
But tonight, I wanted to try something NEW in the Vita-mix. So I thought, why not make my own peanut butter? Can't be that hard!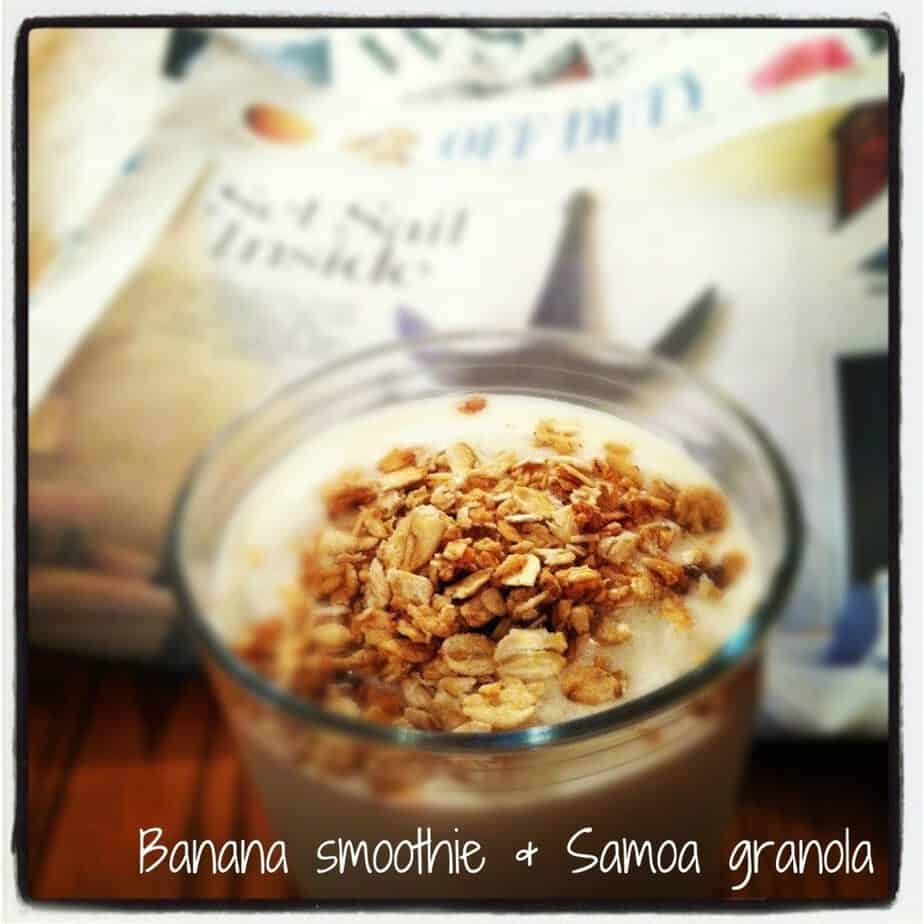 I started by measuring 2 cups of roasted, salted TJ's peanuts, then I started blending in the Vita-mix, and added ~ 1tbsp of honey…
And in about 5 minutes, I had my very own jar of peanut butter!
YUM!!! It's creamy and crunchy and sweet and salty and amazing! I'm REALLY excited to top my ice cream with this tomorrow morning 😉
I'm thinking next time I'll make almond butter…
Which brings me to the question… what's your favorite nut butter?
<3 Liz