Tone It Up Meals: Week 6
I'm on week 6 of the Tone It Up challenge which means there are just a couple of weeks left! Honestly, the basics of the plan have started to become more of a habit, which is awesome! I guess that's the point, right? Here's what Monday looked like:
I can't get enough Greek yogurt. Loaded up with basically as many berries as possible. With coffee, of course.
I had a Clif Z Kids bar as a morning snack. I like the kid's bars because they're about half the size of a regular Clif bar but still fill me up!
Lunch was a super random assortment of things I was trying to use up in the fridge that I packed for lunch. This was some white bean stew plus some cherry tomatoes and half an avocado. Maybe not the most typical lunch but it got the job done.
I munched on an apple around 2:30 and tried to drink a lot of water. I accidentally left my reusable cup at home which usually serves as my reminder to keep drinking so I had to keep reminding myself to get up and grab water!
After work, I met up with my friend Kate for dinner at Tazza Kitchen. Kate's trying to "Tone It Up" too and we knew Tazza had some healthier options. (Their pizzas are awesome too but we managed to resist the temptation.)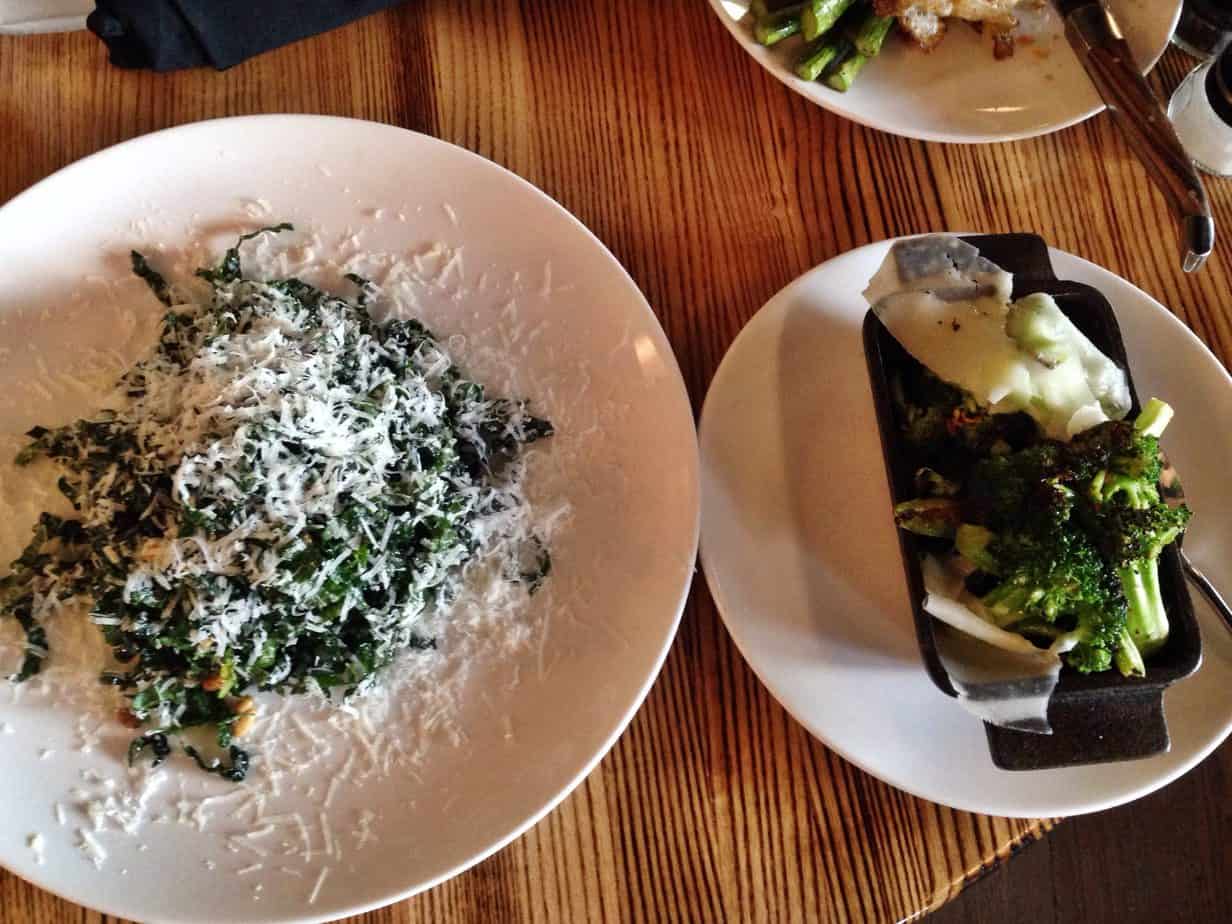 I went with the kale salad which I love. The grana Padano cheese on top might not necessarily be "Tone It Up approved" but ya gotta live a little. Right? I also had a side of broccoli and it was amazing. Seriously, I don't know what they put on their broccoli but it's roasted to perfection. It's crunchy and crispy and perfect. I could eat it every day.
When I got home, I munched on a few frozen grapes but I was pretty full from dinner so I didn't snack too much.
For a workout, I did this HIIT workout followed by this full body toning routine:
I'm trying to really stick with the workouts this week since I'm in a wedding on Sunday! Nothing like the motivation of a bridesmaid's dress, right?
What are you eating today?
I'm linking up with Jenn for What I Ate Wednesday!