Tone It Up Meals: Week 4
I can't believe I'm on the 4th week of the Tone It Up challenge! It's been going really well and I've actually been sticking to the workouts!
Sunday was an easy day to eat healthy since I was able to eat my meals at home. Alex was on a men's retreat with our church in the morning so I had a quiet breakfast by myself while reading the paper. I was finally craving something other than yogurt so I went with a banana smoothie.
This was 1 frozen banana, 1 handful of ice, 1/2 scoop of vanilla protein powder, 1 cup of almond milk, 1 tbsp peanut butter, and a little stevia. It was so perfect. Freezing bananas ahead of time makes this extra thick and creamy! I ate the first half with a spoon until it melted enough to drink through a straw.
I did a bunch of cleaning and organizing in the morning and then I went for a run. I hadn't run in forever so it was a big deal! It was a slow 3 miles, but you've gotta start somewhere! When I got back, I drank tons of water and ate a grapefruit while browsing the paper.
Gimme allllll the produce. I love this season! I played around in the kitchen until lunch time. Alex came home around 1:00 and we had some of this tomato & farro recipe.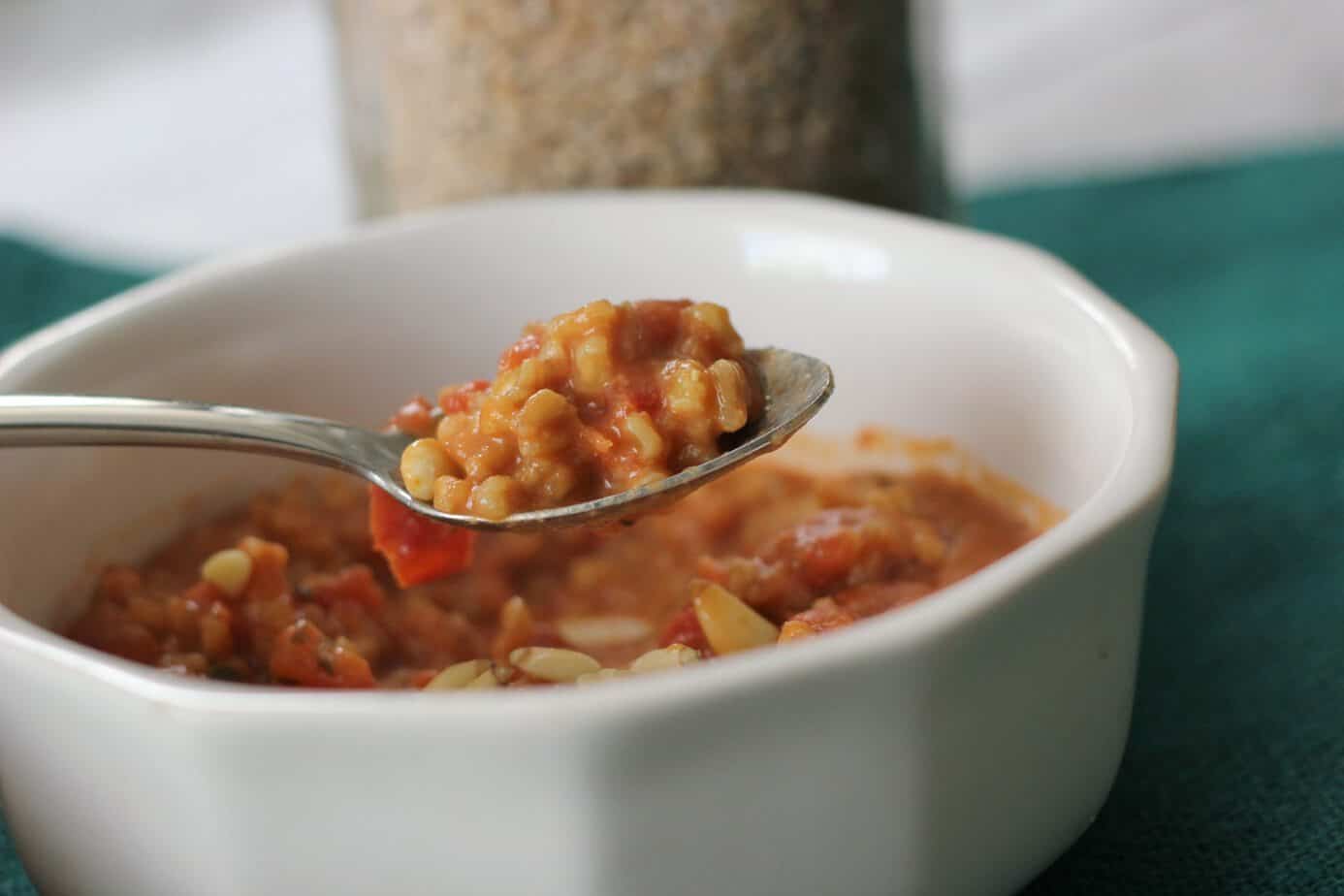 It seriously tastes like a creamy risotto, but it's vegan! We ate lunch on our deck and it was fun getting to catch up with Alex since he'd been gone for the weekend. Somehow, we ended up taking a nap. I'm not usually a nap person but I guess we were both worn out! We woke up 20 minutes before church started so we hurried out the door. I grabbed an orange and ate it as we were literally walking out!
Once we got back from church, I put a couple of veggie burgers and some chopped sweet potato in the oven. There's something about this meal that just feels like summer to me! We ate dinner on the deck, too. I love eating out in the sun. The roasted sweet potato hit the spot and I love fresh avocado on top of my veggie burgers.
I've been trying to cut back on night time snacking so I opted for small glass of wine instead of a snack. Progress? Maybe 😉
Are you loving any fresh produce this week?