Jillian Michaels Six Week Six Pack Review
I recently purchased the Jillian Michaels Six Week Six Pack DVD and I thought I'd share my review. I really like a lot of other Jillian Michaels' workout videos so I decided I should try this one. I wasted no time trying this one out. I did Level 1 on Wednesday and Level 2 on Thursday, so I could give a full review. (You're welcome.)
Equipment Needed
All you need is a mat and one hand weight. Level 1 doesn't use any weights, but you need one medium weight for Level 2. I liked that Six Week Six Pack didn't require a bunch of extra equipment or additional weights.
The Six Week Six Pack Workout
Like most of Jillian Michaels' workouts, Six Week Six Pack is a 30-minute circuit with an additional warm up and cool down, featuring a series of high-intensity moves. Most of the moves target more than one muscle group which makes the workout really efficient. Although Six Week Six Pack sounds like it would only be an ab workout, I found that both levels targeted all muscles. In fact, I'd say level 2 focuses more on your legs than anything else. There were tons of lunges. These workouts get your heart rate up immediately, and you don't take any breaks. Both levels take you through one circuit of moves, and then you repeat the circuit once. I don't love repeating the same circuit, but it does make it a little easier to master the moves the second time around.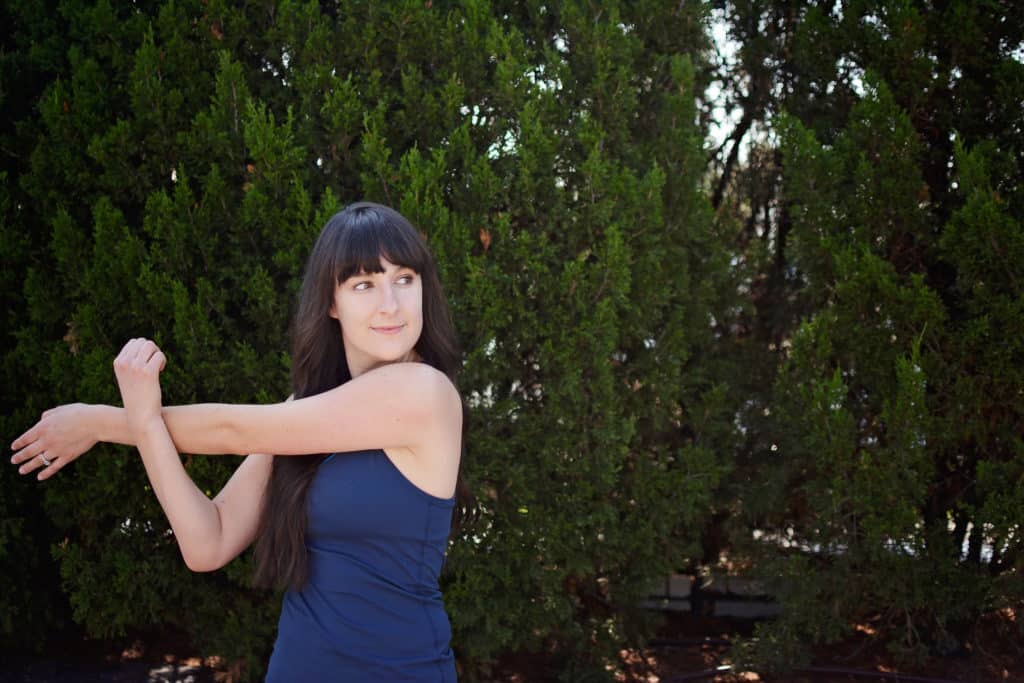 The Results
According to my Body Media band, I burned about 250 calories in just 35 minutes! Not bad for a workout that can be done in your living room. And I was super sore the next day. So that's a good sign, right? I've added this to my workout DVD rotation, but I can't imagine actually doing this workout every day for six weeks. I'd be bored out of my mind to repeat the same two workouts that many times. That said, I did really like the workout and I think it's a great one to do when you're looking for something with ab work but you don't want to miss the rest of your muscle groups either.
If you get bored of doing the same workout DVDs, I highly recommend turning the volume down and blasting your own music. It makes it much more enjoyable. Once you know the movements, you don't really need her guiding you through them and it's more entertaining to listen to your own music!
The latest Tone It Up challenge started last week so I decided to jump into that! I've been following Tone It Up since late 2012 so it's been fun to see how much the program has grown. Read my review of the Tone It Up workout app. You can also read about my very first experience with the Tone It Up 7 Day Slim Down here! I'm thinking about doing a comparison post between BBG and Tone It Up, so let me know if you'd like to see that!
Have you tried any of Jillian Michaels' workouts?