Now We Dance [Wedding Photos Part 2]
Sure, everyone loves a good wedding ceremony, but let's be honest- the real fun is at the reception. That's where we really got to play with decorations and let our imaginations run wild. Besides, who doesn't dream of a donut cake?
We held our wedding reception at the Lewis Ginter Recreation Center, which was basically a giant historical house that just felt right. It had had a few cracks in the wall (some literal, some metaphorical) but it was also filled to the brim with character. It's just so charming.
We made most of the decorations for the reception. My maid of honor, Alexa, drew all of the chalkboard signs for us and we used tons of old photographs.
We displayed our parent's wedding photos (Alex's parents are on the left, mine are on the right) and lots of photos from us as children. (These decorations are a great excuse to dig through baby pictures of your significant other. Look at that hair.)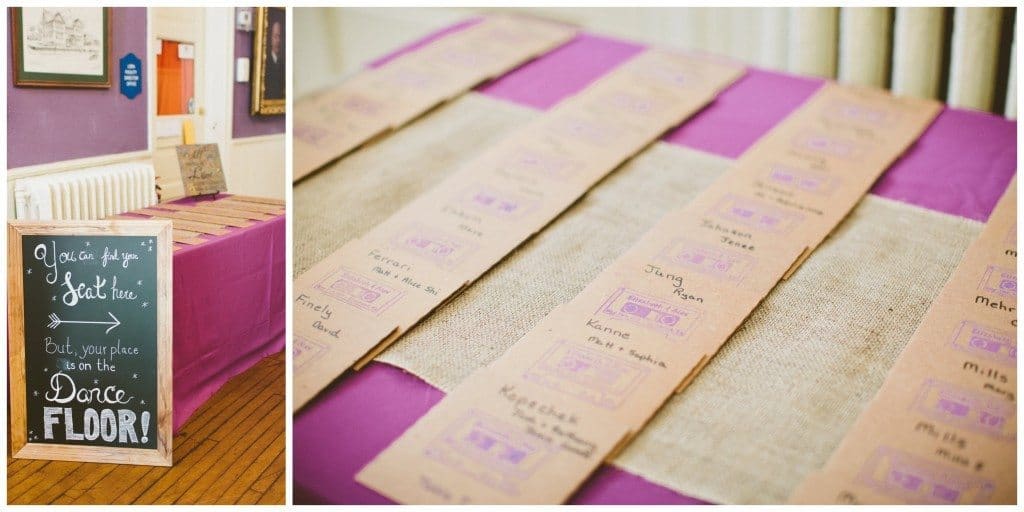 For place cards, we made each guest a mix cd with some of our favorite songs.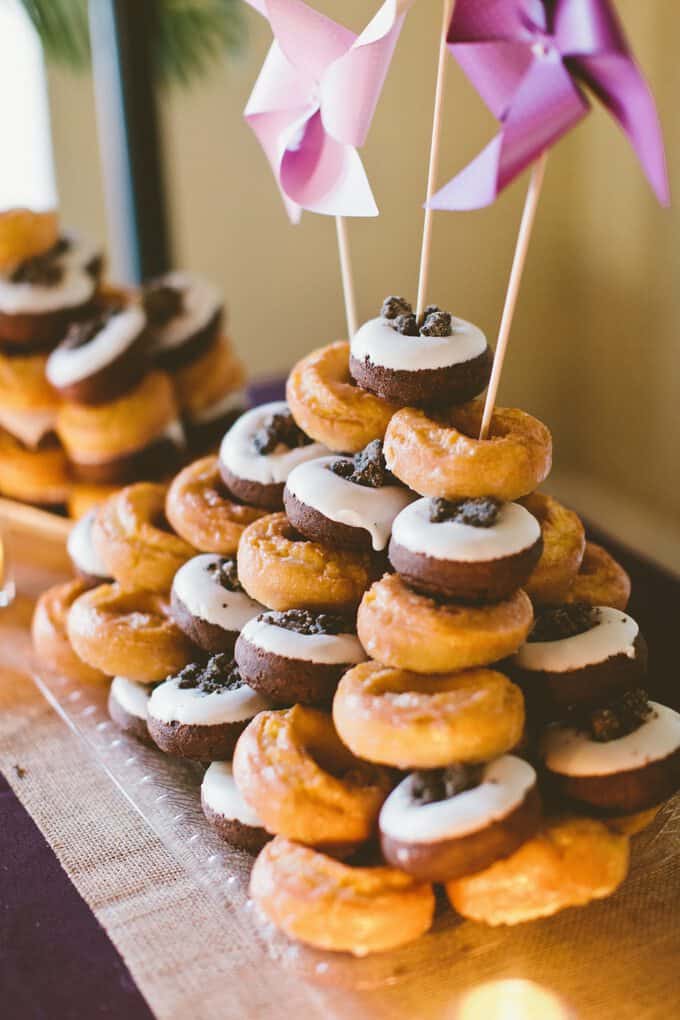 We opted for a donut cake rather than a traditional wedding cake. Dixie Donuts is a local donut shop near where we live, and we had gone there many times for donuts when we were dating. We each picked out a favorite (Alex chose Oreo, I chose Old Fashioned) and our wedding coordinator turned them into a lovely display!
For the centerpieces, we made little pinwheels and put them in mason jars with some confetti. I love how these turned out! (Non-floral centerpieces made things much less stressful. So worth it.) Dad, thank you for painting all of those wooden table numbers a couple days before the wedding.
We danced and danced and then danced some more. In fact, I don't think there was ever a quiet moment on the dance floor. I'm not surprised, because we have awesome friends. (Hello, that's why we're friends with these people! They're so much FUN!)
Thank you to all the folks that made the night such a success:
Susan & the 29:11 Celebrations team (I would recommend them to everyone!), Acme DJs (Matthew was such a great MC of the night!) and of course our photographer Kaytee who was running around all night snapping these shots.
And of course, thank you to all of our friends and family who traveled near and far to celebrate with us!